Making a vegan cheesecake might sound like a daunting task, but this one is easy AND delicious! All you need is a blender and a bit of patience for a sweet and creamy dessert that cows like Gracie will thank you for.
Ingredients/ shopping list:
Vegan pie crust (or make your own with vegan graham crackers and vegan butter)
1 ½ cups raw cashews
16 oz silken tofu
½ cup maple syrup or agave (I used half and half)
½ cup dairy-free yogurt
¼ cup dairy-free milk
½ lemon, juiced
1 tablespoon cornstarch
1 tablespoon vanilla extract, or to taste
1 teaspoon salt, or to taste
Optional toppings: berries, jam, chocolate chips, peanut butter – whatever your heart desires!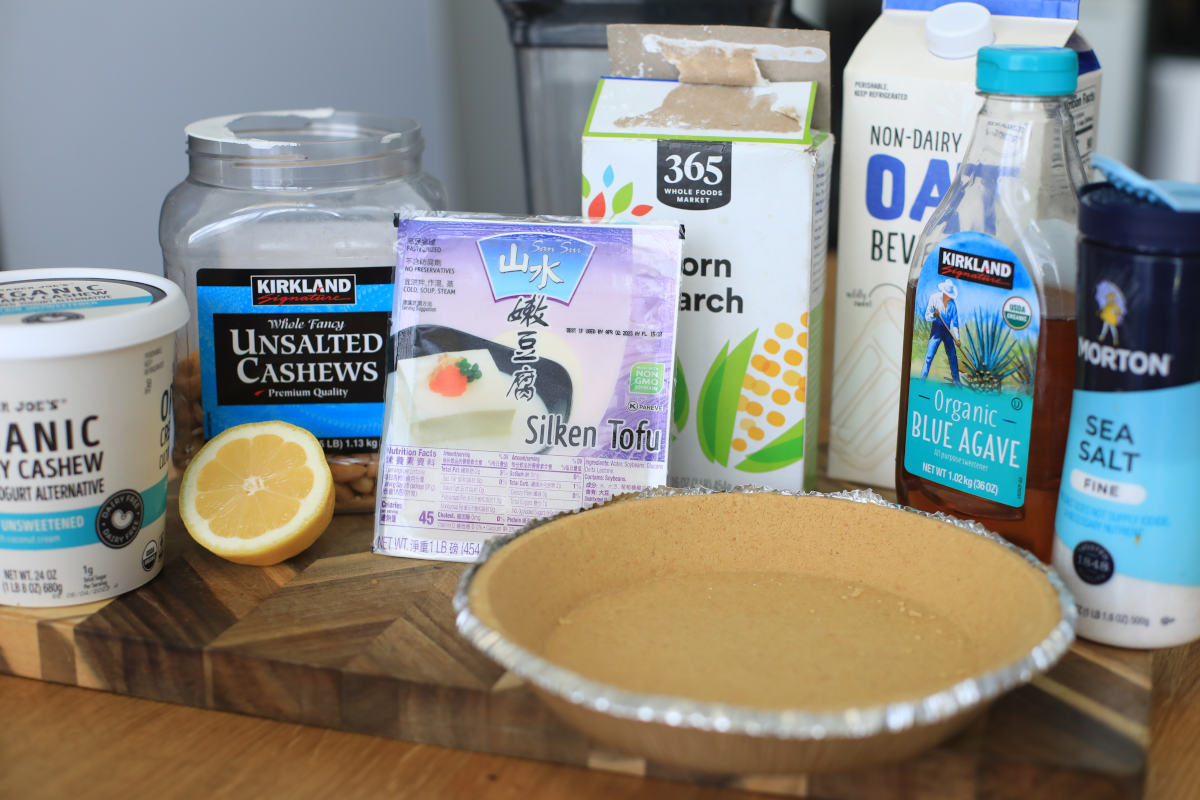 Cooking Instructions:
Step 1.
Soak the cashews in room temperature water overnight, or in boiling water for 5 minutes to soften. This will make sure your cheesecake is not gritty.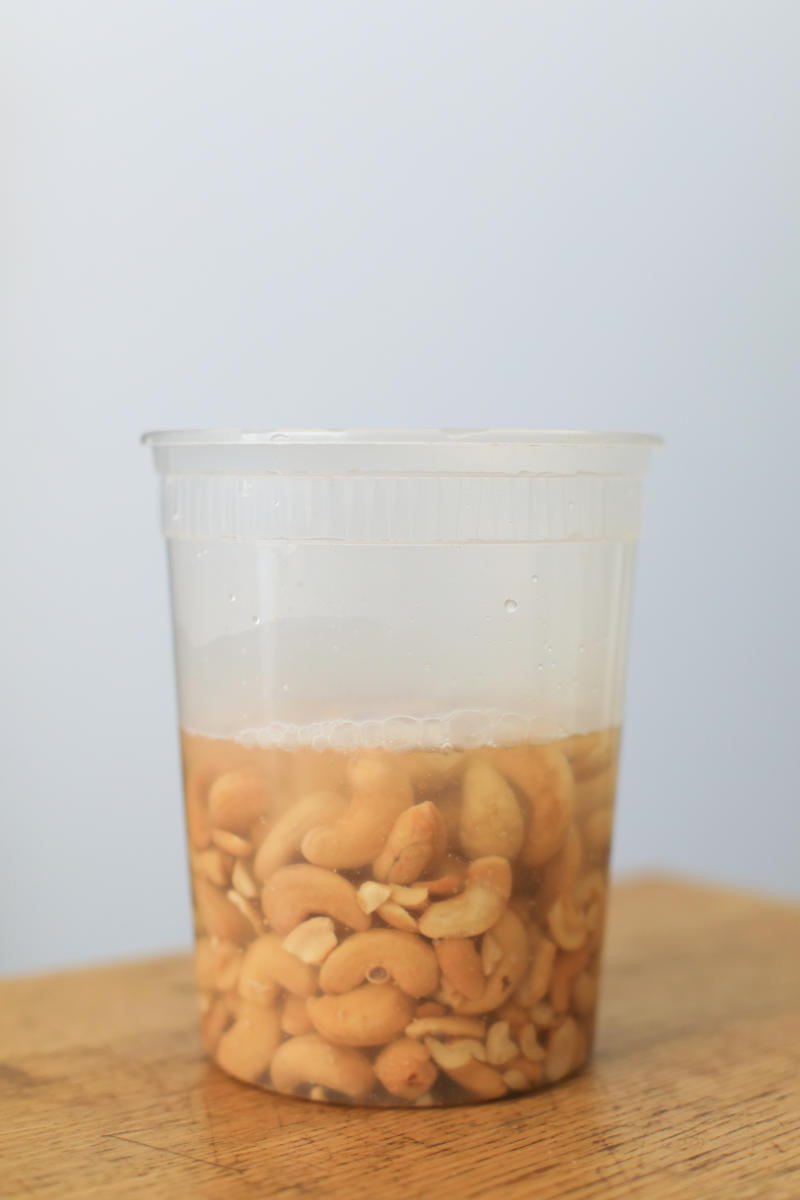 Step 2.
Add all ingredients (besides the pie crust and toppings) to a blender and blend for 2-3 minutes or until smooth.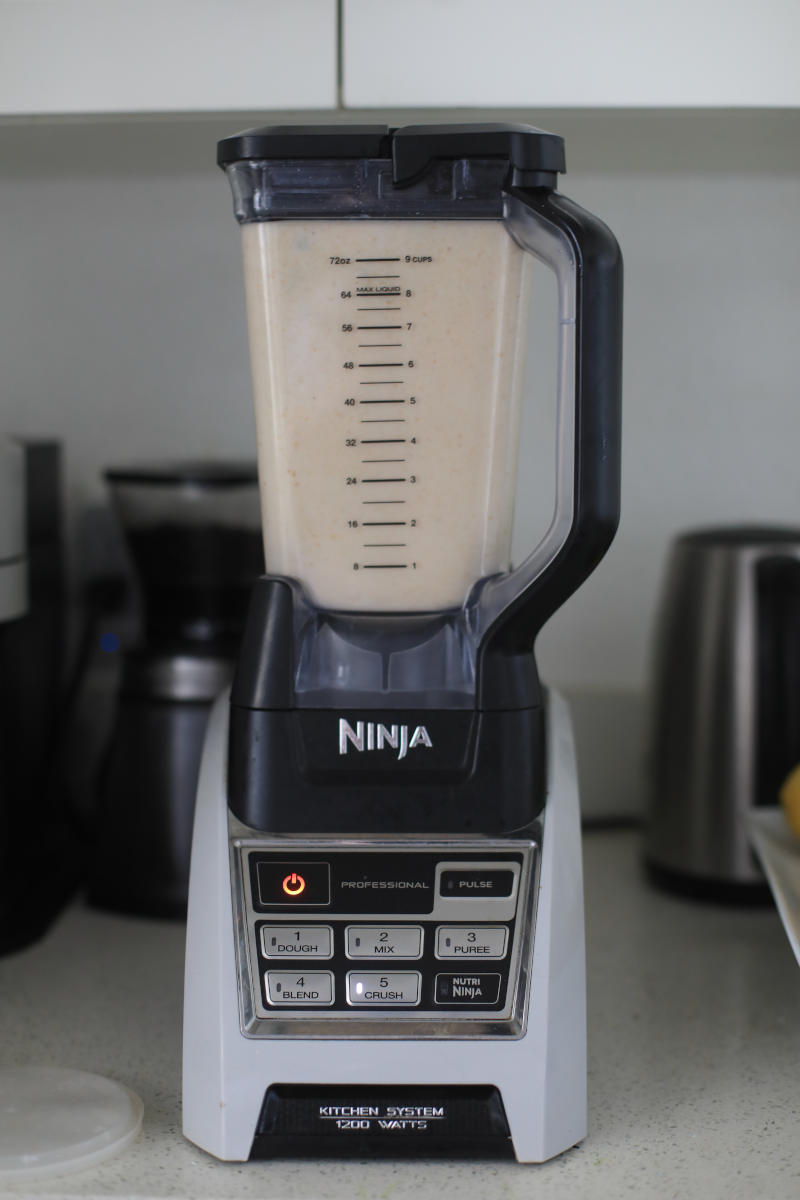 Step 3.
Taste test the mixture and adjust the level of sweetener, lemon juice, vanilla, and salt, if desired.
Step 4.
Pour the cheesecake filling into the crust, then tap the cheesecake firmly on the counter a few times to remove any air bubbles.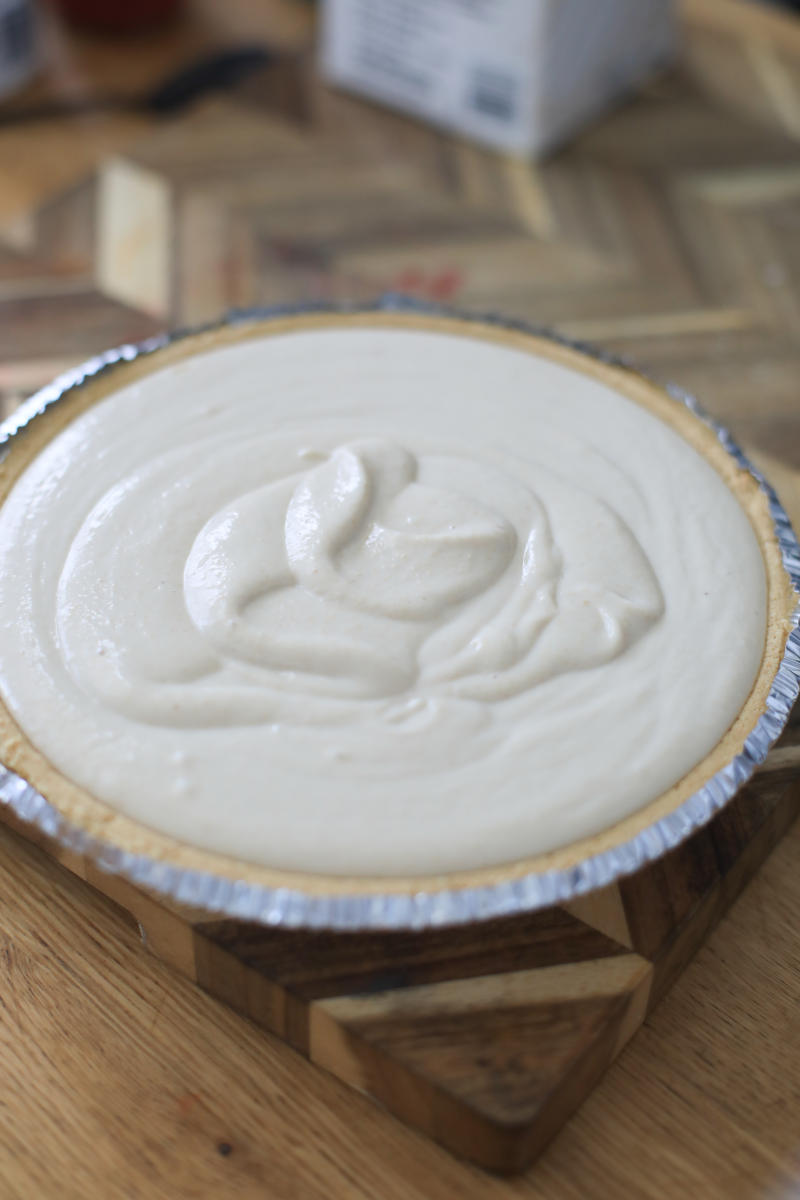 Step 5.
Cover the cheesecake with foil to prevent browning, and bake for 45-50 minutes or just before the filling sets.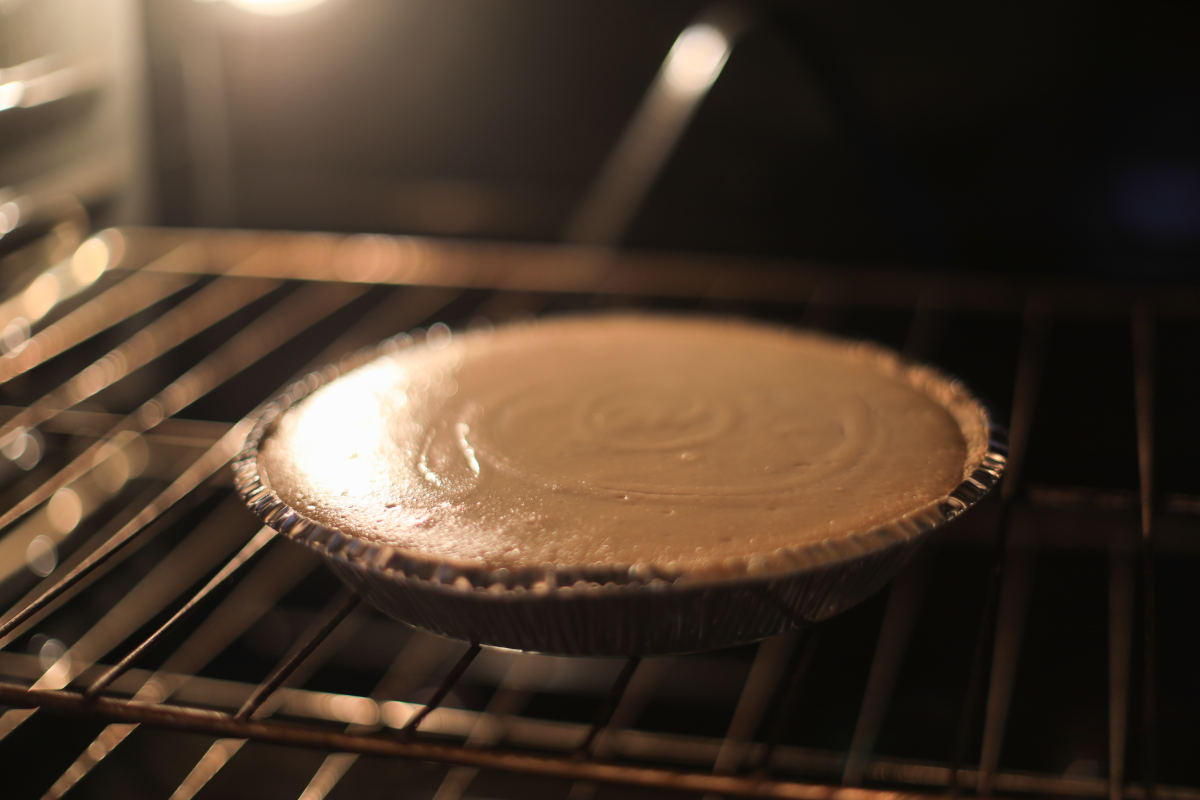 Step 6.
Remove the cheesecake from the oven. Let it come to room temperature, cover the cake pan and chill in the fridge for at least 6 hours or overnight to fully set.
Step 7.
Add your favorite toppings and enjoy!