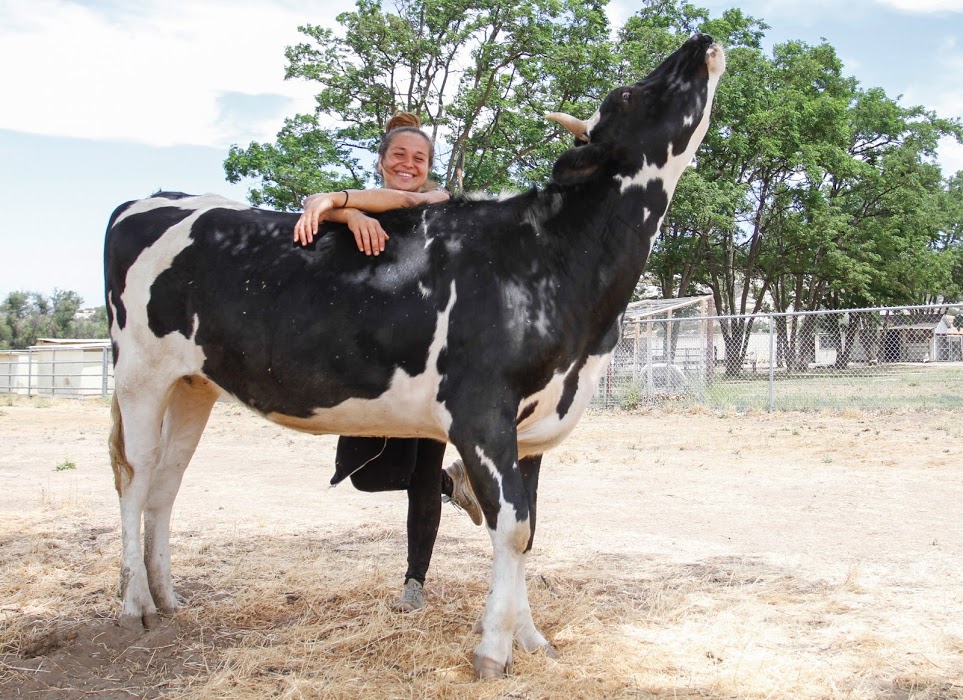 Jordan
I grew up my whole life loving animals. My mom used to bring in all sorts of unlikely pets. From bottle-feeding kittens to bringing home a puppy that turned out to be a coyote. We had a little raccoon that used to come to our back door, and we would feed him grapes and let him run around the house. We hopped fences to feed horses. We bought feeder mice to save them from being eaten by snakes. We loved our dogs and fed squirrels and ducks. But we also went to Sea World every weekend in the summer and ate meat.
It wasn't until one year my littlest sister said it was mean to eat cows that my family began our plant-based journey. Then everything changed.
For a while we were vegetarians. Then one day, I was given the best gift anyone could ever receive, which was the gift of knowledge. Knowledge about how my food choices affected animals, and most importantly, the knowledge about how easy it was to stop hurting animals. Going vegan wasn't just a diet for me, it was much more, it became my purpose. It gave my life purpose and was the most beautiful gift I could have ever imagined.
It never feels like a sacrifice. To this day it still feels like a gift. Three times a day when I eat, I am reminded that I am changing the world. Three times a day I practice compassion. I am part of the movement of our lifetime. We all want to change the world, and the good news is we can. We don't have to open a sanctuary. We don't have to drastically change our lives. All we have to do is shop in different aisles at the grocery store.
Being vegan brought purpose to my life. Purpose I would have never imagined could be this amazing. Every day as vegans we change the world around us by actually saving lives. How cool is that? Every single day, I get to save a life. I feel so blessed to be part of this movement.
It is my deepest belief that people are good, and we want to do right by animals. Most people just don't know the truth about the dairy and factory farming industries. And most people don't know that cows, pigs, goats, and chickens are in fact, just as loving and sweet as dogs and cats. Sadly, even if they do, they don't have the knowledge and guidance to transition to a plant based diet. But that is okay! We are here to help you!
Being vegan is the most obvious truth I have ever known. That truth I dream of sharing with the world. It's not about can we eat animals and is it right to eat animals, but should we? And if we can live without causing this enormous suffering, why wouldn't we make that choice and stop eating our furry and feathered friends? Knowing that a farm animal is as loving as a dog or cat, can we justify their suffering for their very short life for one meal?
Most people would be appalled if they watched someone kill a dog. Most people would be appalled if they watched someone kill a pig. If the killing is done in a place we can't see, does that make it right? These are all questions we pose to visitors at the rescue. And these are all questions that are easily answered when we trust our conscious to guide is to the truth. It was questions like this brought me to by vegan path. My truest of truths. My purpose. My reason to get out of bed each morning so, I can change the world, one meal at a time.
My hope is that we can change the world for animals. To give people a higher calling than just the day to day grind. We can do this, for us, for the animals and when people band together in a movement, we can move mountains.
A change that may seem so obvious in the world isn't always so obvious. And as people, we have to understand that change starts with ones self. There is a calling that lies in each person's heart to make the world better place. To be good stewards of our planet and all of it's inhabitants. We have to answer that call! It all starts with you, right now. Can you do it? Can you be brave? Can you be the change? Please join us in this journey to save lives!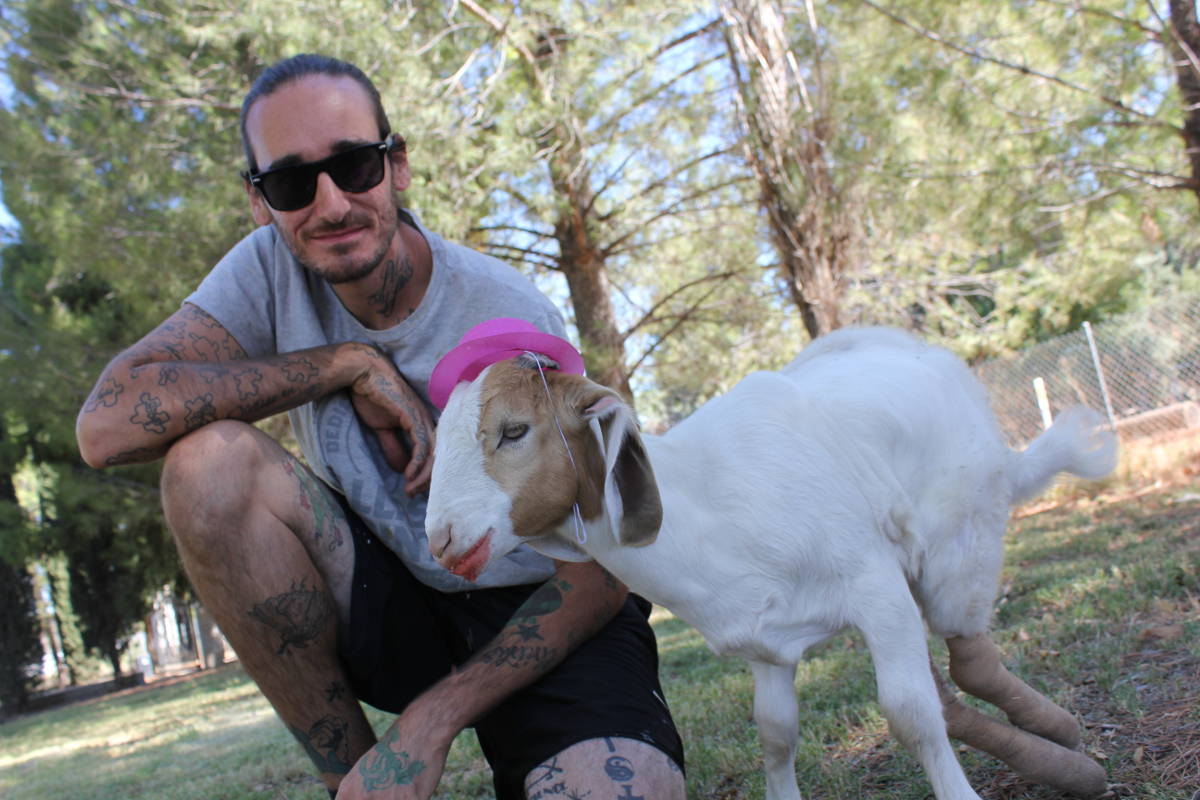 Matt
Matt is a native San Diegan. Spending much if his life in kitchen he was raised and trained to see animals as a product until the day everything changed. He decided to dedicate his life to animal advocacy and did just that.