Farm Animal Refuge is a 501c3 non- profit organization that focuses on the rescue and forever refuge of abused, unwanted, and neglected farmed animals. The animals here act as ambassadors and help people make the connection between companion animals and farmed animals. In addition to animal rescue, our mission is to help those people who have made the connection transition to a vegan lifestyle through resources and advocacy.
Our Team: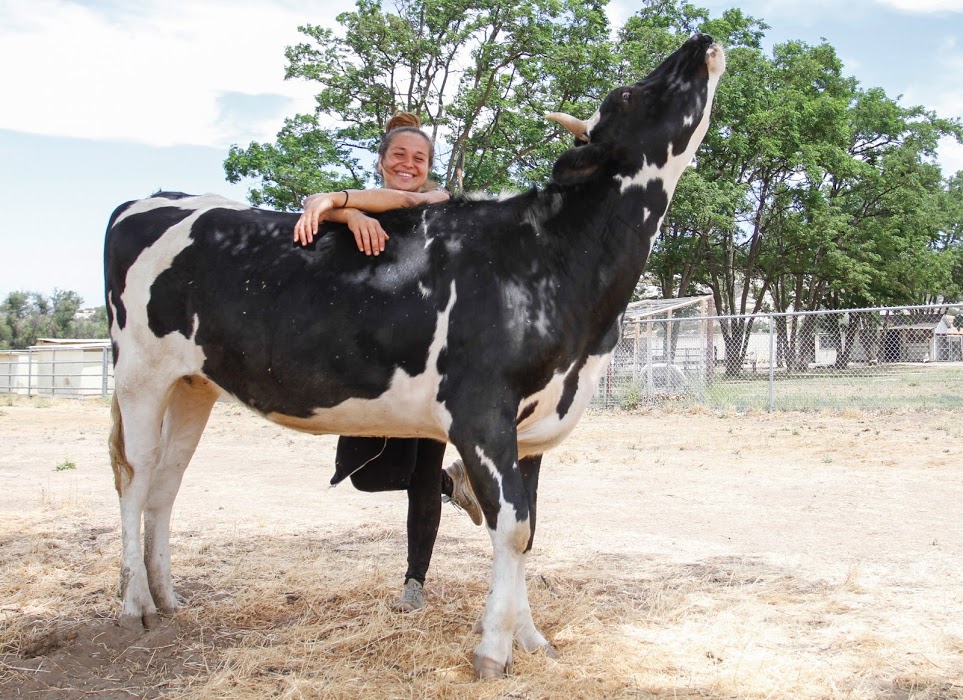 Jordan: Founder
I grew up my whole life loving animals. My mom used to bring in all sorts of unlikely pets. From bottle-feeding kittens to a raccoon that used to come to our back door, and we would feed him grapes and let him run around the house. We hopped fences to feed horses. We bought feeder mice to save them from being eaten by snakes. We loved our dogs and fed squirrels and ducks. But we also had yet to make the same connection to farmed animals.
It wasn't until my littlest sister said it was mean to eat cows that my family began our plant-based journey. Then everything changed.
Going vegan wasn't just a diet for me, it was much more, it became my purpose. It gave my life purpose and was the most beautiful gift I could have ever imagined.
It never feels like a sacrifice. To this day it still feels like a gift.
My hope is that we can change the world for animals together as a community! To give people a higher calling than just the day to day grind. We can do this for us, for the animals, and for the environment. When people band together in a movement, we can move mountains.
And as people, we have to understand that change starts with ones self. There is a calling that lies in each person's heart to make the world better place. To be good stewards of our planet and all of it's inhabitants. We have to answer that call! It all starts with you, right now! Can you be the change? Please join us in this journey to save lives!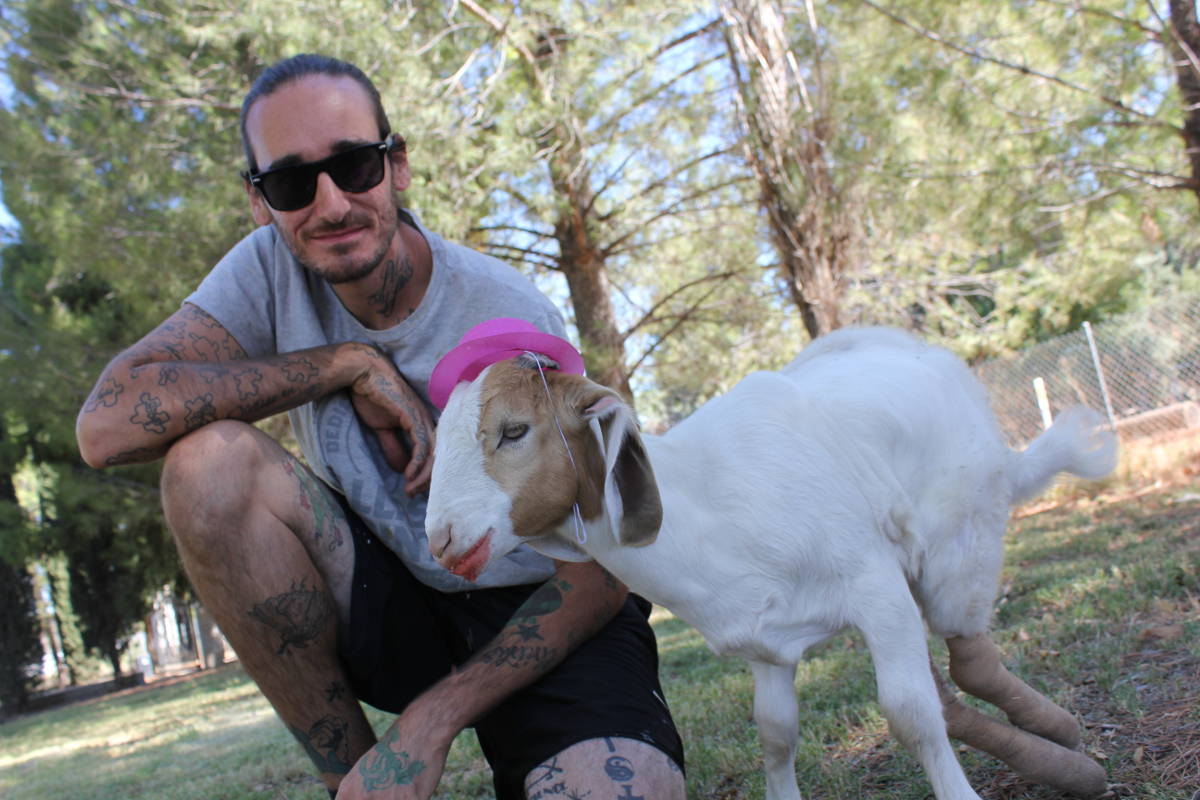 Matt: Co-Founder
Matt is a native San Diego. Spending much of his life as a chef and in the kitchen, he was raised and trained to see animals as a product.
Everything changed when he decided to dedicate his life to animal advocacy!
Matt runs the day to day of the refuge and wears many hats around the farm. He is our construction Forman for all new projects, he's a full time caregiver for the residents, he coordinates volunteers daily, and most importantly he is "dad" in the eyes of the residents here! He also still finds time to put his culinary skills to work by making delicious fully vegan dinners for the humans here as well as by making fruit cakes for the residents to celebrate any rescue anniversary or birthday!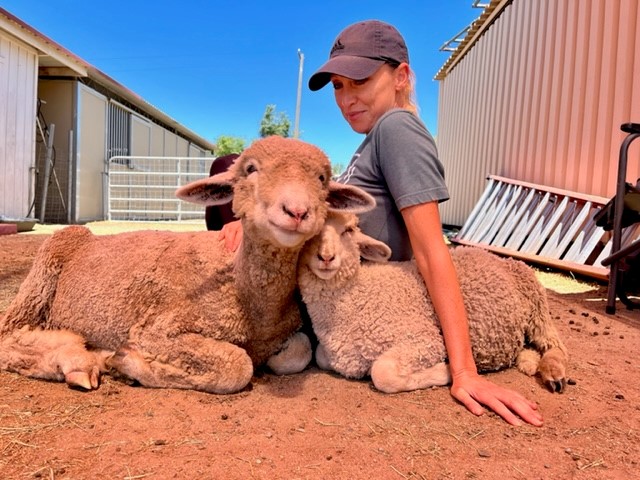 Sam: Board Member
Sam (she/her) has been a volunteer at Farm Animal Refuge since she moved from the east coast to San Diego in November 2020.
Prior to joining FARSam was a volunteer at Poplar Spring Animal Sanctuary in Maryland for almost 5 years. Sam's vegan journey began 13 years ago when she was living in the Caribbean with her daughter.
Although Sam had been vegetarian for many years, it was John Robbins' book 'Diet For A New America: How Your Food Choices Affect Your Health, Happiness, and the Future of Life on Earth" and the experience of living in close proximity with chickens, roosters, goats, and cows, on island, that helped her to (finally) recognize that all animals are sentient beings with complex personalities, friendships, familial bonds, and the desire to live free from harm. After making the connection between farmed animals and the companion animals in her home and learning more about animal agriculture practices and animal rights issues, Sam went vegan in 2009 and considers it one of the best decisions she's ever made. Although she went vegan for the animals she is now vegan for all of the reasons (animals, environment/planet, social justice, and health). Sam is a former transactional law attorney and has been working in contracts, regulatory compliance, and risk mitigation for commercial businesses and government contractors for 12 years. Sam received her bachelor's degree from the University of Massachusetts, Amherst, and her Juris Doctor from Brooklyn Law School.