The Farm Animal Refuge participates in off-site fundraisers, on the farm tours, farm yoga and our big open house event once a year. From yoga on the farm to our monthly tours, we give the community several opportunities to visit the farm and interact with the animals.
Our largest event is our open house. This year our open house had over 400 attendees and we were honored to have local vegan food vendors and other vegan organization's participate in our event.
Open House – Sunday, October 13th 2019
When: Sunday, October 13th 2019 Time: 11am-3pm (animals will take a people break from 12:30-1:30pm) Where: 33233 Shockey Truck Trail Campo, California 91906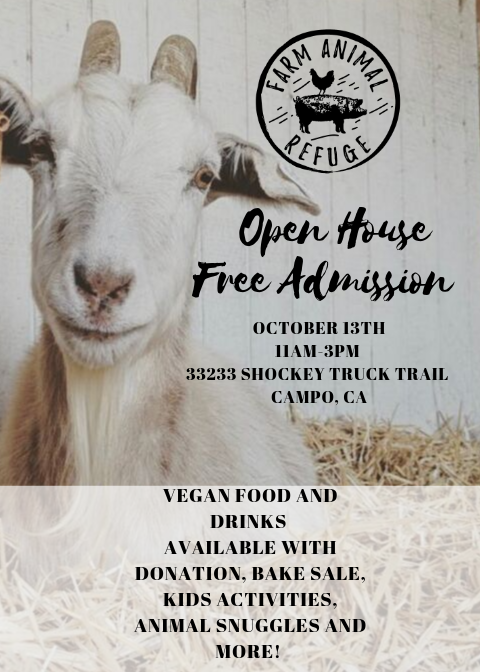 Pig & Goat Yoga – August 18th 2019
We welcome you to join us for a soothing Pig and Goat yoga class with Shannon Sears! Shani has been evolving her personal yoga practice over the past decade. In February of 2019 she journeyed through India to study the Ancient art and philosophy of Yoga and become certified as an instructor. By incorporating sound healing instruments, breath work, meditation and asana, Shani encourages a space that allows for healing, mindfulness and growth throughout her classes.
Please bring your own yoga mat, a towel and a reusable filled water bottle.
"Yoga takes you into the present moment, the only place where life exists."
Buy Tickets
When: Sunday, August 18th 2019 Time: 10am – 12am (includes an hour of yoga with a meet and great of our residence after) Where: 33233 Shockey Truck Trail Campo, California 91906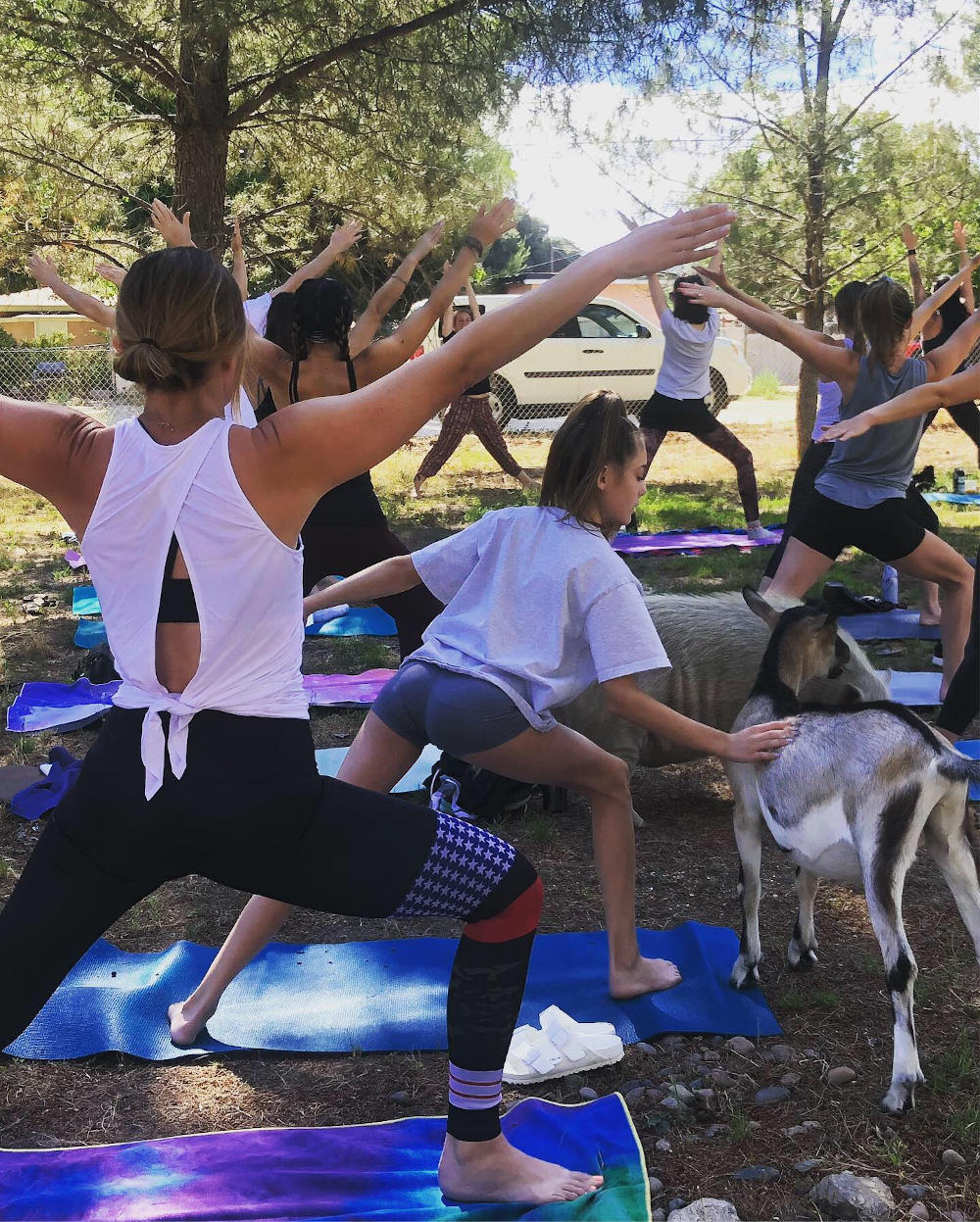 Plant-based all American dinner – Sunday, August 25th
Please join us for a fantastic plant based all American meal! We will serve you with a five-course meal, provide a tour of the property where our animal residents residence live peacefully, and end the evening with a lovely sunset!!
Your exceptional dinner will be prepared to please, including:
On the table: Rolls and rosemary butter
Soup: Three bean lentil chili with corn bread croutons
Green Salad: mixed greens, cherry tomatoes, sprouts, shaved red onion, radish, herb croutons, garbanzo dill ranch
Appetizer: creamy spinach artichoke dip with toasted
Hawaiian bread
Intermetzo: sour berry snow cone
Entree: Grilled Sietan Ribs with pineapple BBQ, roasted garlic whipped potatoes, with caramelized onion gravy, roasted broccoli with cashew cheese sauce.
Desert: Srawberry Shortcake vanilla sponge, macerated strawberries, and vanilla whip
The event will begin at 4:30pm and end at 7:30pm. In order to keep our dinner intimate and safe for our rescued residence we are limiting ticket sale to 20 people. If you are interested in joining us, please RSVP buy purchasing your ticket. As always, your tax deductible plant based dinner donation will go directly to the love and care of our animal residents. We look forward to enjoying this incredible evening with you!
Buy Tickets
When: Sunday, August 25th 2019 Time: 4:30pm-7:30pm Where: 33233 Shockey Truck Trail Campo, California 91906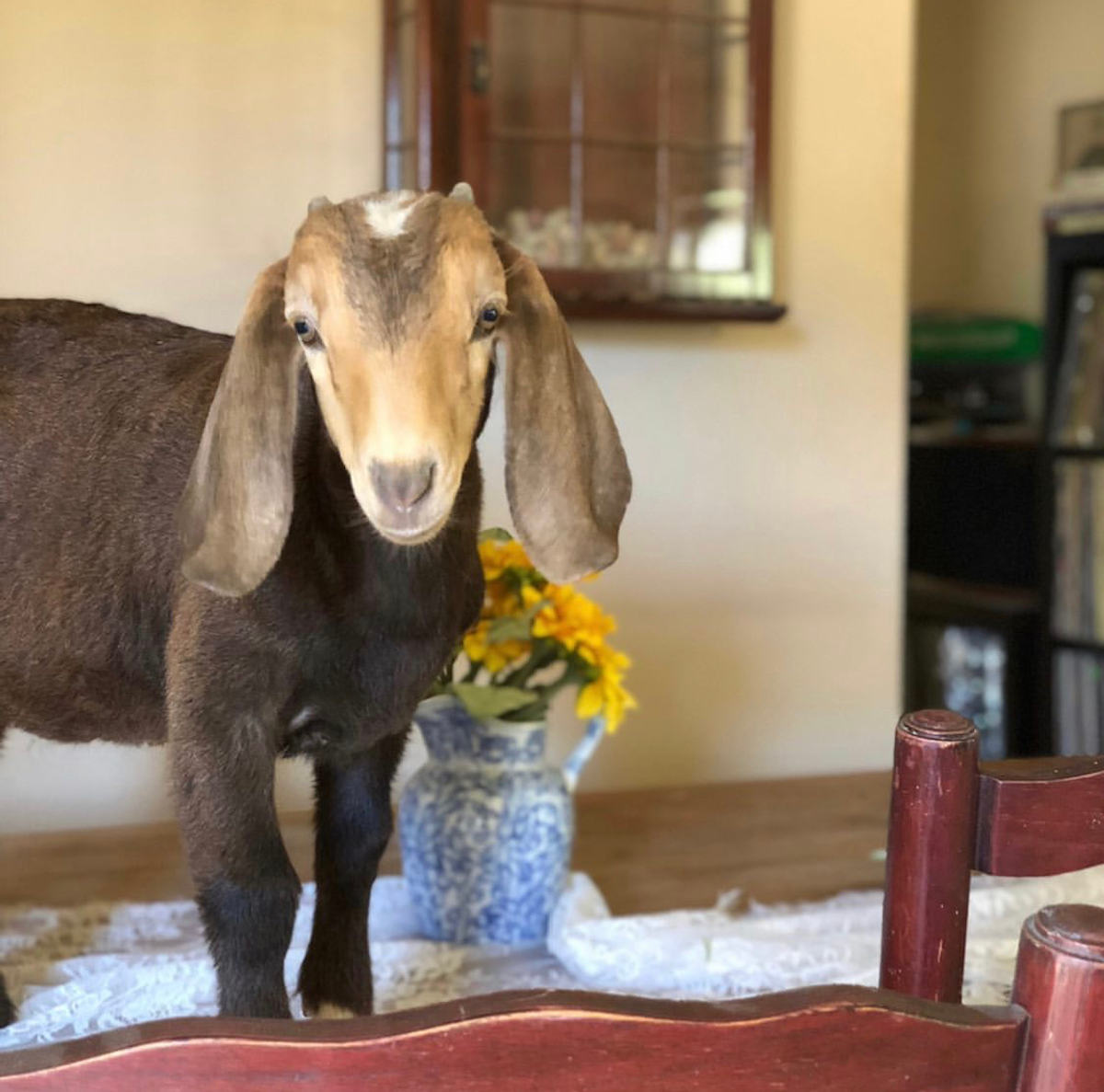 Check out some photos from our October, 6th 2018 Open House Event:
Below you will find some photos capturing the awesome memories created from our events: