These no-bake peanut butter chocolate chip oatmeal balls need just 6 ingredients to make. Keep them in your fridge for an easy and delicious snack!
Ingredients/ shopping list:
1 ½ cups oats
½ cup ground flaxseed
1 cup peanut butter
½ cup maple syrup or agave
1 teaspoon vanilla extract
½ cup vegan chocolate chips (I get mine from Trader Joe's)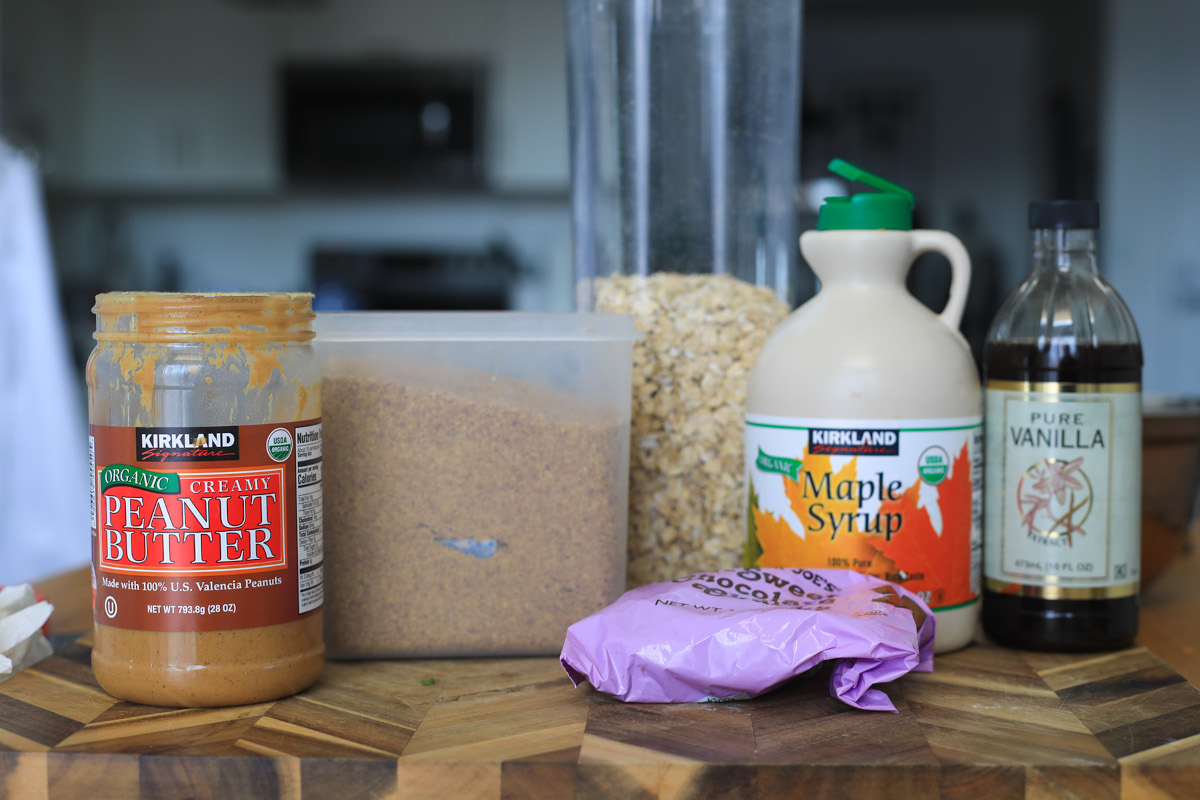 Cooking Instructions:
Step 1.
In a large mixing bowl, add ingredients and use a spatula to combine the mixture until it is sticky and forms a dough.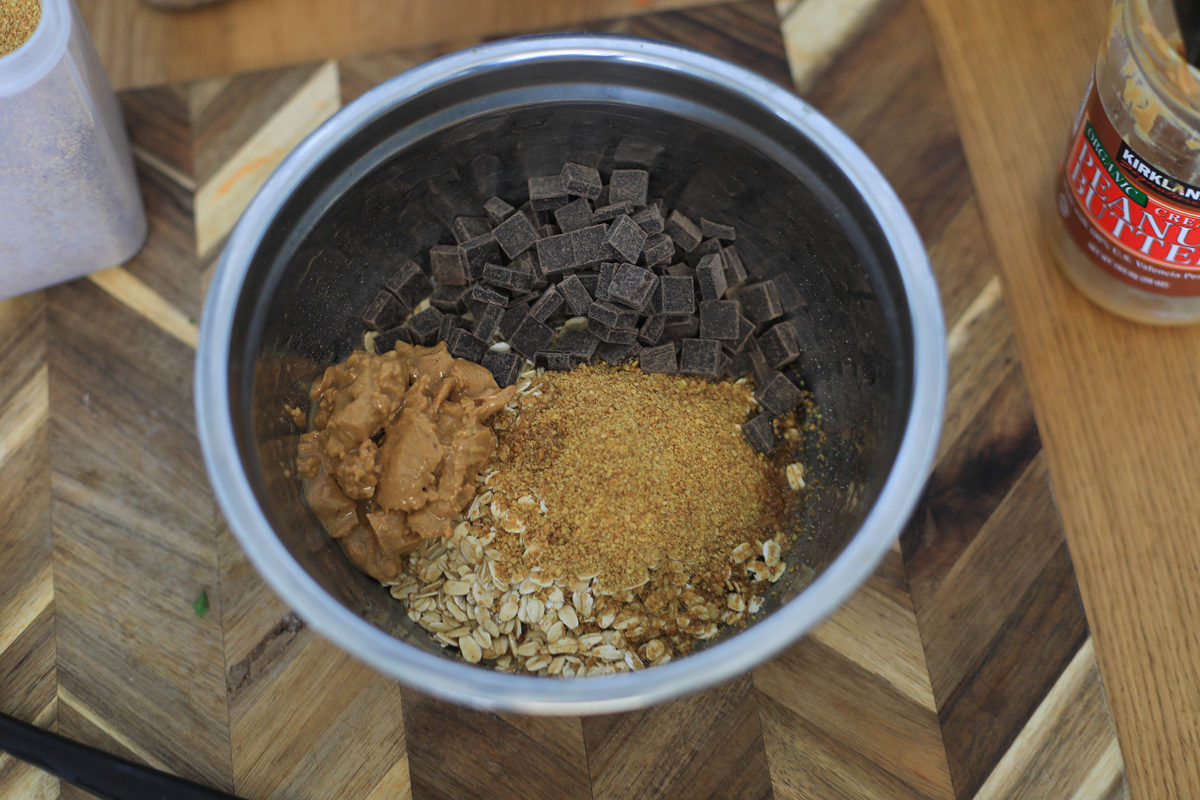 Step 2.
Refrigerate for 20 minutes to set (this will make it easier to roll into balls).
Step 3.
Use a 1-inch cookie scoop to scoop the oatmeal mixture into evenly sized balls. Roll the balls gently between your hands to make them perfectly round (or lumpy. I won't judge).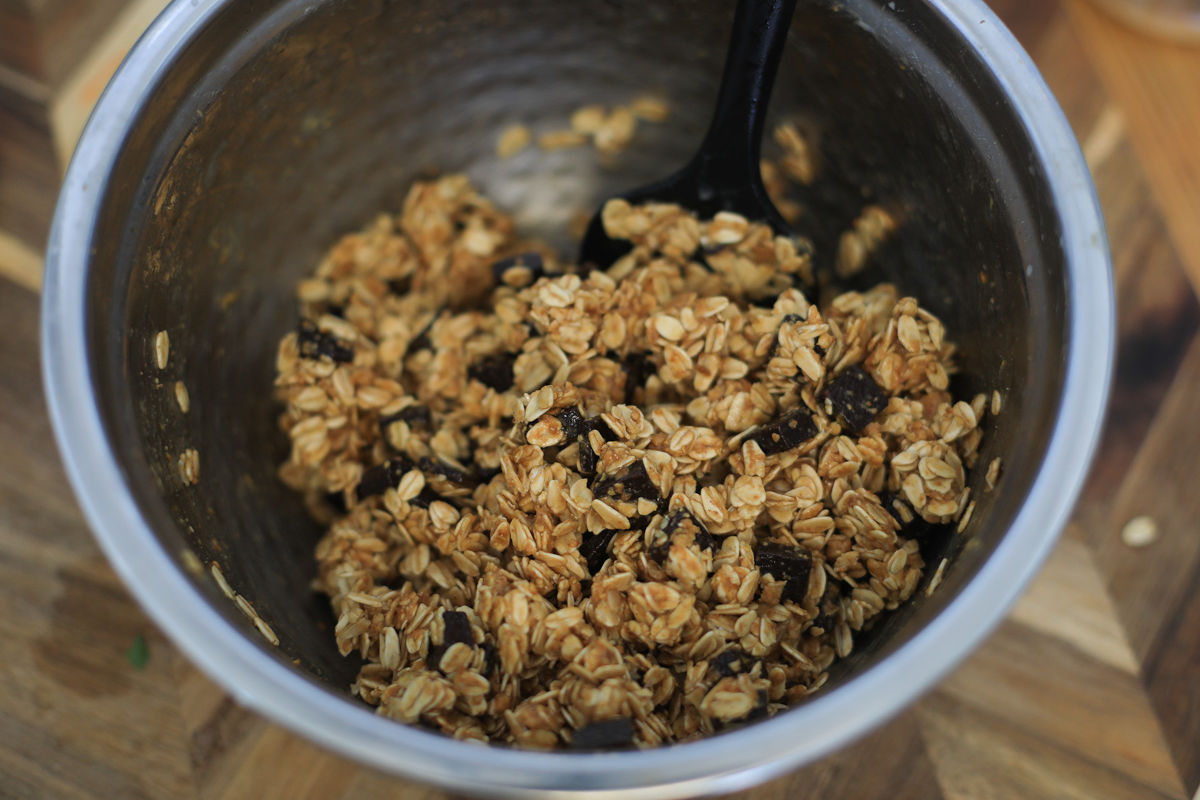 Step 4.
Place the oatmeal balls on a separate tray or plate for serving. Enjoy them immediately, or place them in the fridge to enjoy them later if you have more self control.Add spices, broth, and rinsed lentils. Bring to a boil, then cover and let simmer for 20 minutes or until lentils are cooked and tender.
Step 5.
Store leftovers in an airtight container at room temperature, or in the fridge or freezer to last longer.
Step 6.
Enjoy!
Quick tip: want to boost your protein intake? Add a scoop or two of your favorite vegan protein powder before mixing!