With only 10 minutes and 4 ingredients needed, this easy chia berry jam is a staple in my kitchen! Delicious on vegan cheesecake, french toast, or even just on a classic PB&J.
Ingredients/ shopping list:
10 oz berry of choice, fresh or frozen
½ lemon, juiced
1 tablespoon agave syrup or sweetener of choice
2 tablespoons chia seeds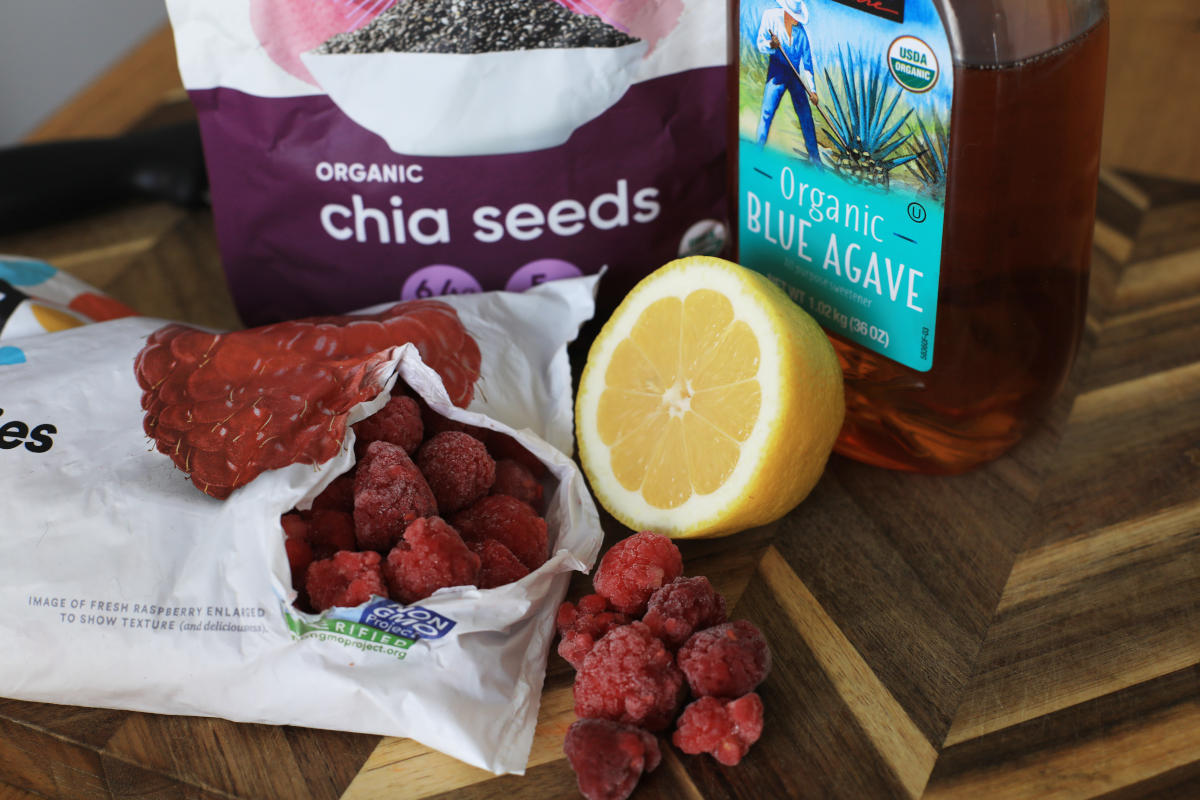 Cooking Instructions:
Step 1.
Heat berries on stove or in microwave until softened.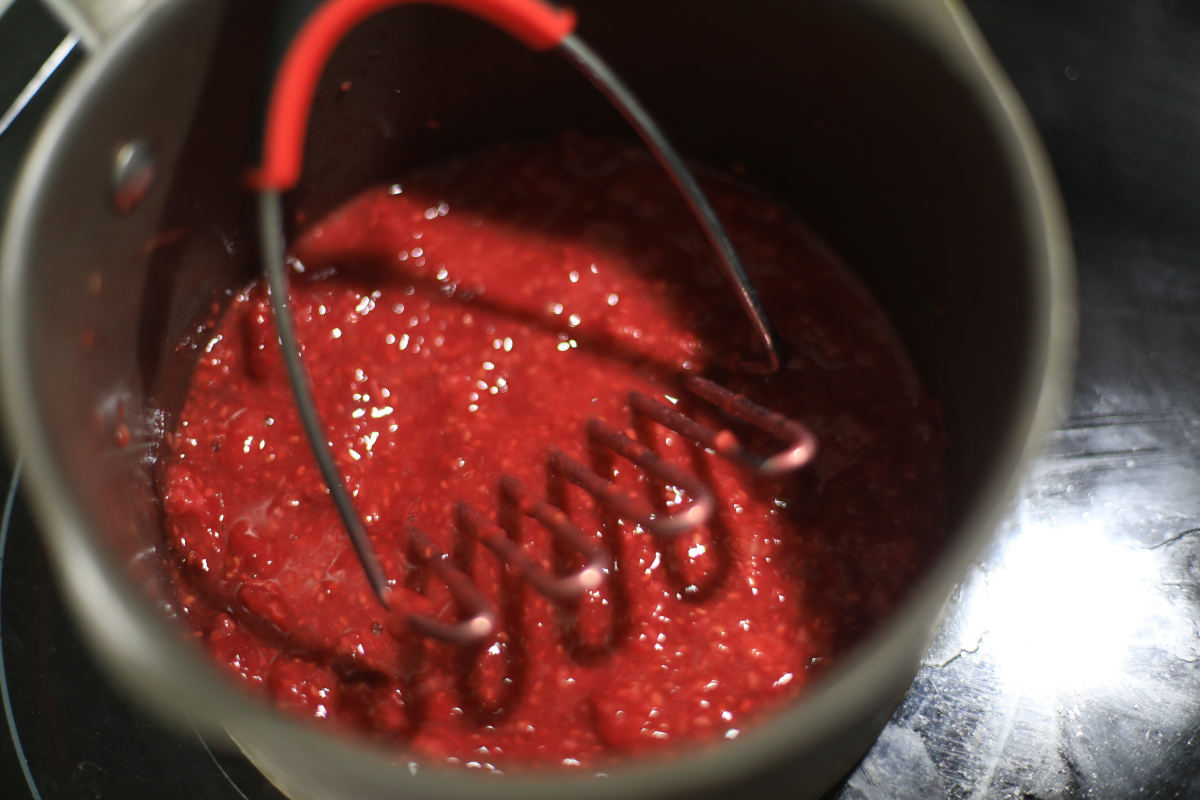 Step 2.
Once softened, use a fork or potato masher to mash the berries to your desired consistency.
Step 3.
Remove from heat, and add a squeeze of lemon juice, sweetener of choice, and chia seeds.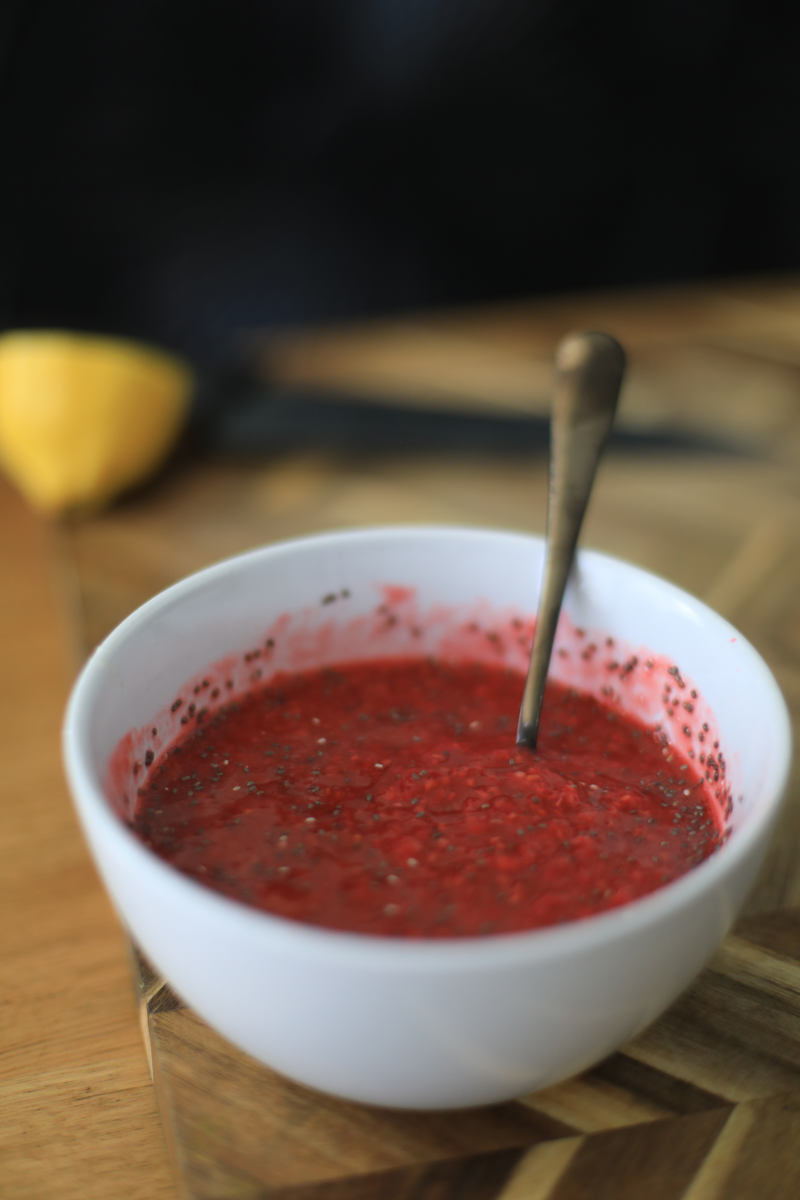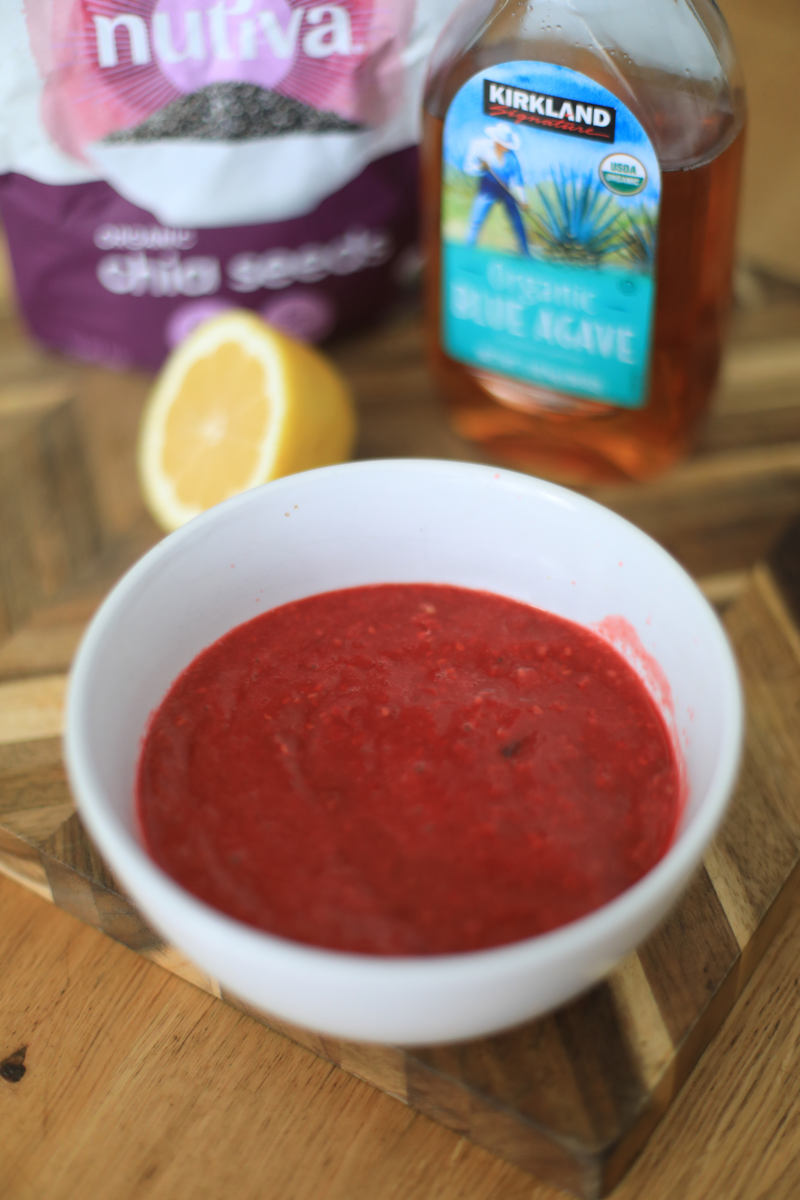 Step 4.
Mix and let sit for 15-20 minutes until chia seeds are soaked and jammy.
Step 5.
Keep in the fridge for up to one week. Enjoy!