This is a great vegan dinner when you need something quick but want something a little better than just plain marinara pasta! All the ingredients can be bought at Vons/ Safeway so it makes it accessible to almost everyone. This recipe can feed about 4 people.
Ingredients/ shopping list:
1 package DeCecco potato gnocchi (find in the dry pasta isle)
1 jar marinara sauce (I like to get a garlic seasoned sauce normally)
2 spoon fulls vegan cream cheese ( about 1/4 cup)
1 zucchini
1 yellow squash
Cherry tomatoes
Gardein "chicken tenders" (You can substitute with boca patties if they are out of gardein)
Salt and pepper to season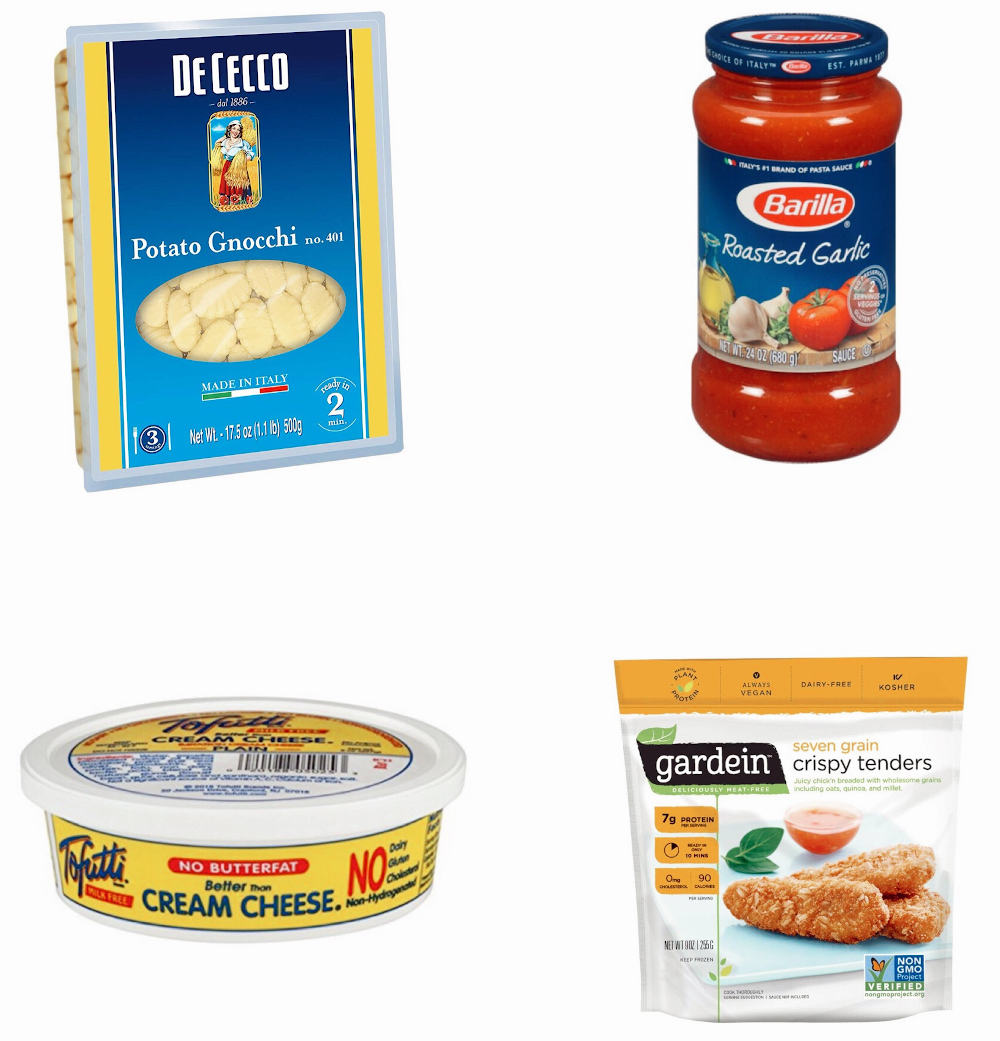 Cooking Instructions:
Step 1.
Chop your veggies, heat large pan, and drizzle with olive oil. When pot heats up, add your veggies and stir.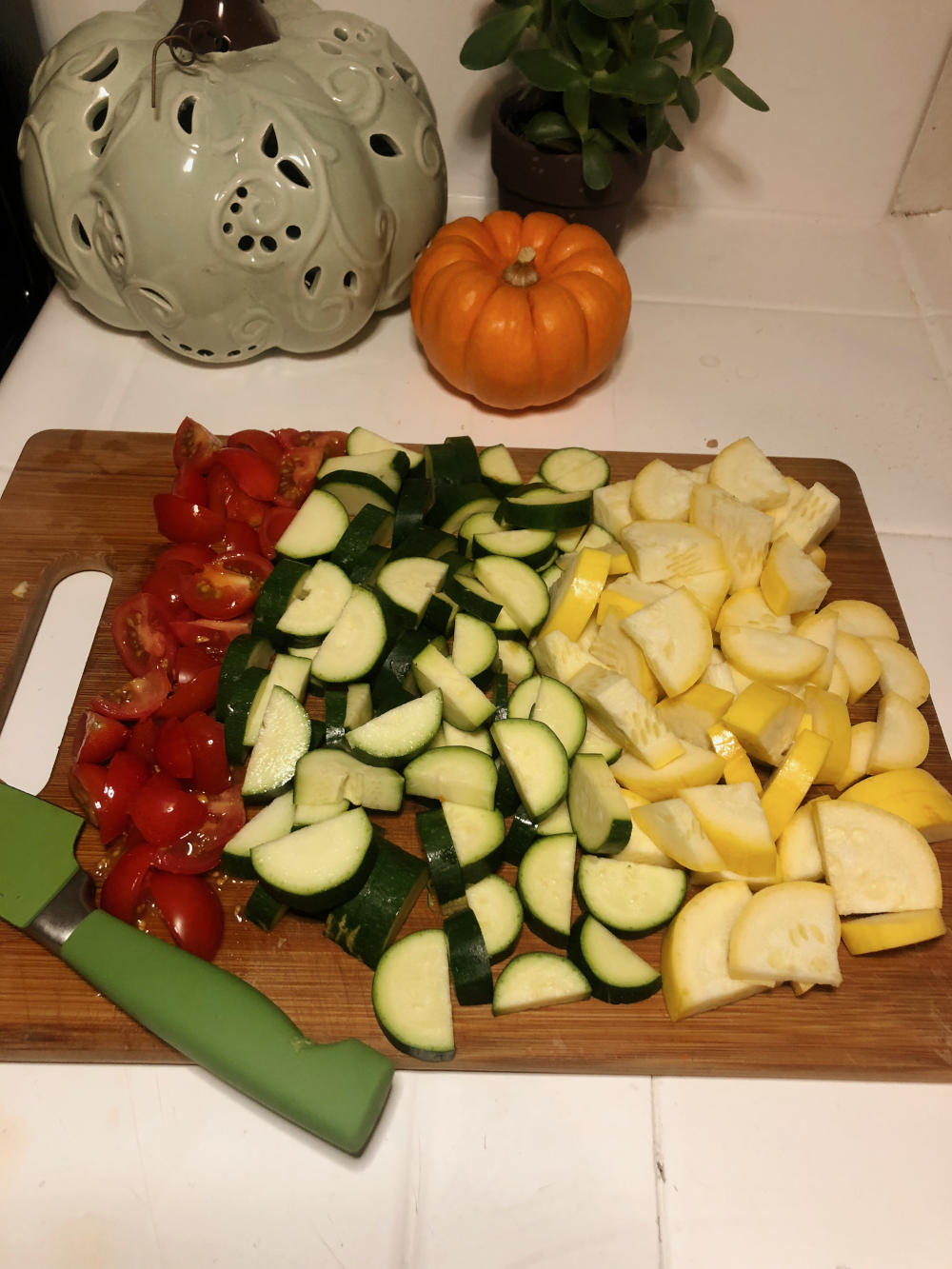 Step 2.
While your veggies star to soften in the olive oil pan, microwave your vegan chicken per instructions on packaging. Once your vegan chicken is heated, chop up and add to your veggies in large pot. Season with salt and pepper.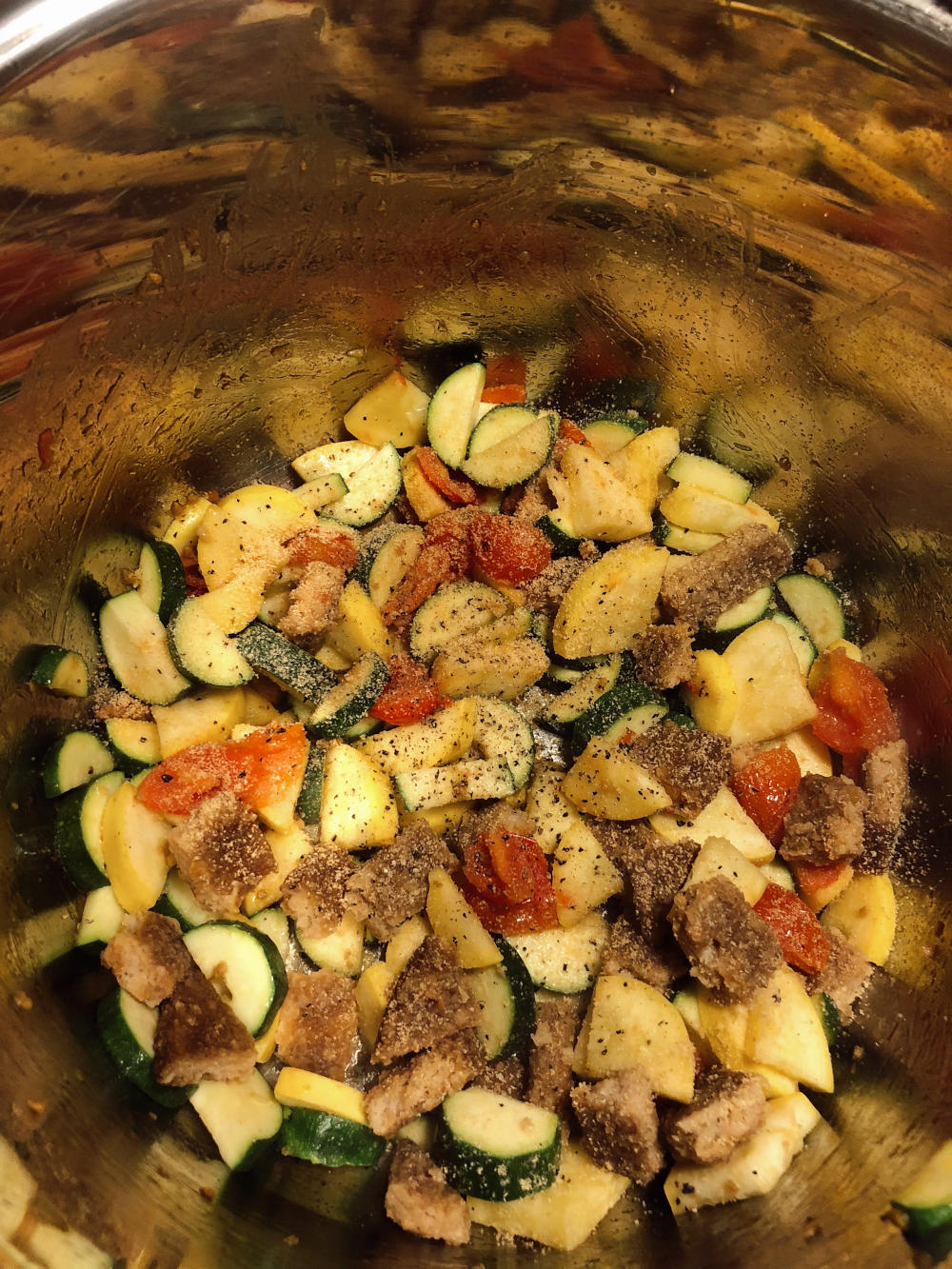 Step 3.
In medium sized pot, boil water, add gnocchi, and let cook. This only takes about 4 minutes to cook. Drain gnocchi and add to large pot with other ingredients.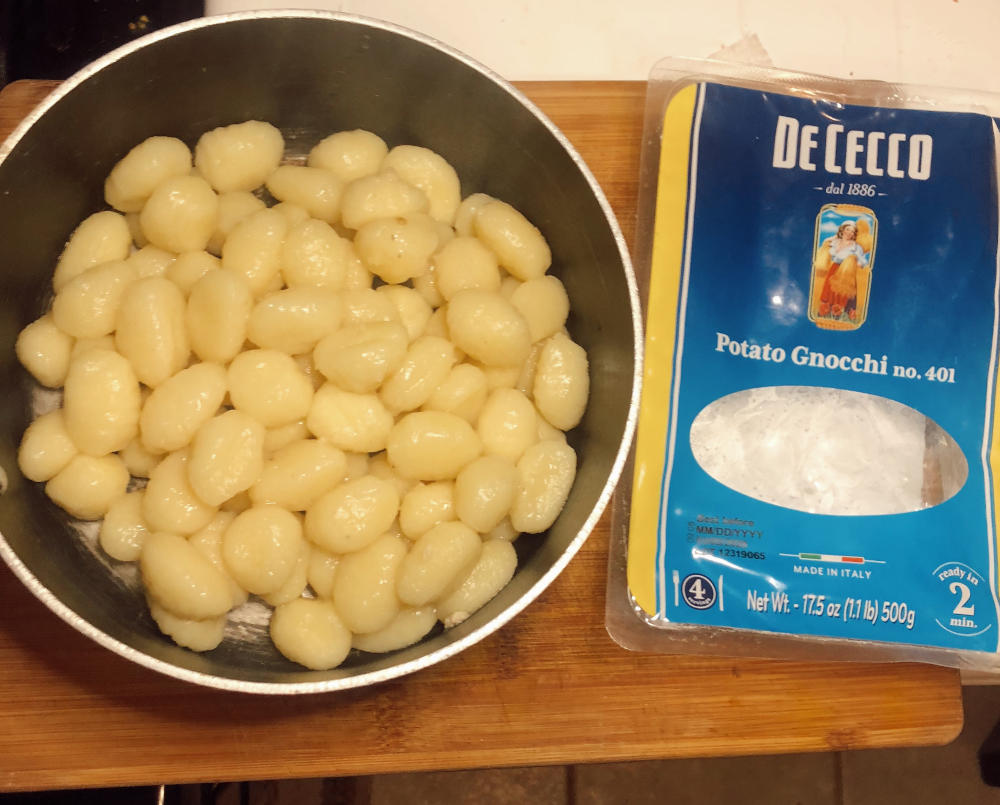 Step 4.
You can use your now empty medium sized pot to now make the vodka sauce. Turn on burner, add two large spoon fulls of vegan cream cheese, and let melt slightly while stirring. Then add about half jar of your marinara sauce and stir until the sauce is a smooth burnt orange color.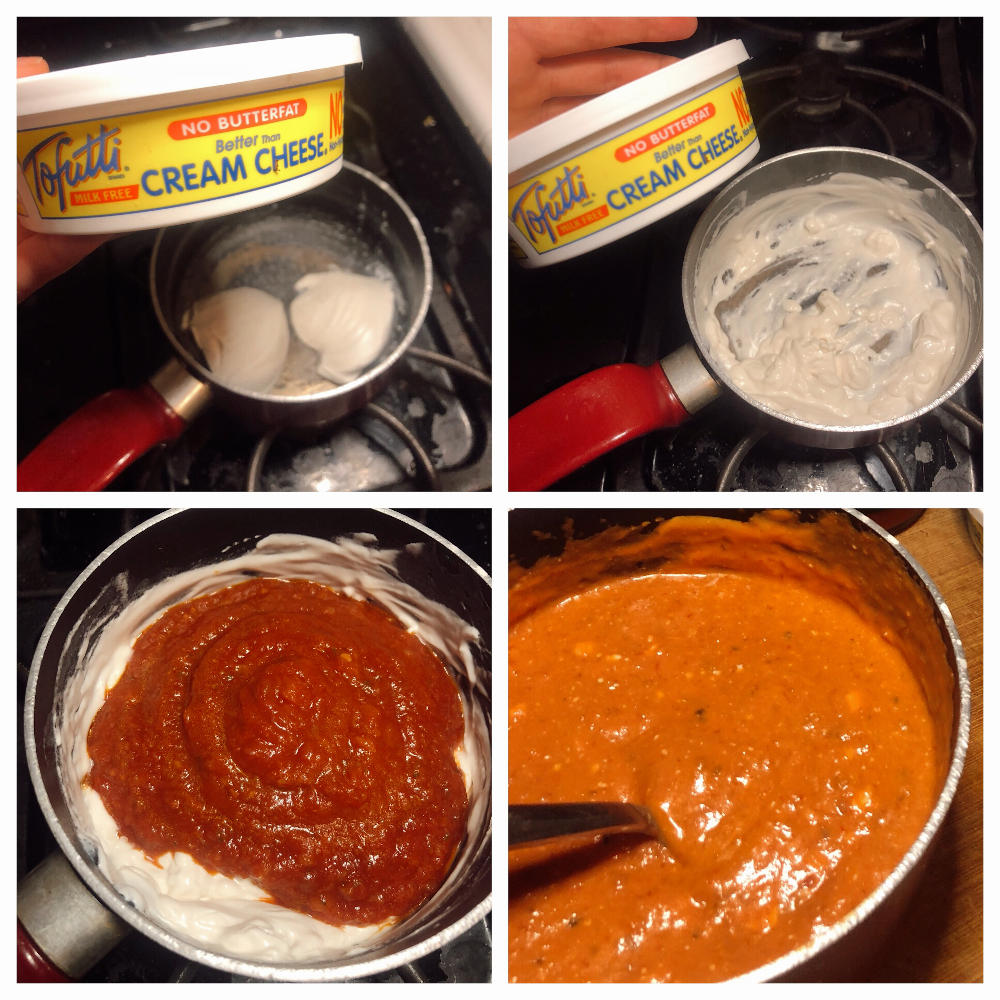 Step 5.
Add sauce to large pot with gnocchi, veggies, and chicken. Enjoy!
Wrap Up:
Try this vegan vodka sauce instead of traditional heavy cream vodka sauce and help to save the lives of dairy cows just like sweet Gracie hear at FAR! Give this recipe a try and share your results with me on instagram by tagging me! @carlye_lavonne_14