I'm from San Diego so I see fish tacos on the menu everywhere, that inspired me to make some vegan ones this taco Tuesday!! This recipe will make 12 mini tacos! All the ingredients can be found at Vons/ Safeway so give these a try with family or friends this week!
Ingredients/ shopping list:
Tacos:
1 pack of Gardein fishless filets
1 pack corn tortillas
1 packet of coleslaw mix
Sauce:
1 cup vegan mayo
1/2 lemon
1 tsp garlic powder
2 tsp Sriracha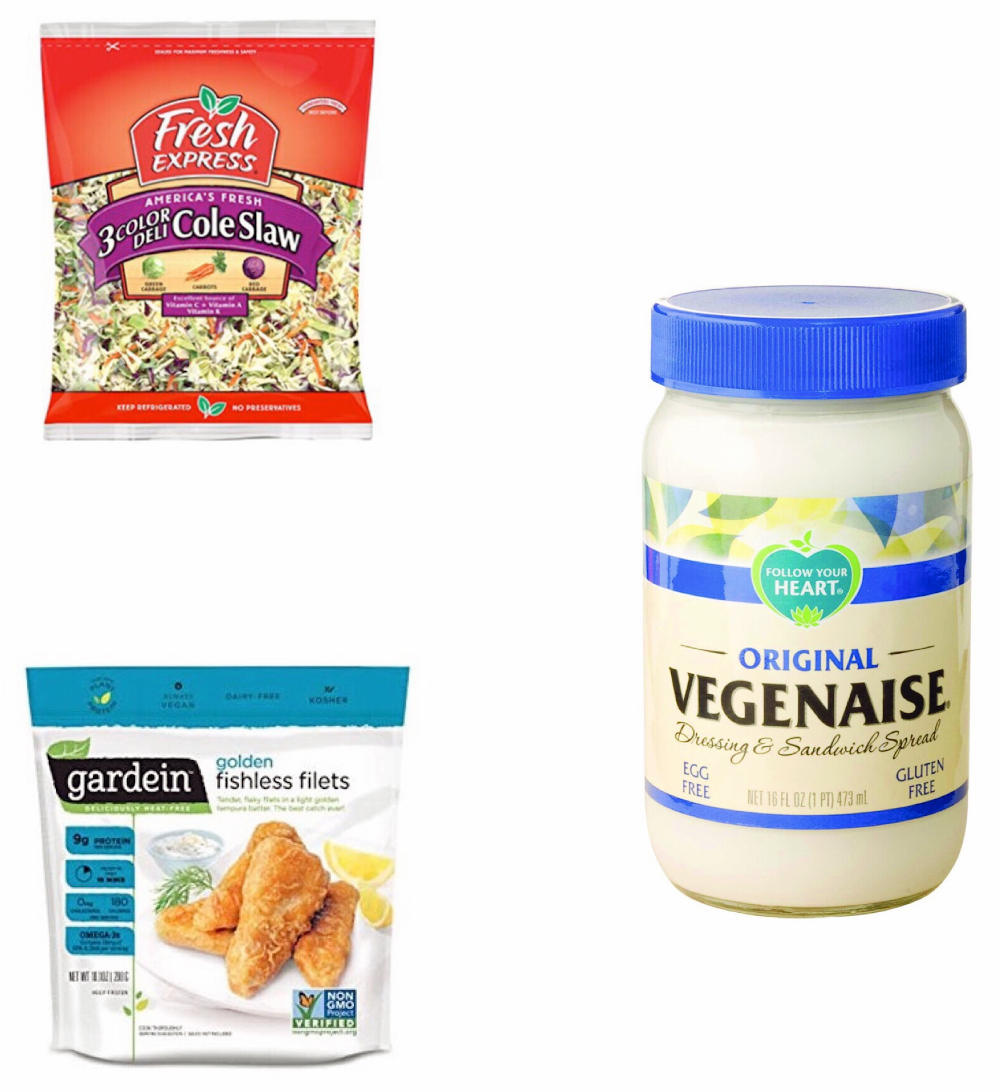 Cooking Instructions:
Step 1.
Bake your fishless filets in the oven on 425 degrees for 12 minutes.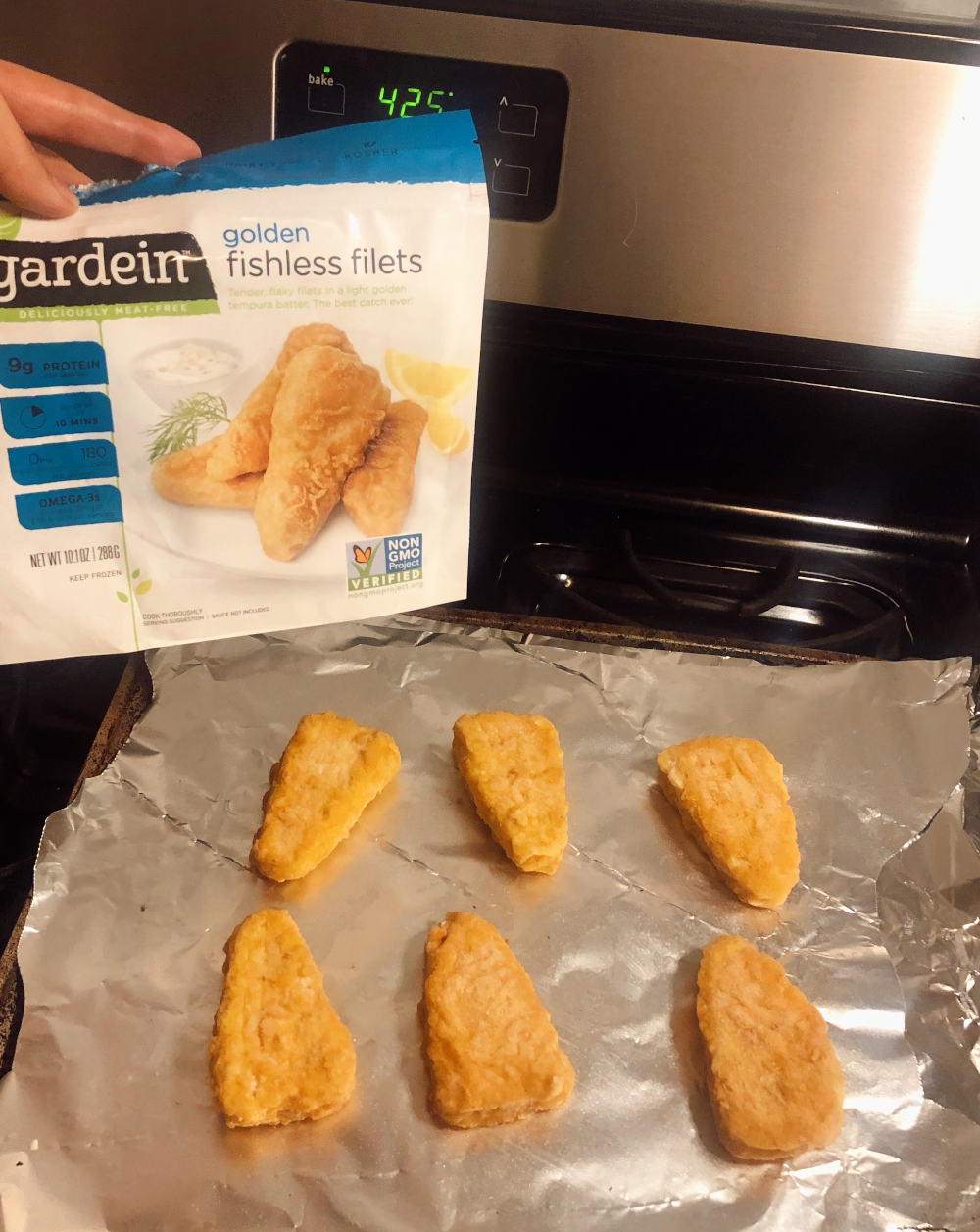 Step 2.
While those are baking go ahead and and mix in a smal bowl the vegan mayo, 1 tsp garlic powder, 2 tsp sriracha, and 2tbs lemon juice. Set asid for later.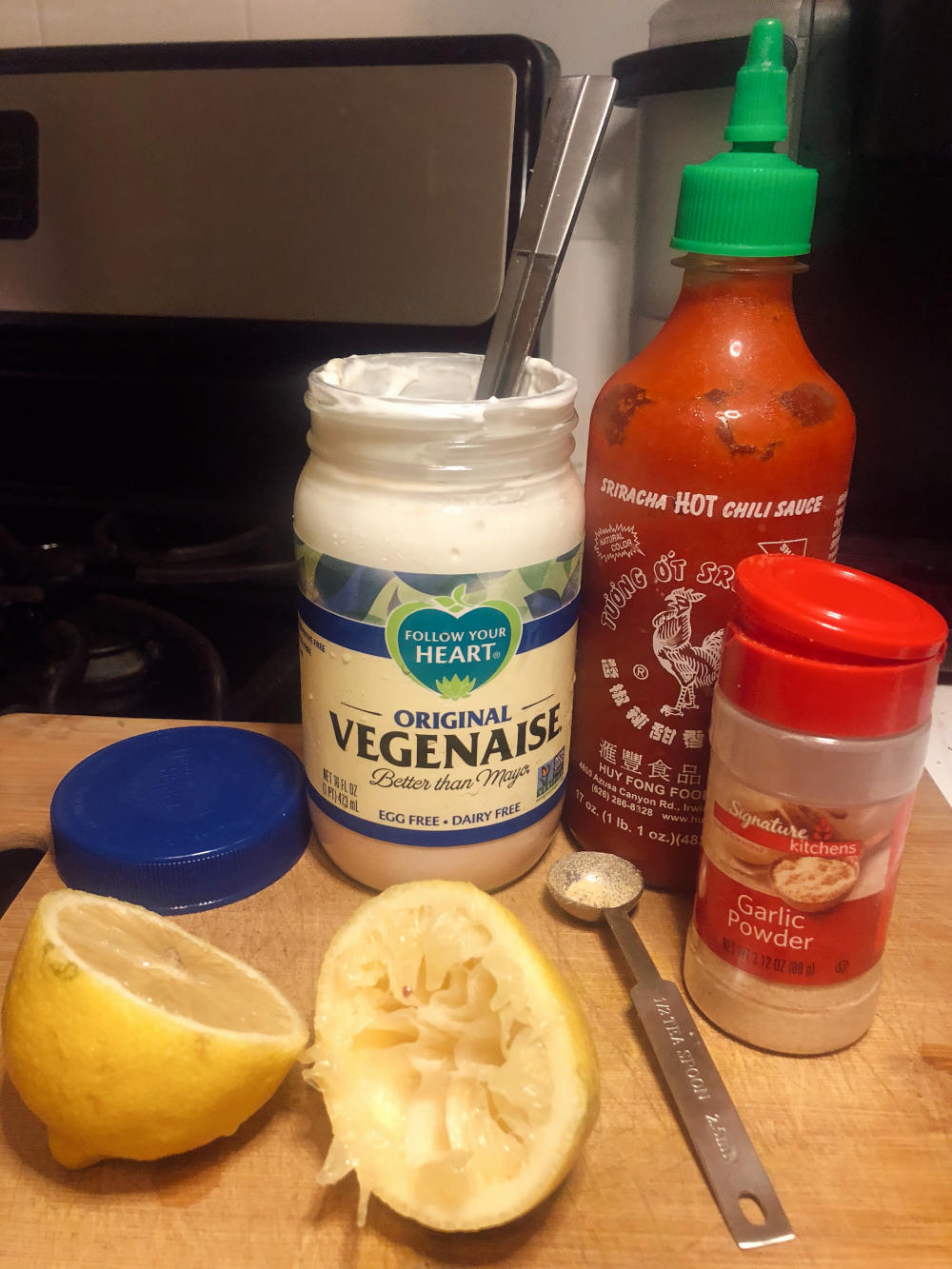 Step 3.
Once your filets are done in the oven i like to fry them up in a skillet a little more so they get crispy. Drizzle skillet with a little olive oil and fry up filets on each side until browned. Then i cut the filets each in half to fit into the corn tortillas.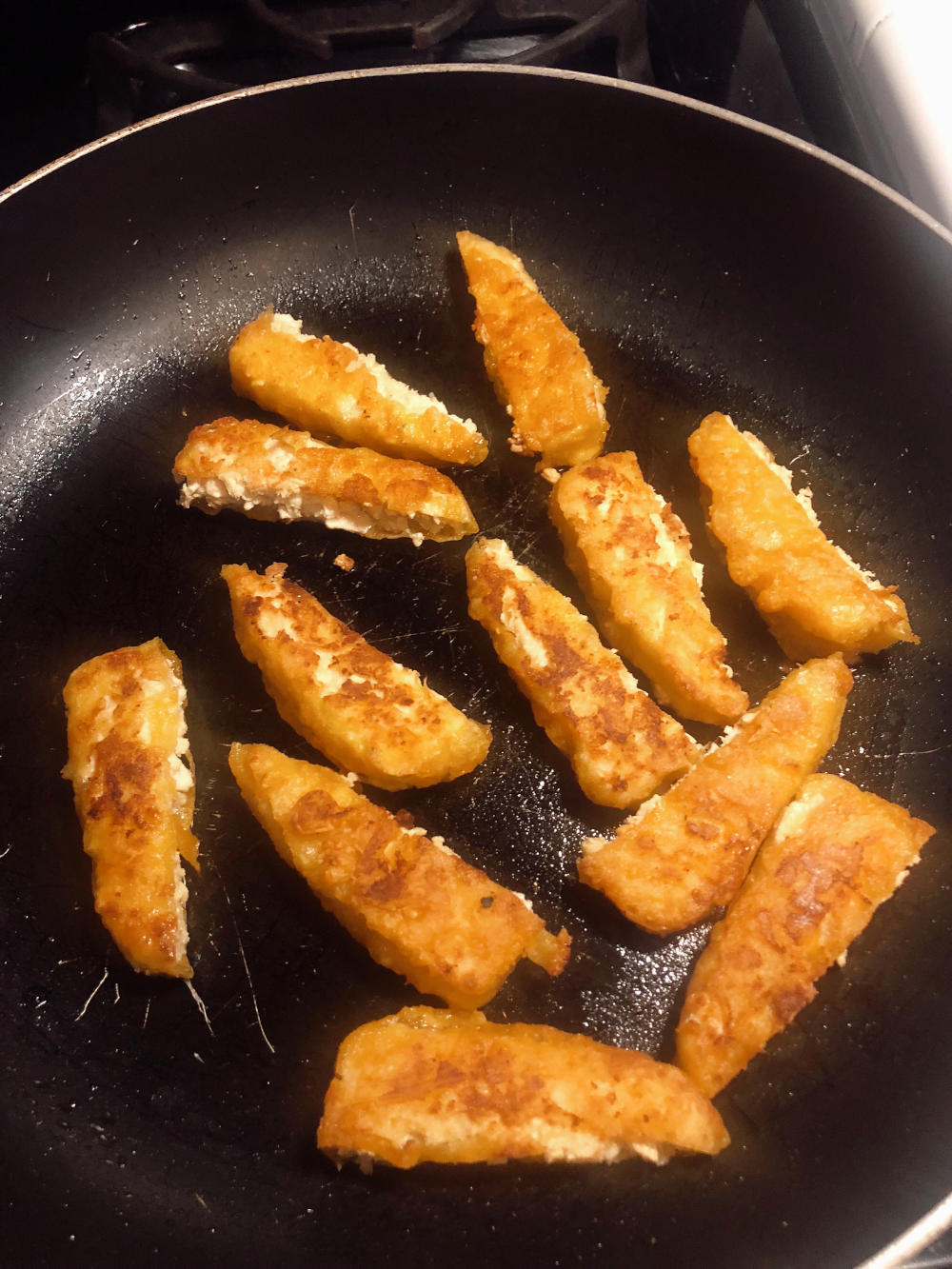 Step 4.
Time to put the tacos together! I like to heat up the tortillas on the open stovetop for a bit first. Then add the half fish filet, a little coleslaw, and top with your sauce!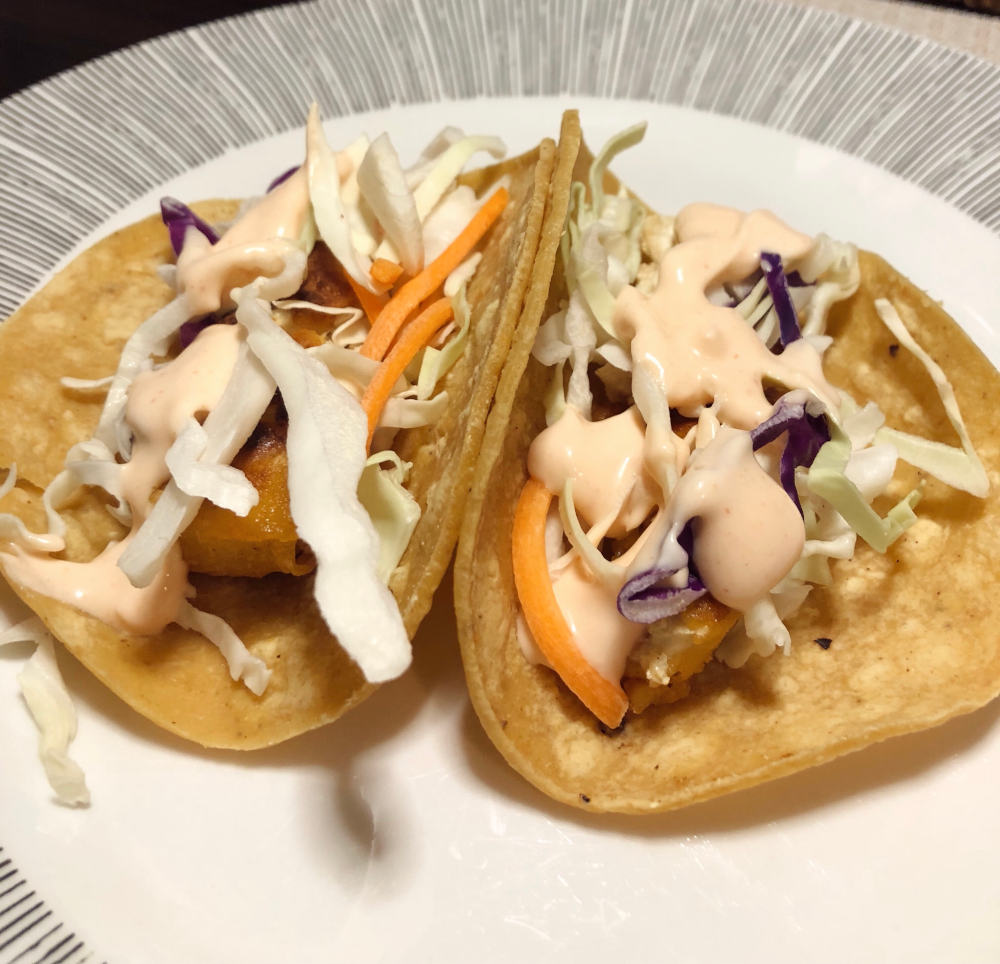 Wrap Up:
Try these tacos this week and skip out on the meat to help save animals just like the ones here at Farm Animal Refuge! Give this recipe a try and share your results with me on instagram by tagging me! @carlye_lavonne_14