Try a vegan Taco-Tuesday this Tuesday with these delicious cauliflower tacos! This was the very first recipe I learned to make myself after going vegan and I used to eat it so many times a week before I finally gained the courage to try our a few more new recipes! For anyone just starting to go vegan or make a conscious effort to eat less meat, I highly recommend you give this recipe a shot. What I love about this recipe is that it can feed a whole family, but if your cooking for just one or two it makes great leftovers for lunch the next day!
Ingredients/ shopping list:
1 head of cauliflower
1 large or two medium sized zucchini
1 can chickpeas or garbanzo beans
1 packet taco seasoning (McCormick Original Taco)
Tortillas
Olive oil 1/4 cup
Salt and pepper
Optional Slaw topping
Vegan mayo (follow your heart)
Slaw mixture
Canned chipotle peppers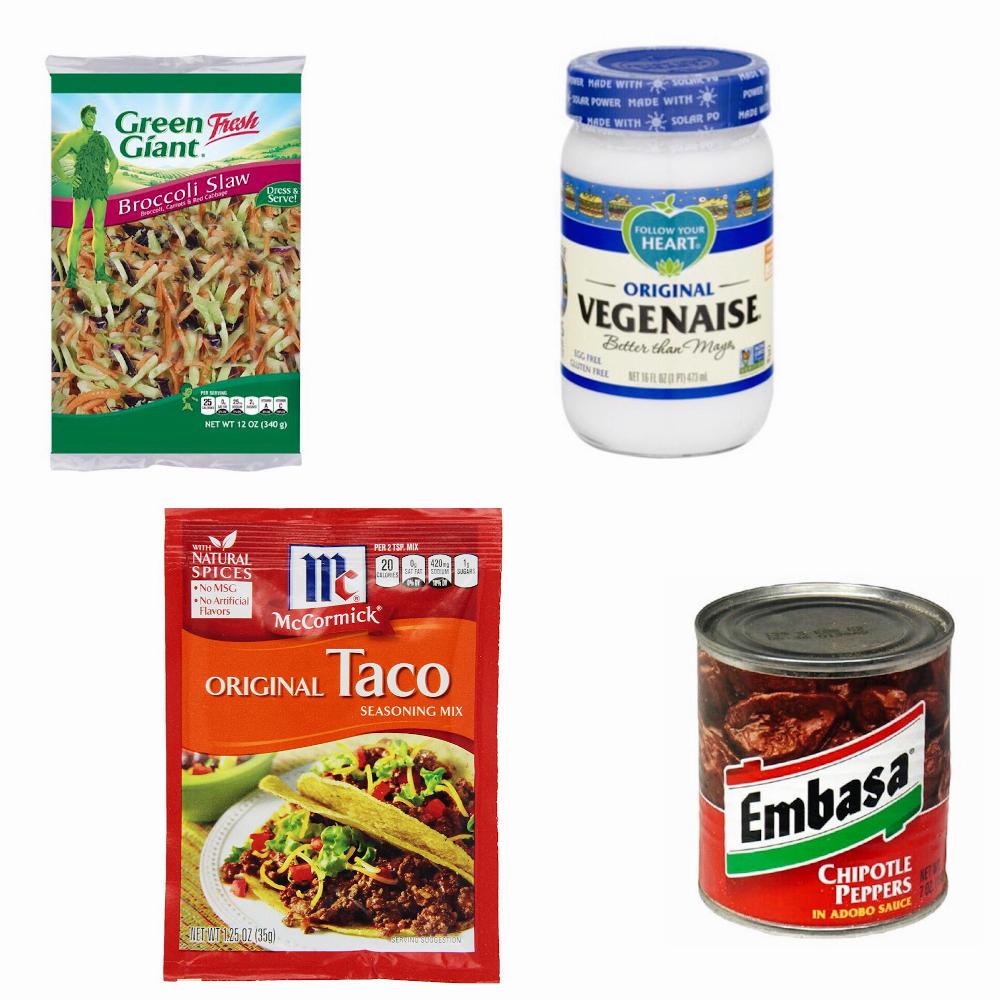 Cooking Instructions:
Chop your veggies, season your veggies, bake your veggies; that's the whole recipe!!
Step 1.
Chop up your cauliflower and zucchini, then drain and rinse your chickpeas. Place all your veggies in a large bowl for mixing.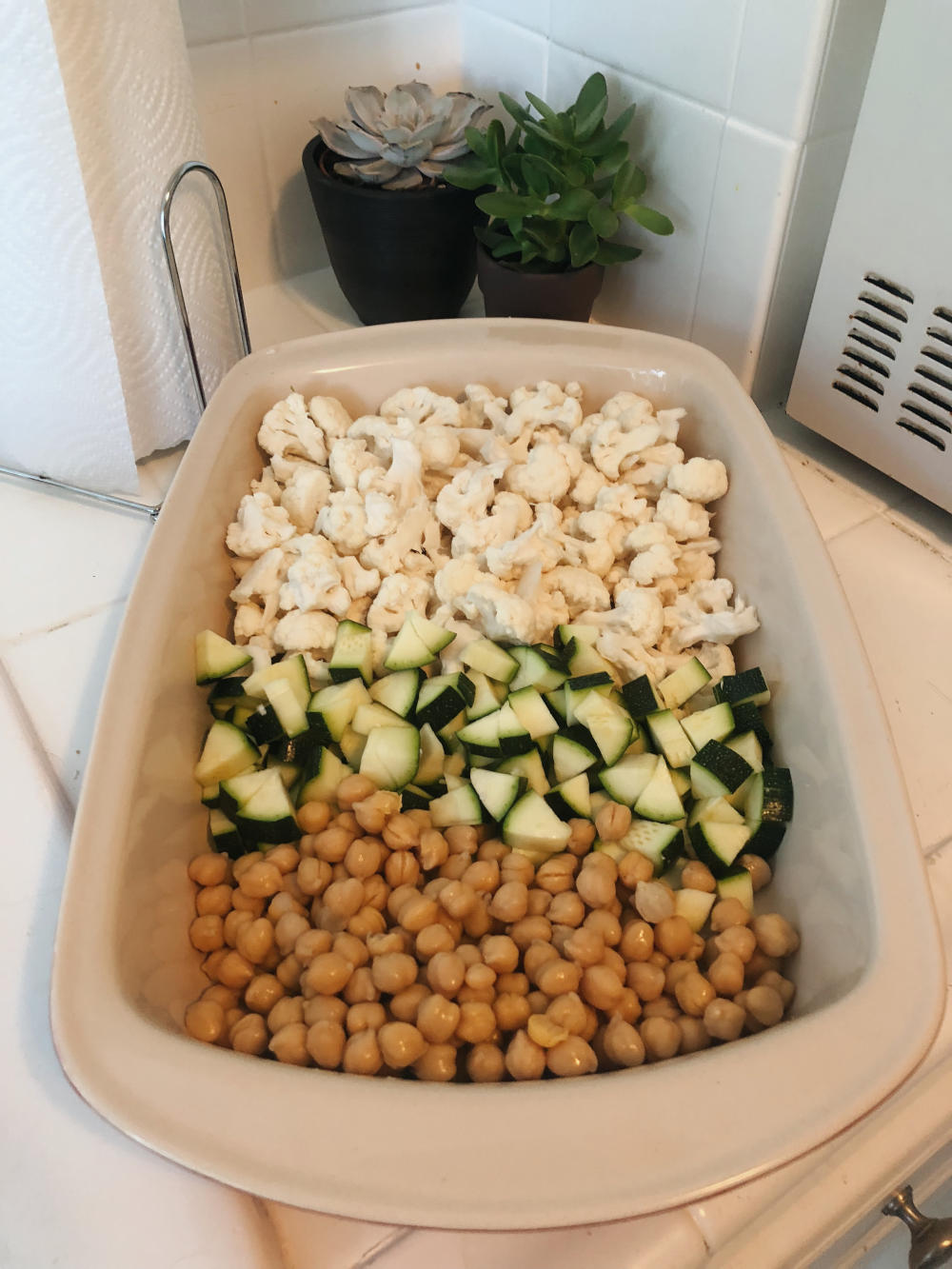 Step 2.
Drizzle you veggies with 1/4 cup olive oil and 1 bag of taco seasoning, season with salt and pepper, and mix until your veggies are evenly covered in the seasoning .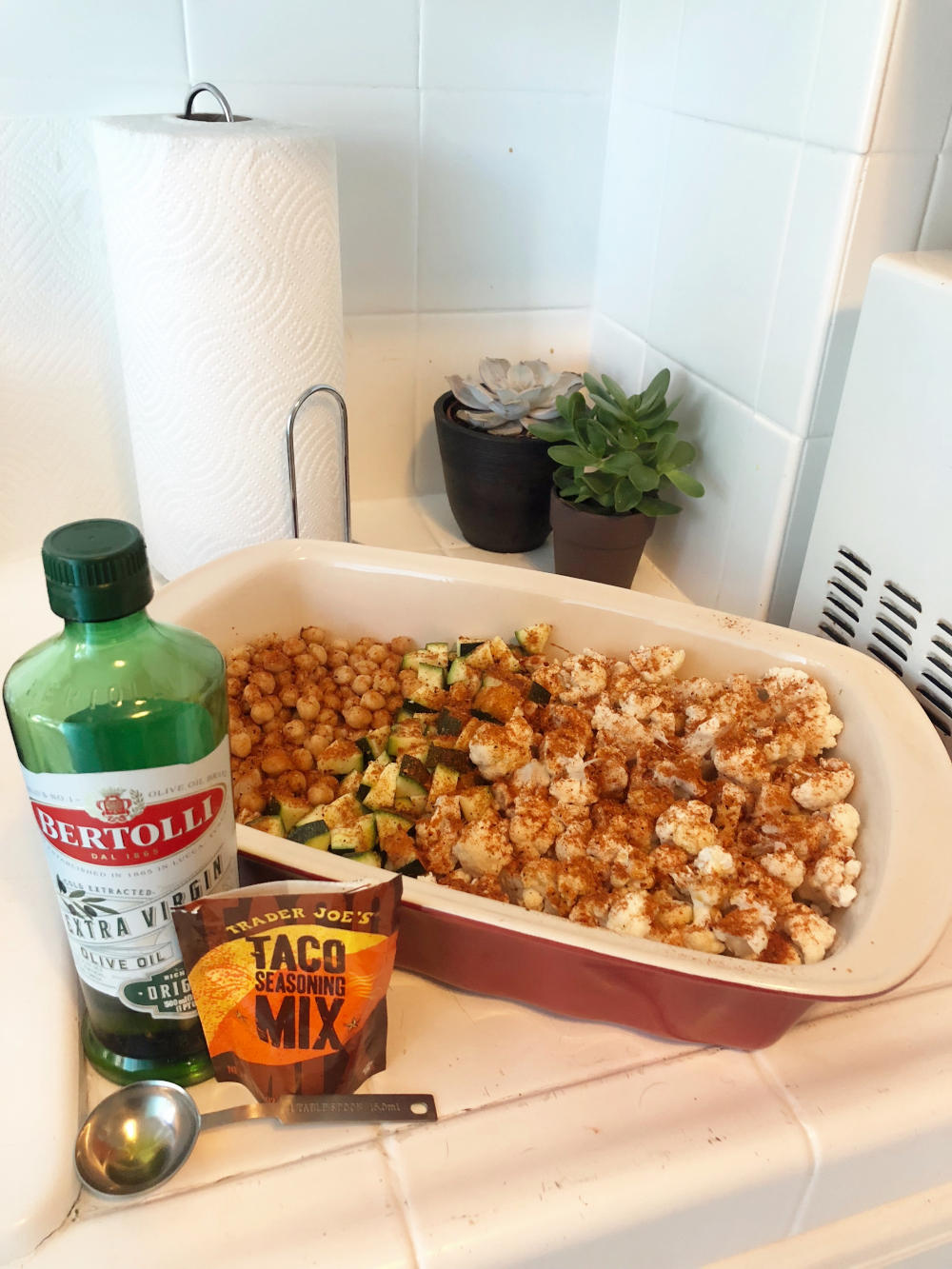 Step 3.
Lay out your coated veggies on a baking sheet and bake on 400 degrees for about 30 – 40 minutes or until your veggies begin to brown.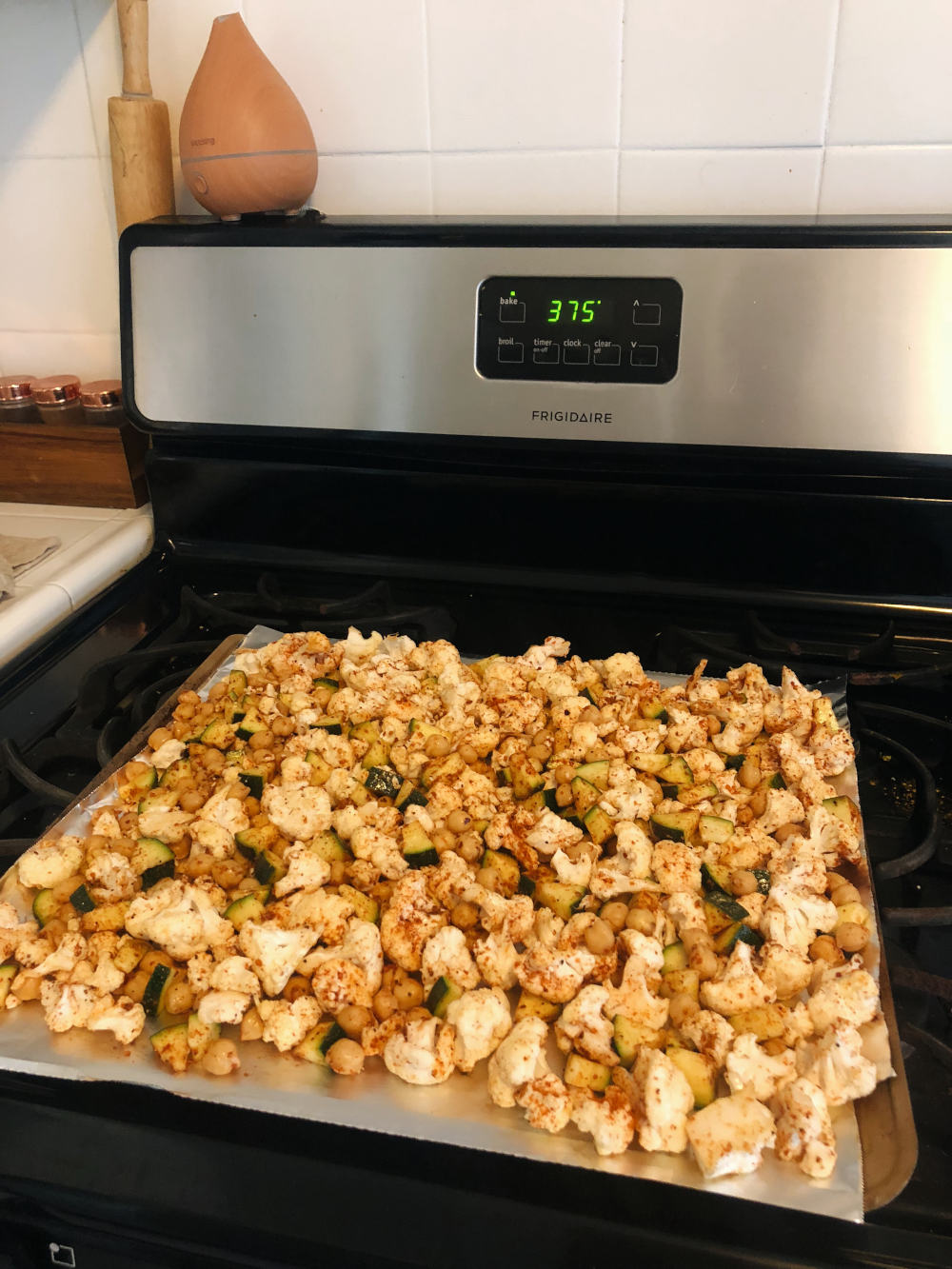 Step 4. (Optional)
Add 1/2 cup vegan mayo, 1 tbs chipotle juice, and slaw mix to a bowl and stir well. This chipotle slaw is a great topper to these tacos but you can also add lettuce, gaucamole, salsa, or whatever you want to top this off!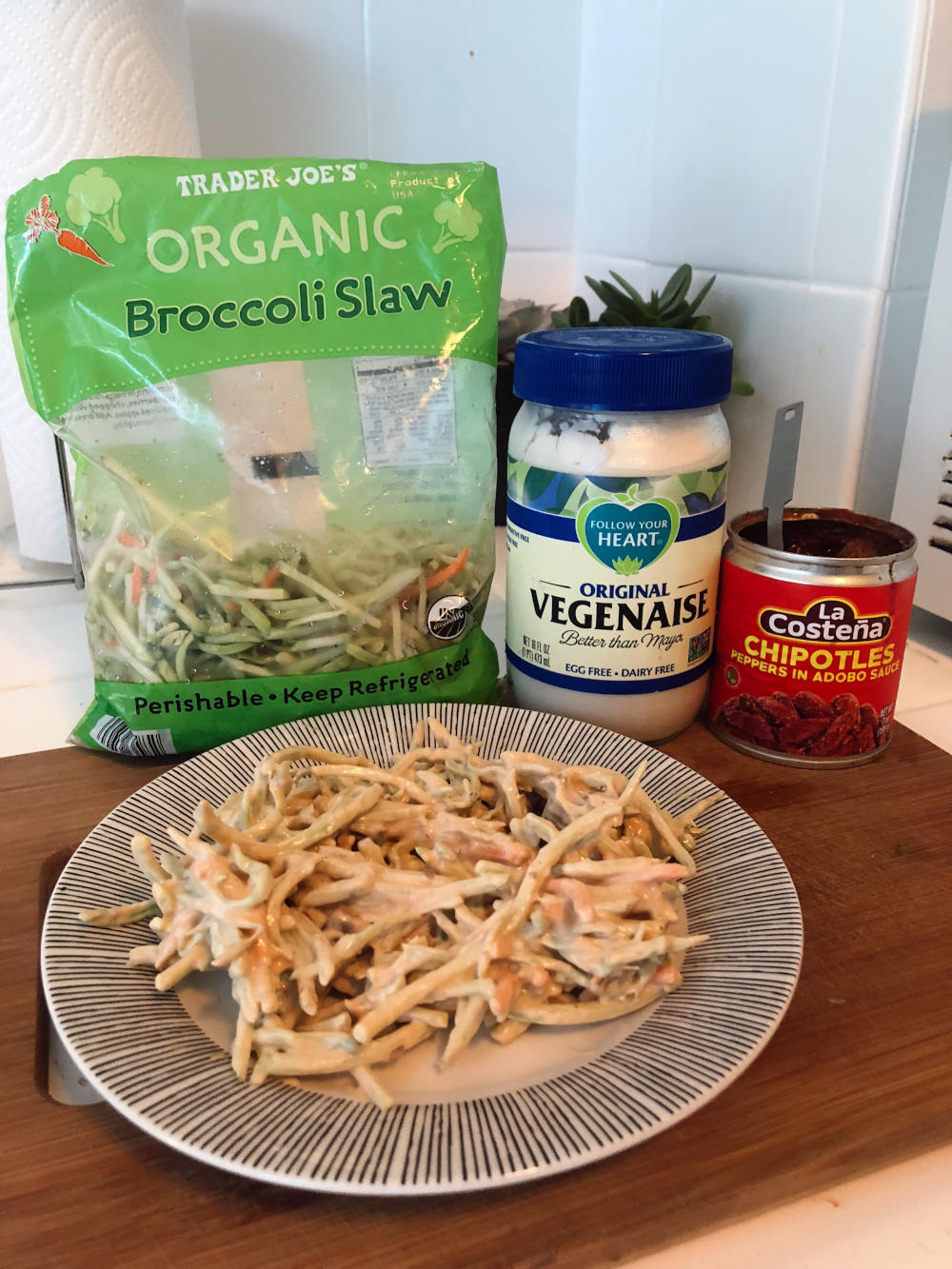 Wrap Up:
I actually used to make this recipe without the chickpeas however I like to add them to get some extra protein in the meal!
Swap the carne for cauliflower this Tuesday and help save the lives of cows just like all the grass puppies here at Farm Animal Refuge!
Give this recipe a try and share your results with me on instagram by tagging me! @carlye_lavonne_14