Description:
I have been wanting to do a stuffed sweet potato recipe for a while now and this savory BBQ vegan chicken center did not disappoint! If you don't want to use a chicken replacement you can also do BBQ chickpeas. Hope you give this recipe a try and enjoy it as much as i did!
Ingredients/ shopping list:
Sweet potato
Gardein strips
BBQ sauce
Canned corn
Canned black beans
Follow your heart vegan ranch ( optional to drizzle on the top )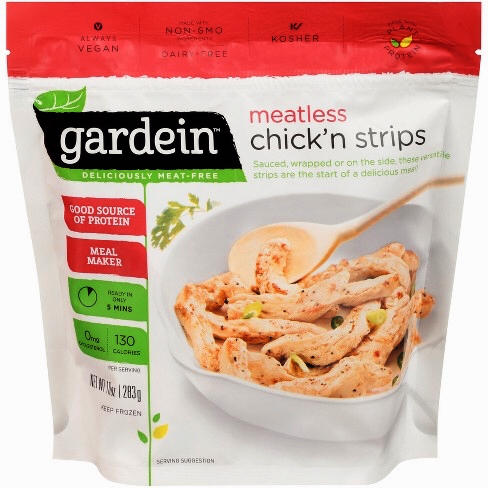 Cooking Instructions:
Step 1.
Preheat oven to 400. Slice sweet potatoes in half, poke holes in back of sweet potatoes and bake for 40 minutes. You can also poke holes, bake, then cut in half if you prefer.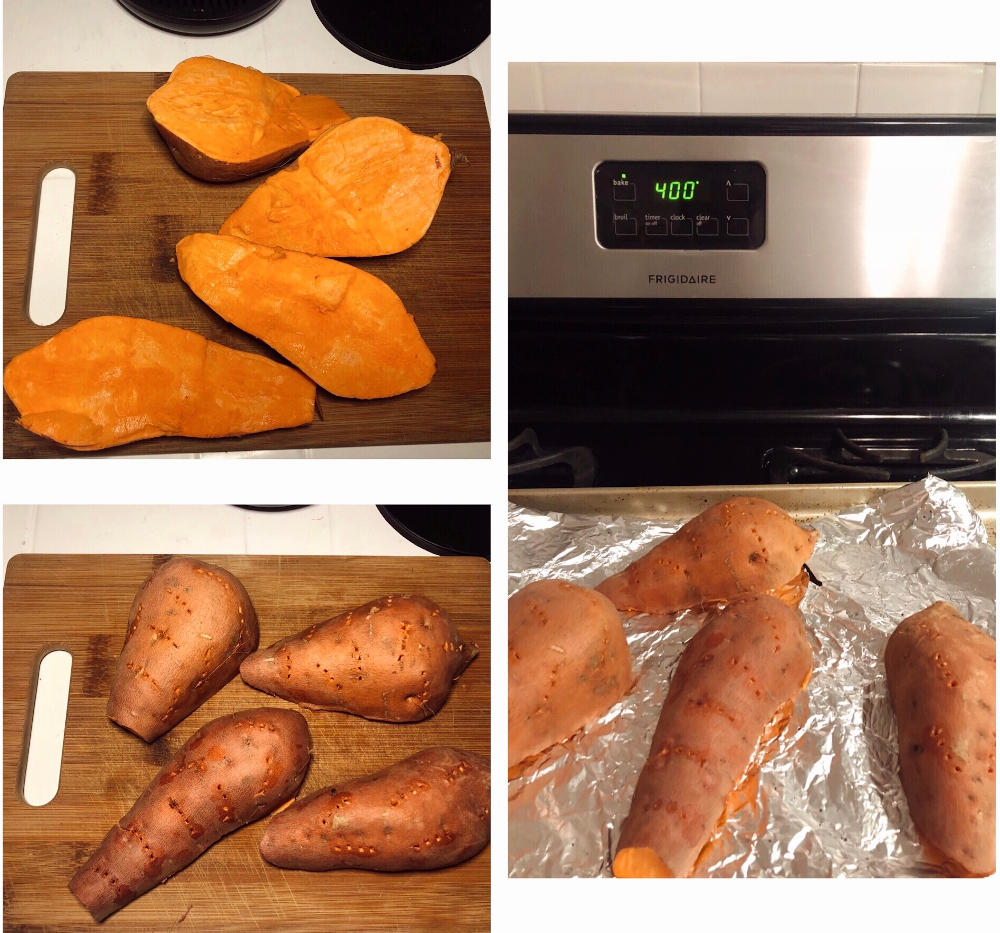 Step 2.
While those are baking. Microwave your gardein strips and sauté in olive oil until browned. Then slice up your strips and add some bbq sauce to the pan.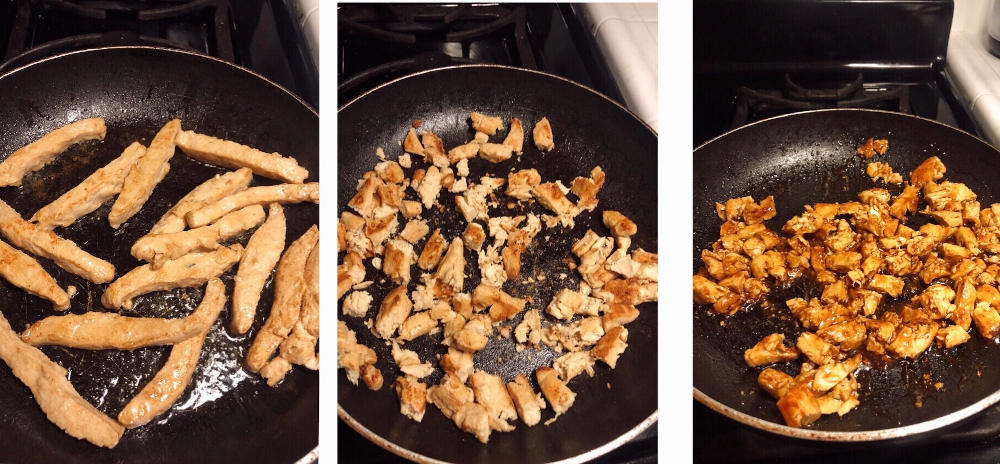 Step 3.
You should still have some time before your potatoes are done so go ahead and drain and rinse your beans and corn.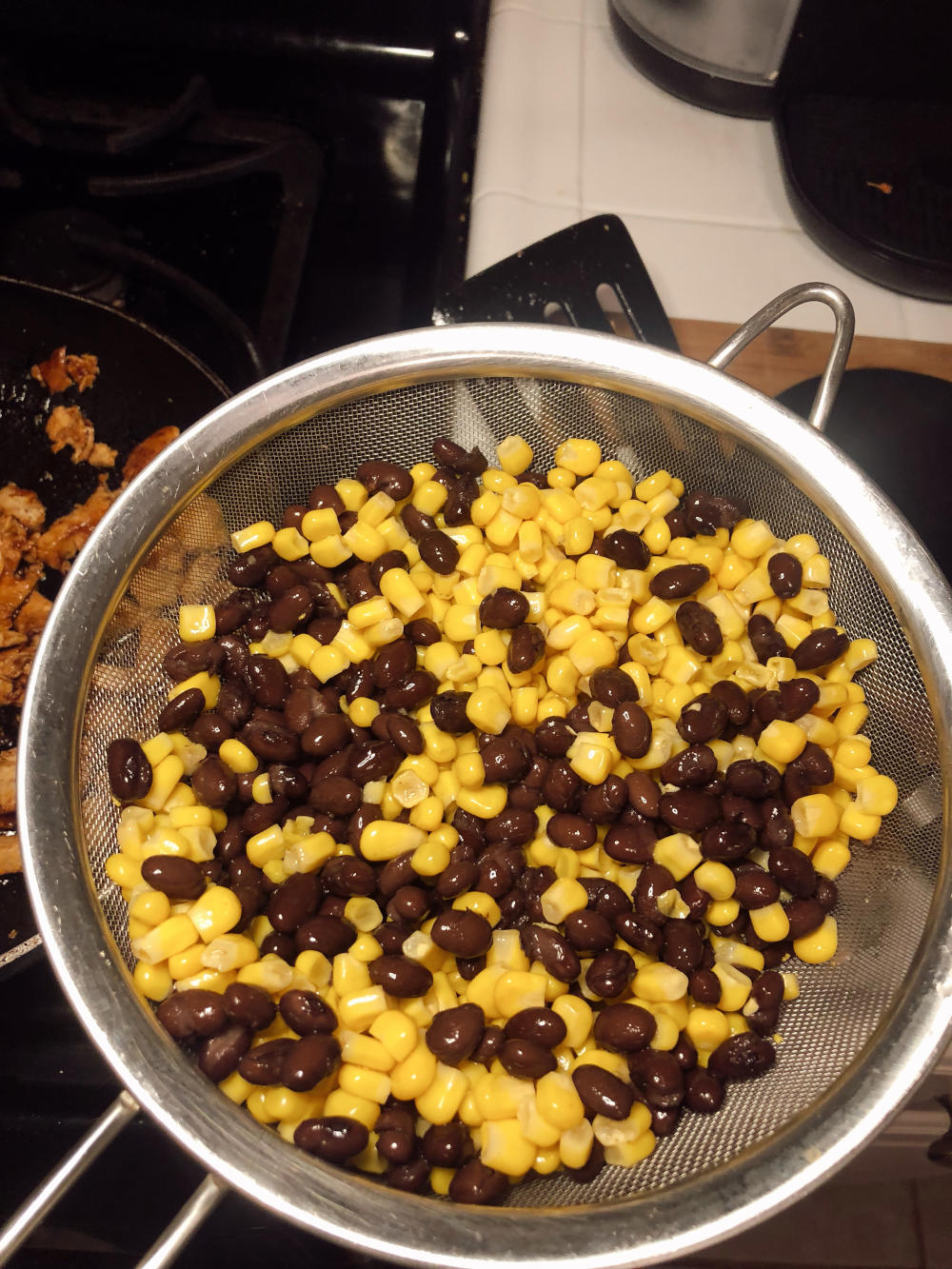 Step 4.
Once your sweet potatoes are done, scoop out about 2/3 of the filling and place in bowl. Mix in your corn, black beans, and corn and stir.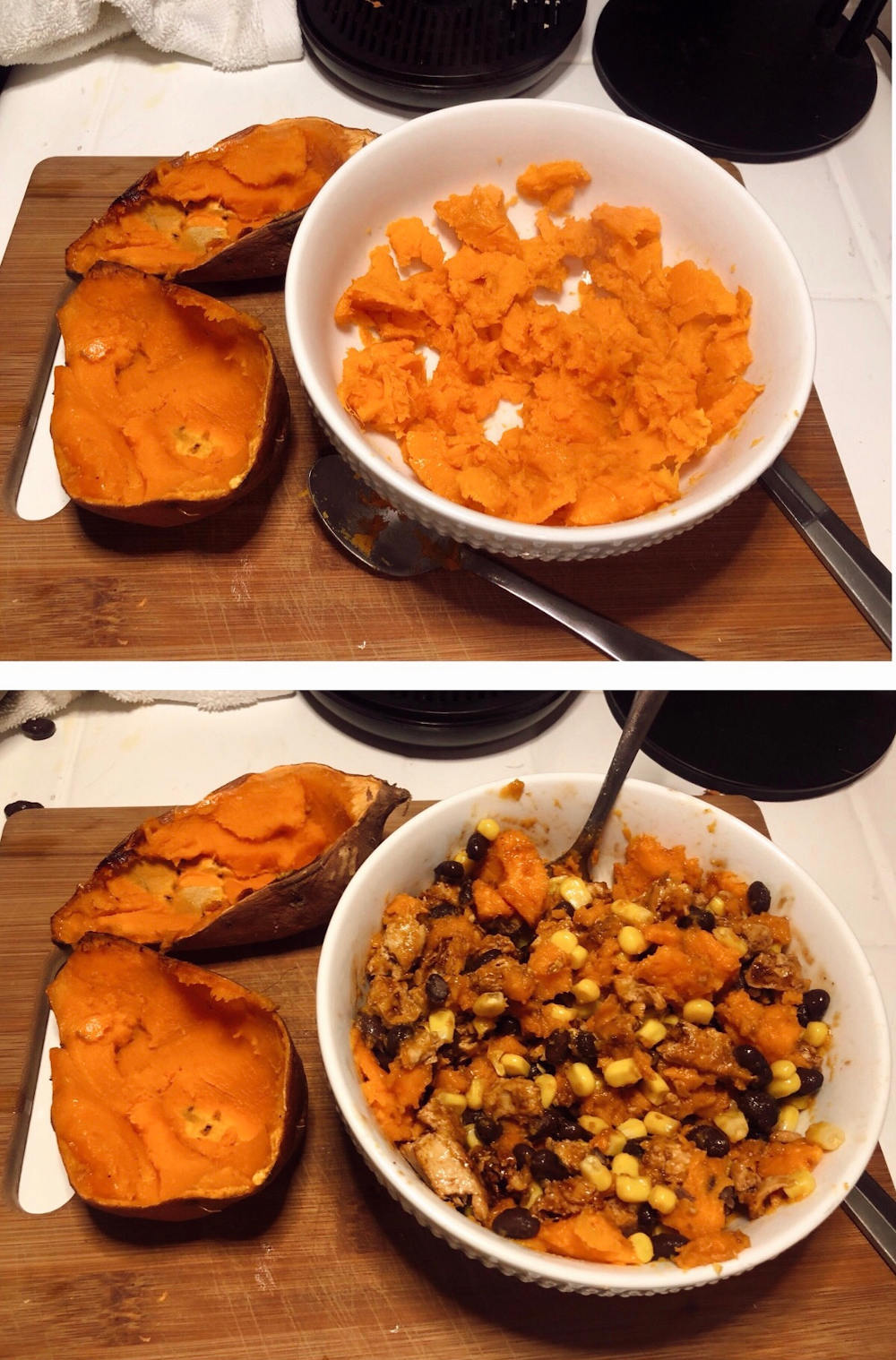 Step 5.
Finally place your mixture into the sweet potatoes and top with ranch if you want!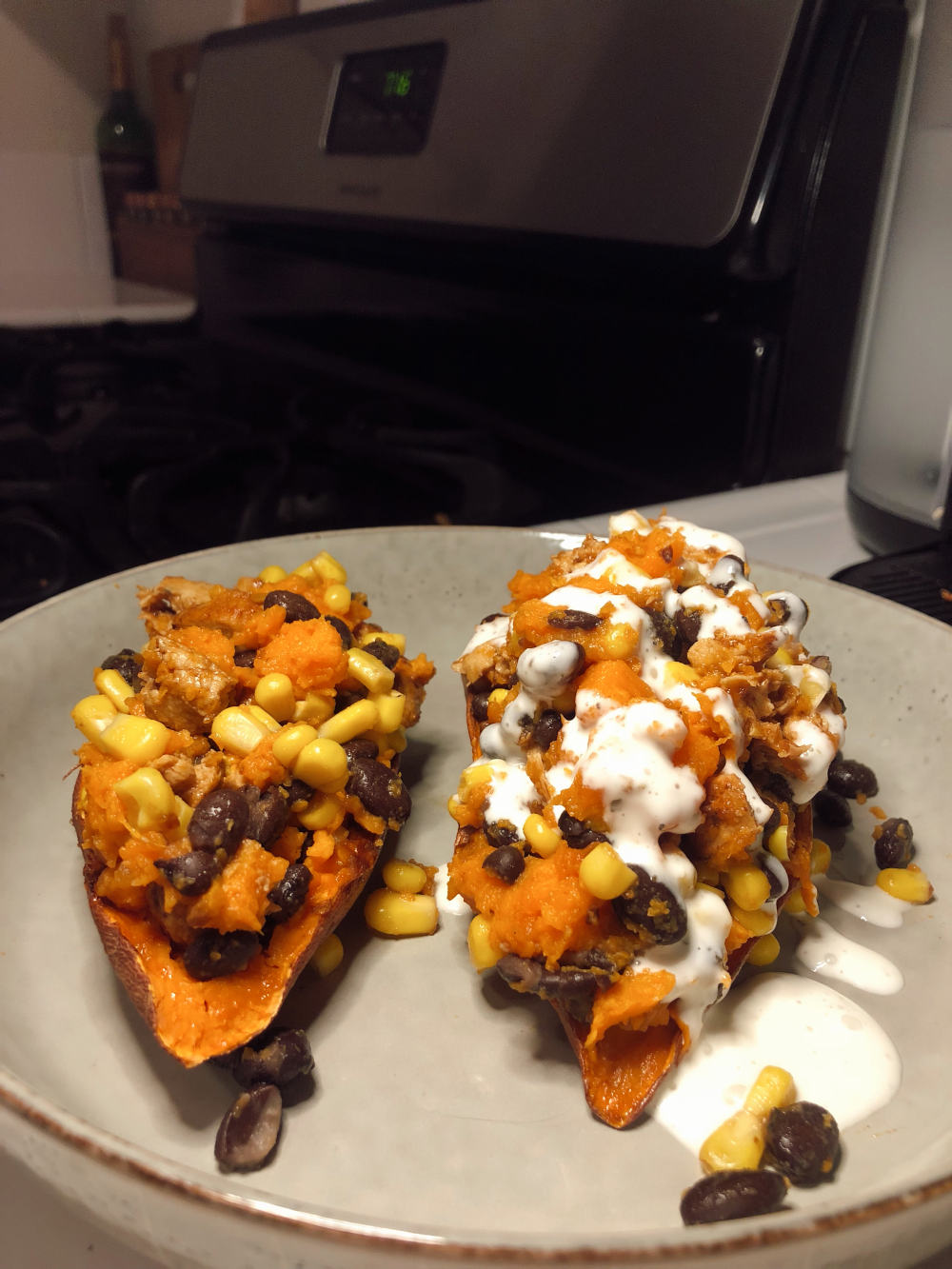 Wrap Up:
Try this dinner and help to save animals just like the chickens that get to live out their lives here at FAR! Share your recipes with me on Instagram if you try them out! @carlye_lavonne_14