I have tried countless vegan alfredo sauces before with a cashew base or a cauliflower base and let me tell you, you will never find one this good!! The secret ingredient here is silken tofu, it makes the sauce so creamy and delicious! You also do not need to worry about your food processor not doing a good enough job breaking down the cauliflower or cashews. Even if you are not a gnocchi fan you can air this alfredo sauce with any of your favorite pasta noodles and whatever veggies you want!
Ingredients/ shopping list:
1 pack of potato gnocchi
1 bad gardein crispy tenders
1 head broccoli
1 pack follow your heart vegan parmesan (optional)
For the alfredo sauce:
One 12 oz pack of silken tofu
cup nutritional yeast
1.5 tsp onion powder
1 tsp garlic powder
1/4 tsp chipotle powder (optional)
2 tsp dijon mustard
1 tsp salt
1/2 cup non- diary milk (I used oat milk)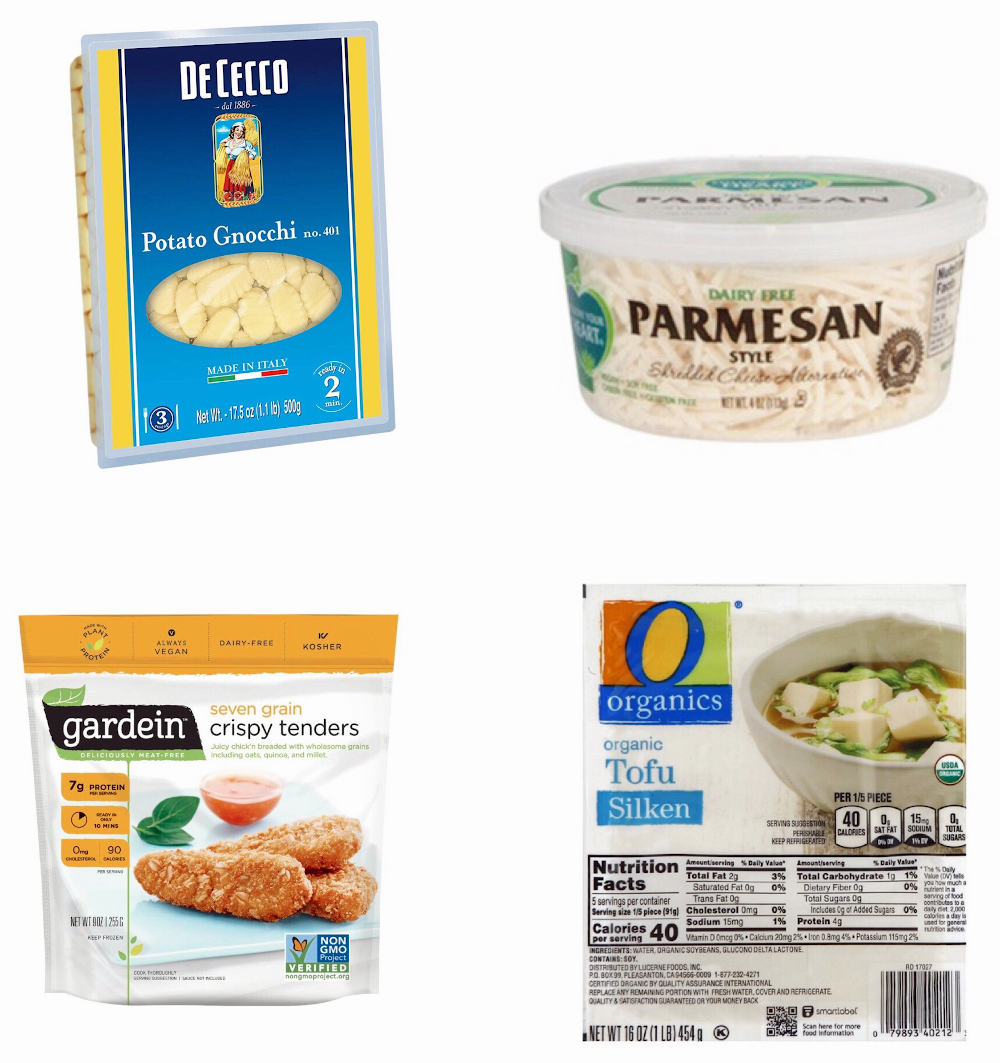 Cooking Instructions:
Step 1.
Lets start with the alfredo sauce. Add your tofu, nutritional yeast, seasoning powders, mustard, and milk to food processor and blend. Yes, that it is literally the extent of the sauce recipe and it tastes like you spent hours on it!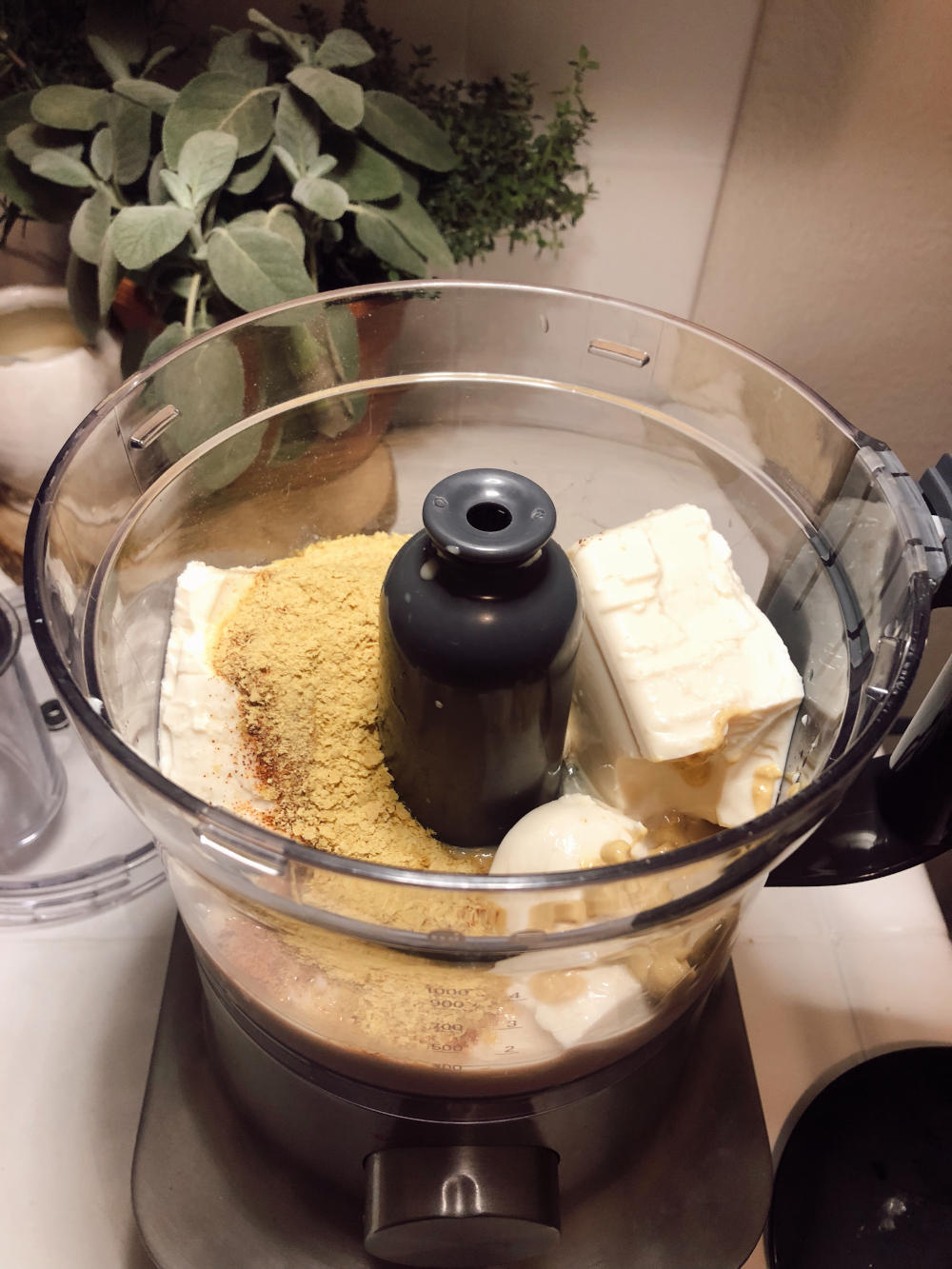 Step 2.
Next we are going to bake our Gardein strips! Per instructions bake at 430 for 16-20 minutes, I went for 20 to make them extra crispy. Flip the tenders half way through.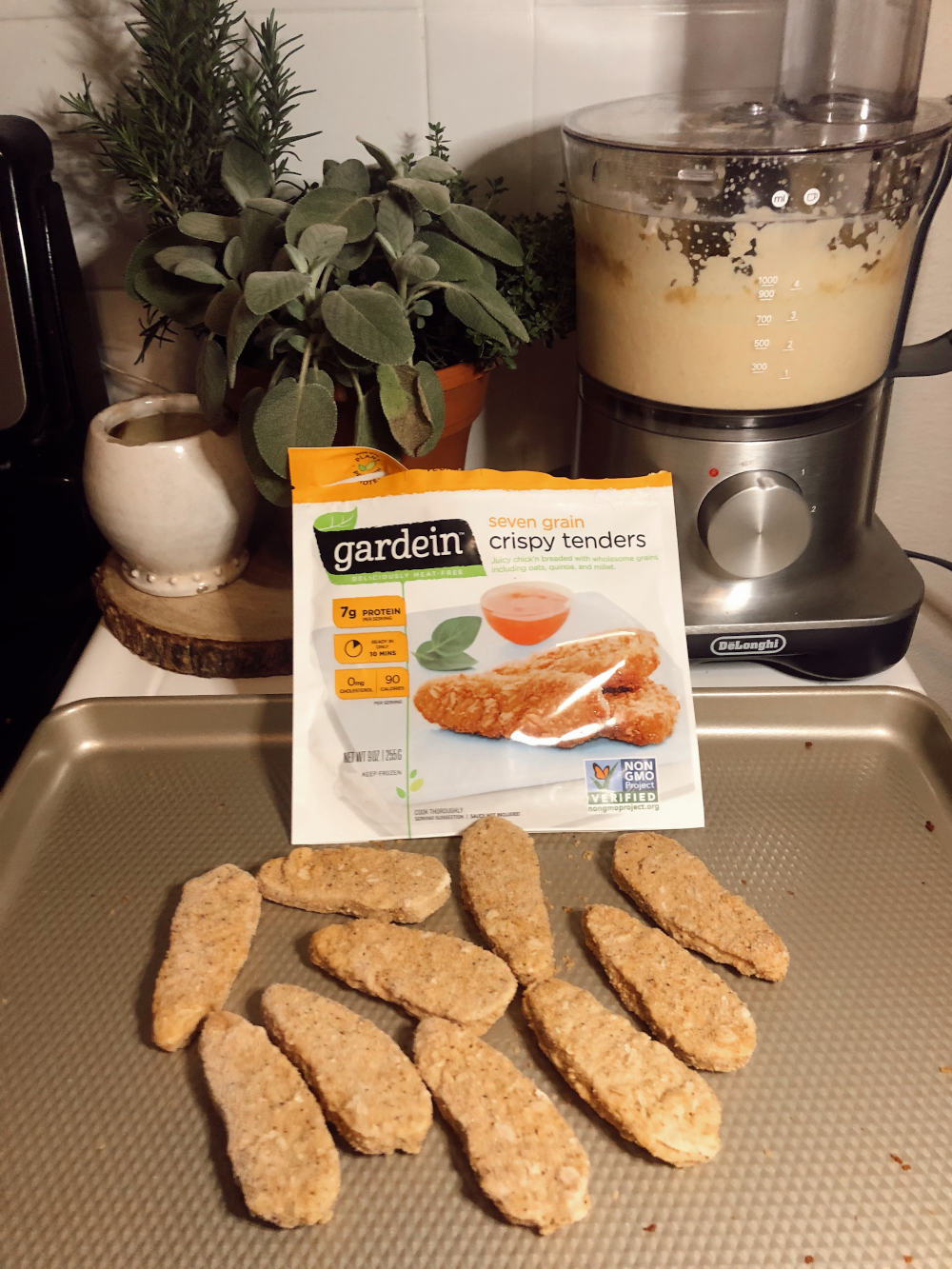 Step 3.
While those are baking we are going to prepare the gnocchi and broccoli. The gnocchi just needs to be boiled for a few minutes until they float. The broccoli I just cooed in a skillet with a little olive oil to soften, if you like your broccoli softer you can boil it.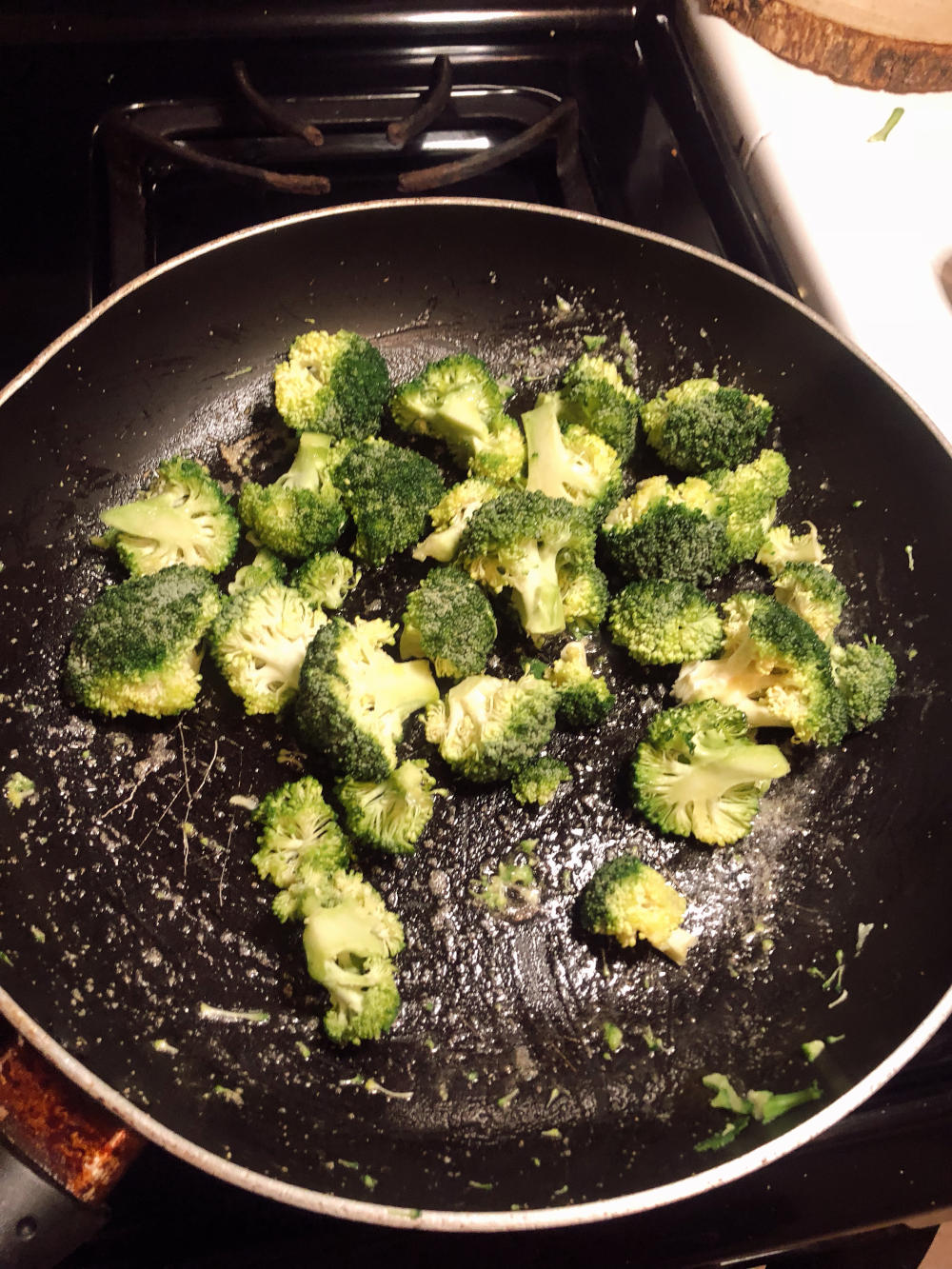 Step 4.
Once your Gardein strips are out of the oven, chop them up and combine them with your broccoli and gnocchi in a baking pan or casserole dish. Add the amount of alfredo of your choosing depending on how saucey you want your dish! I saved a bit of the alfredo to add after baking as the sauce harded a bit in the oven and i wanted to to be served creamy. Bake on 400 for about 15-20 minutes and enjoy!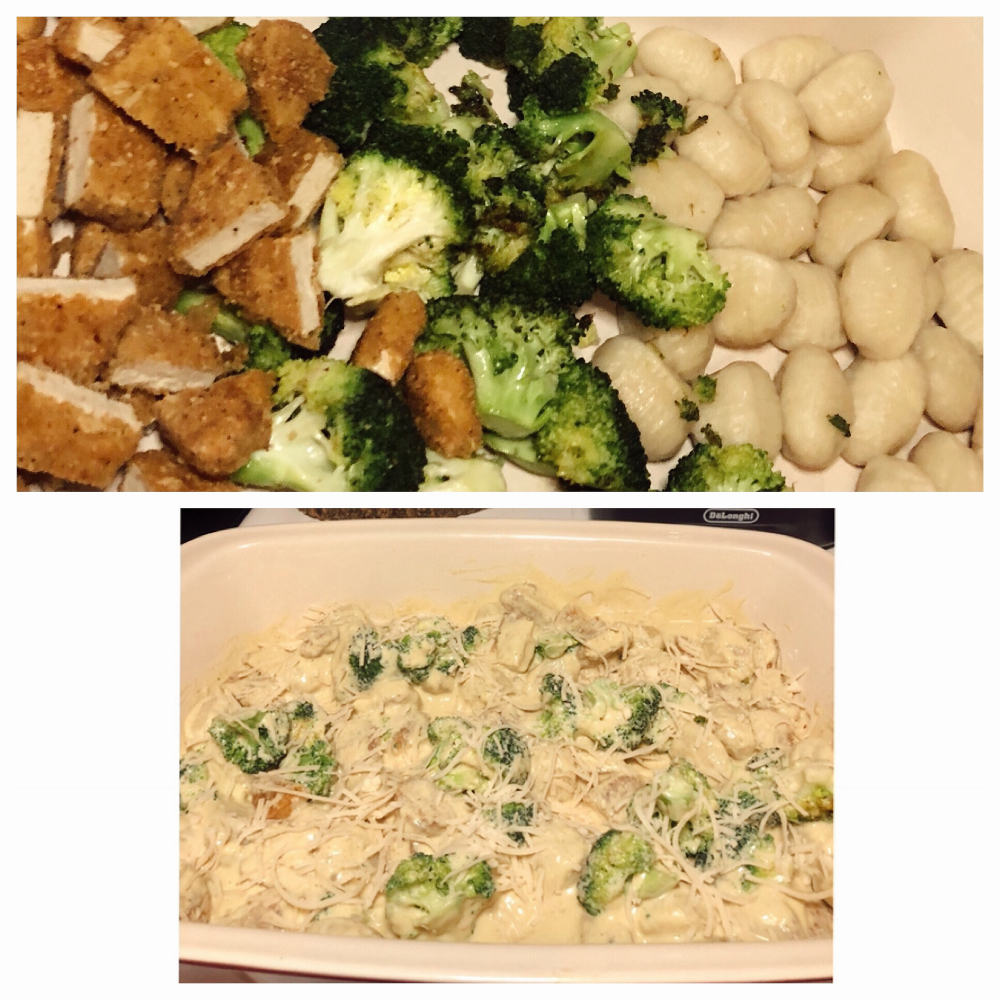 Wrap Up:
Swap our this vegan alfredo for a store bought option with milk and help to save the lives of darm cows just like our precious Gracie here at FAR! Share your recipes with me on Instagram if you try them out! @carlye_lavonne_14