Say hello to your new favorite veggie sandwich! A good vegetable sandwich is one of my favorite lunches to have during work and this sweet potato sandwich is perfect for fall when you want something a little warmer and more comfort food-ish. I made the sweet potato and hummus at home and then brought all the ingredients to work to put together fresh in the break room each day. You can also just use store bought hummus if you want to make it easier! This recipe will provide enough for lunch all week.
Ingredients/ shopping list:
3 large sweet potatoes
1 loaf of bread (I use Dave's Killer whole grain and seed)
Spinach or spring salad mix
2-3 large avocados
1 pack garlic hummus
Optional: 1 pack Chipotle Bitchin Sauce or your favorite vegan sauce for dipping (you can use follow your heart ranch or just eat plain)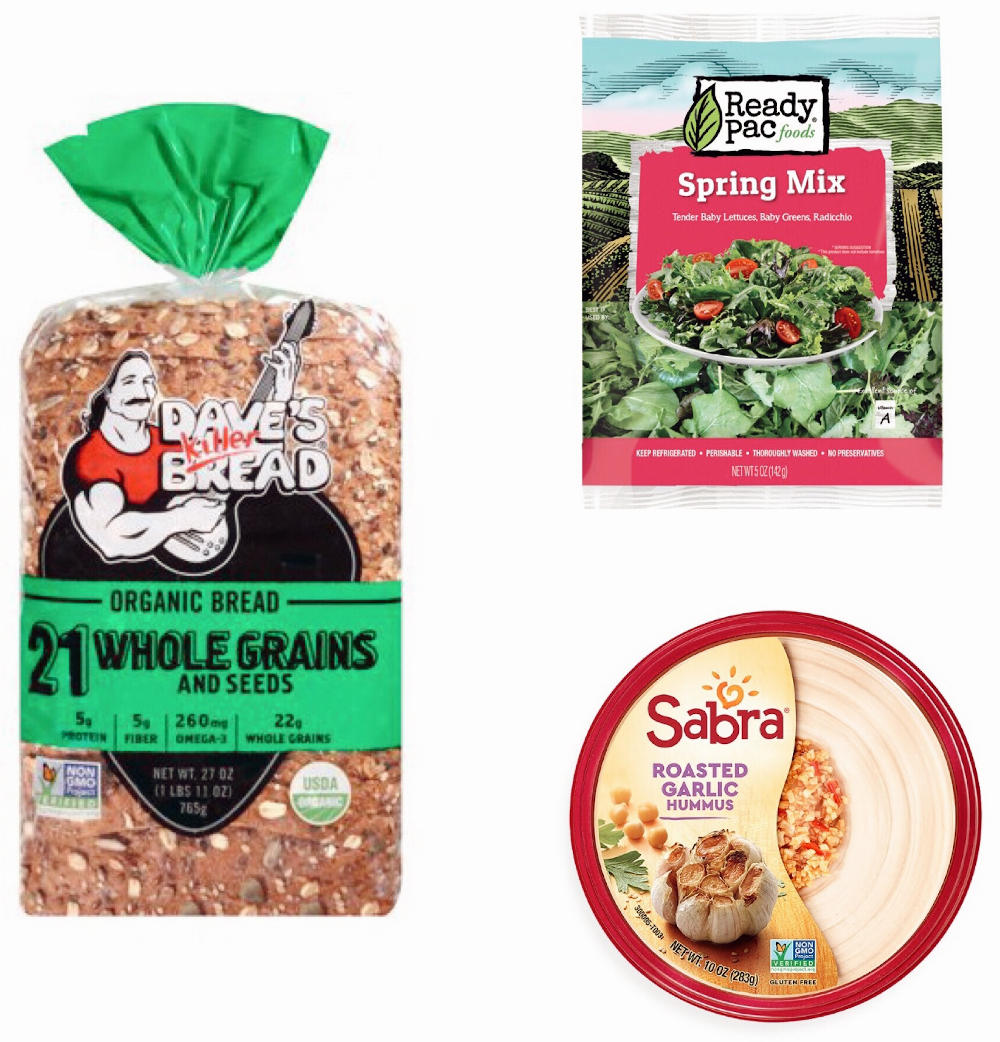 Cooking Instructions:
Step 1.
Peel your sweet potatoes and chop into thin rectangle or square pieces. Place on baking sheet, brush with olive oil, and season with salt and pepper. Bake these at 400 for 10 minutes, flip your sweet potato pieces, and then cook for another 10 minutes.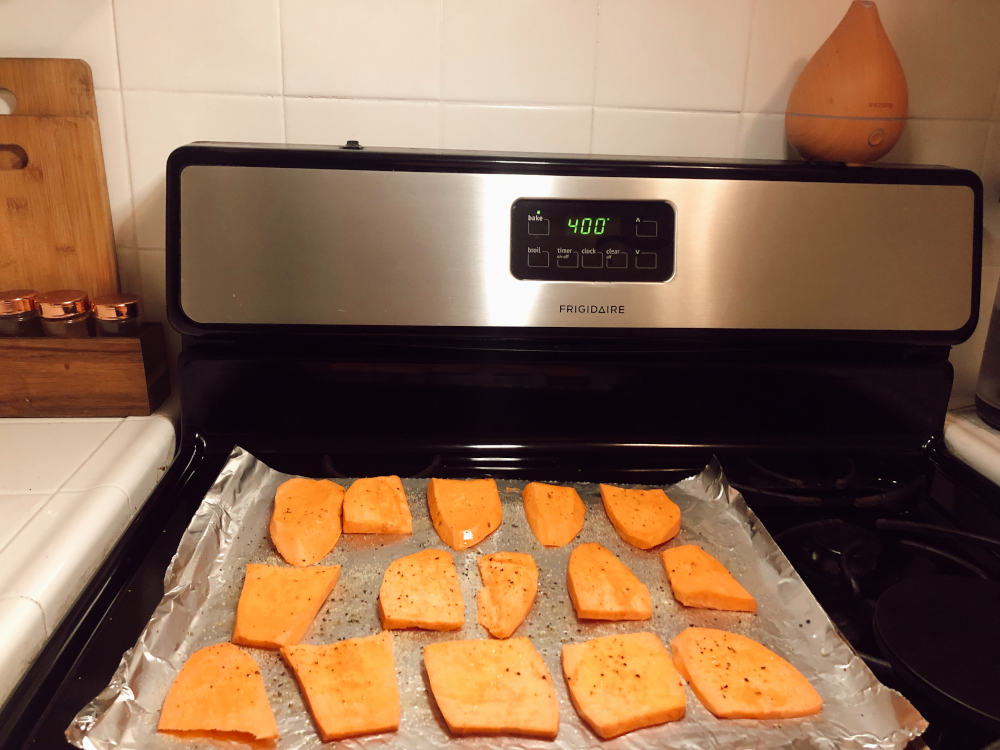 Step 2.
Gather your topping to bring with you on the go! Bread of your choosing, avocado, spinach/ greens, and garlic hummus.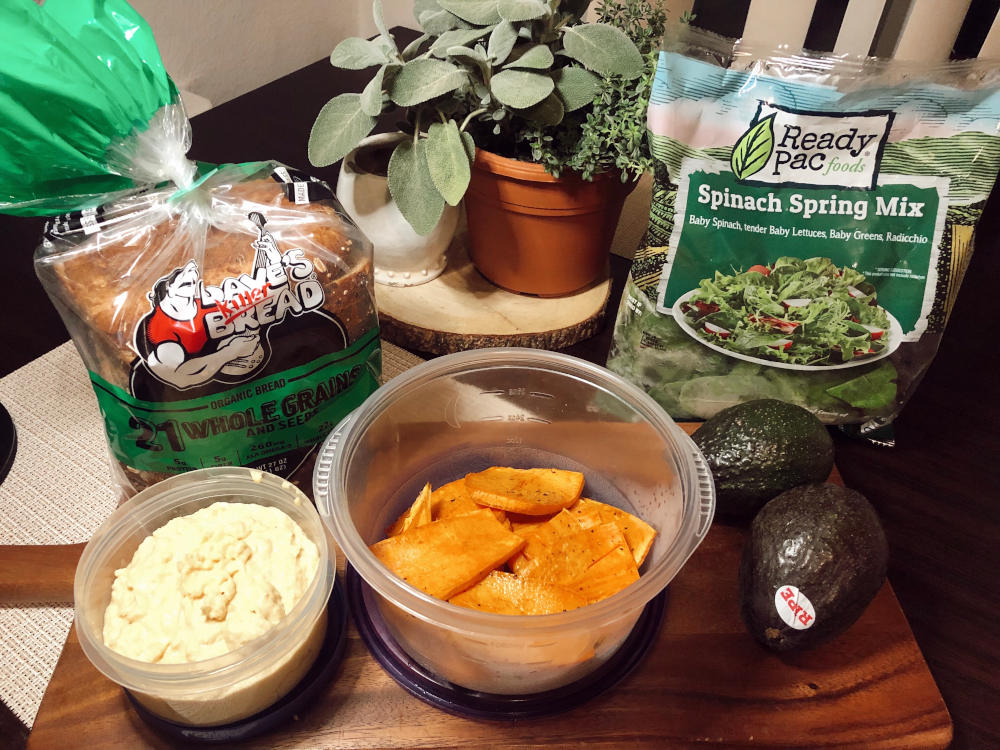 Step 3.
Now lets assemble the sandwich! Start by toasting your bread, add hummus to one side, add 2-4 pieces of sweet potato depending on the size of your pieces, add your greens, and finish by add avocado slices to the top layer.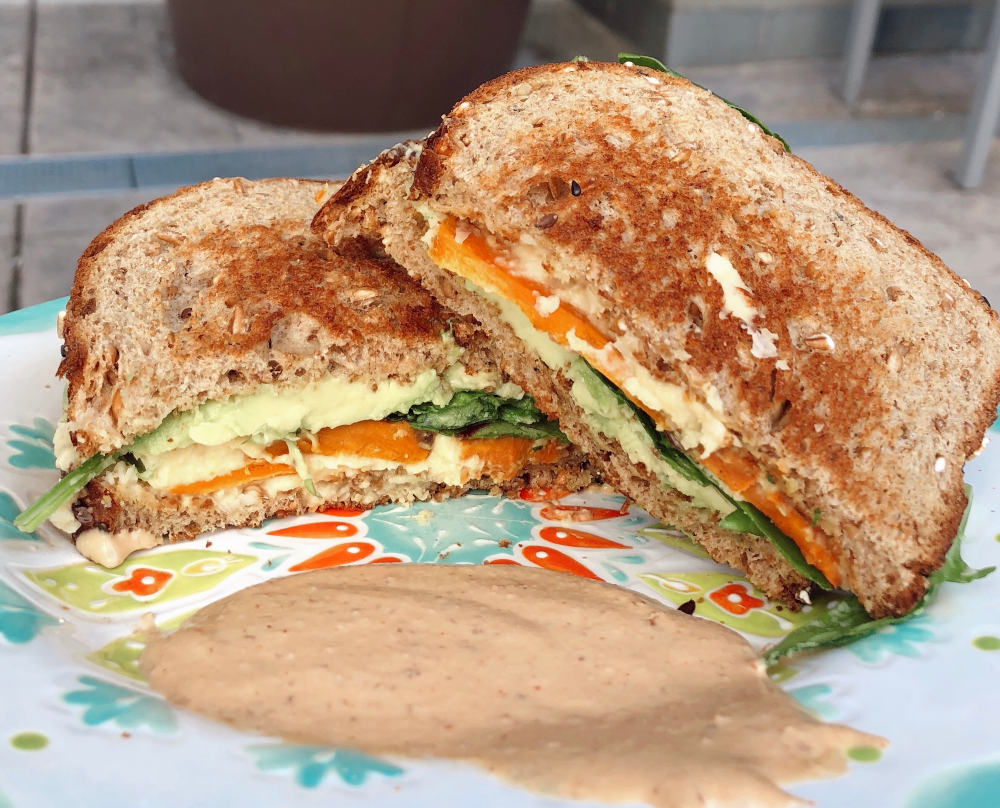 Step 4.
Enjoy this delicious and filling sandwich on the go or at work! I paired mine with the Chipotle flavor Bitchin Sauce and it was amazing, however not everywhere sells this, you can substitute your favorite sauce or just enjoy plain!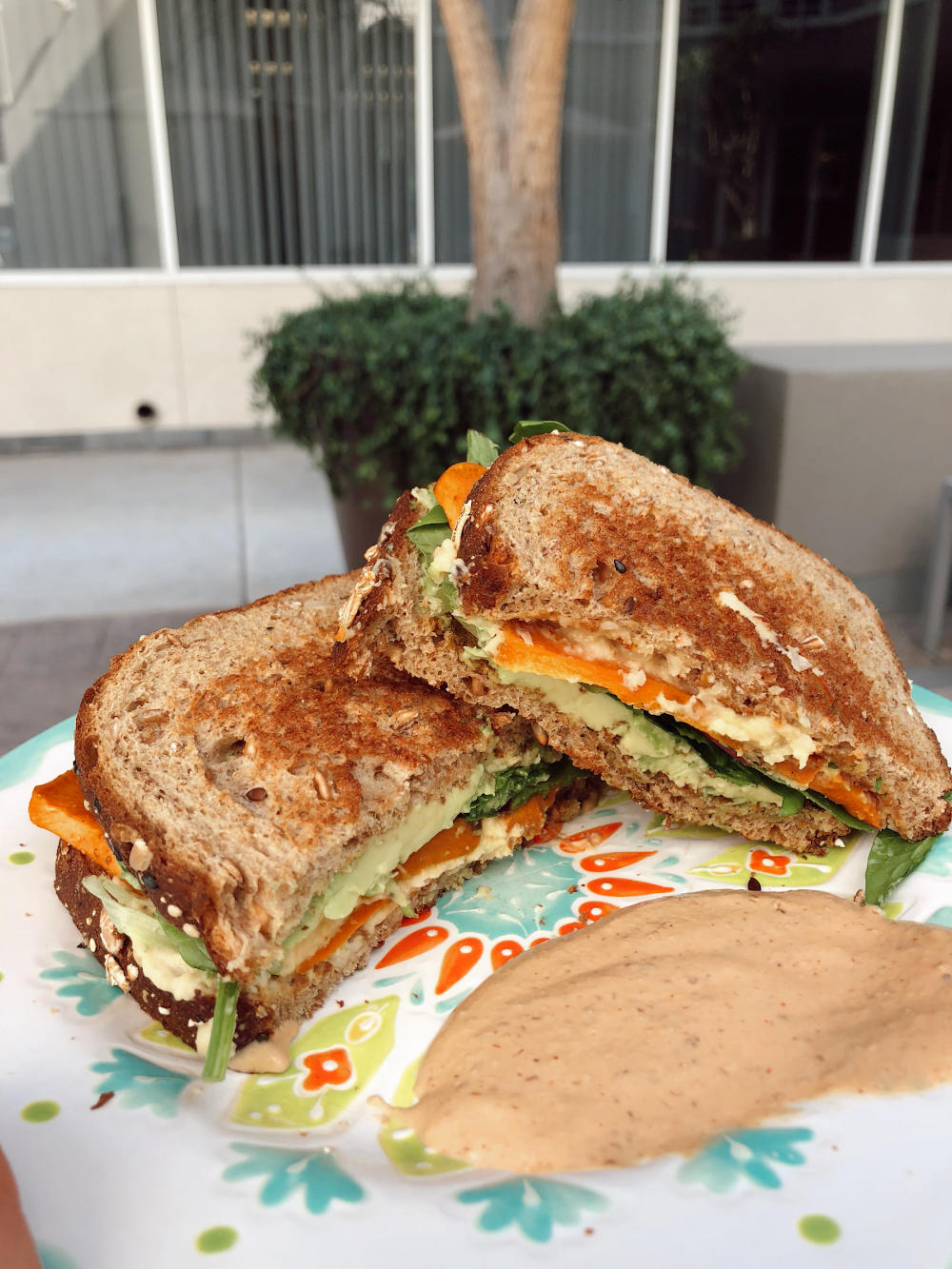 Wrap Up:
Swap our a "BLT" for this "HASS" and help save the lives of pigs just like the smart and loving babies here at FAR! Share your recipes with me on Instagram if you try them out! @carlye_lavonne_14