Did someone say comfort food? This recipe was partly inspired by Thanksliving coming up and also partly inspired by my childhood addiction to KFC mashed potato bowls! If you are cooking for one this holiday this might be a yummy option for you, it also works great for regular dinners as well on these colder fall nights. Hope you guys enjoy as much as I did!
Ingredients/ shopping list:
4-5 potatoes (I used red but russet works well too)
1 pack brussel sprouts
1 can sweet corn
1 pack extra firm tofu
Non diary milk, about 1.5 cup in total
bread crumbs
4 tbs vegan butter
3/4 cups flour
1/2 cup corn starch
1 or 2 packs of brown gravy mix ( I used whole foods vegetarian brown gravy but another option is Campbells canned mushroom gravy or simply organic brown gravy)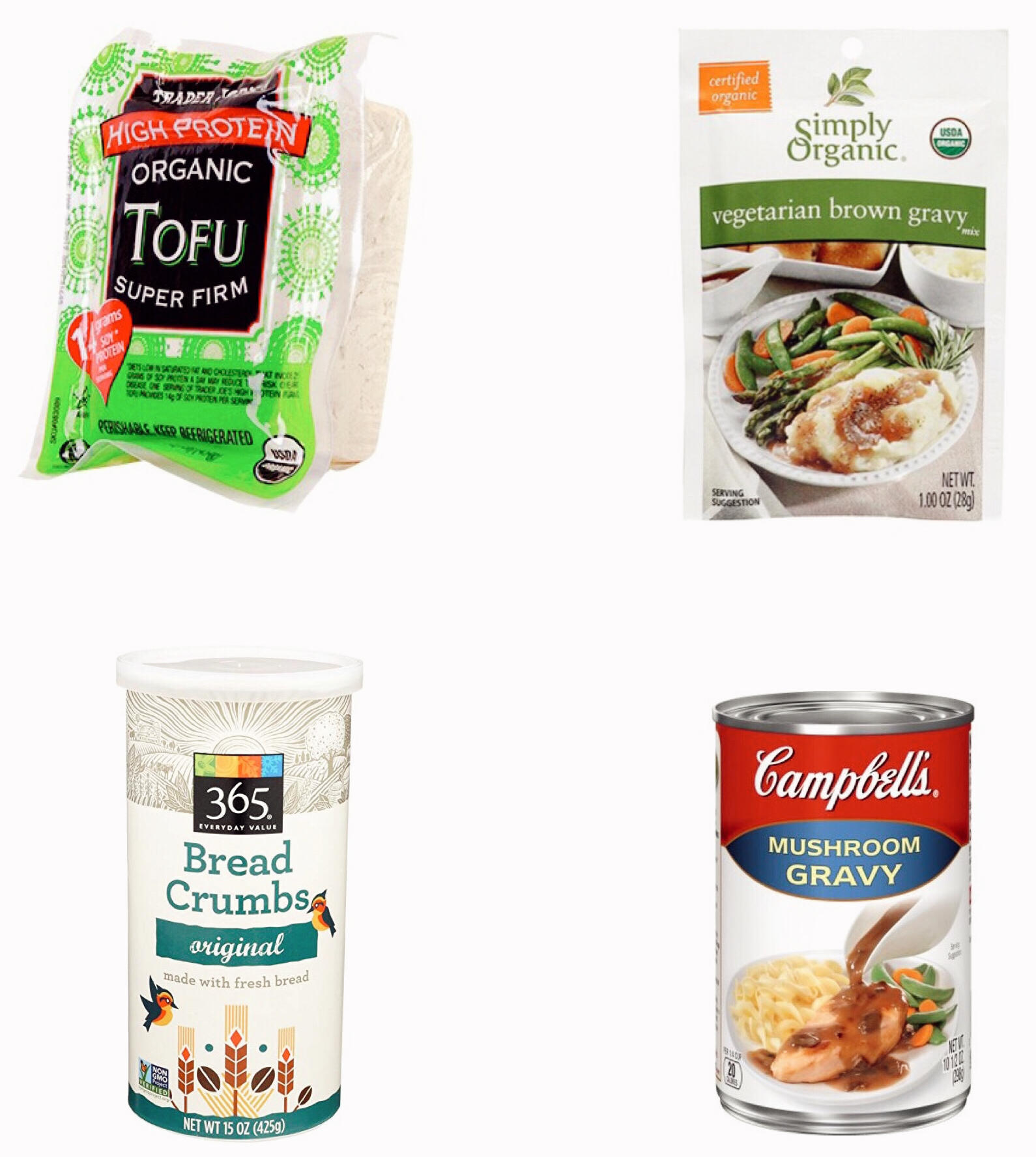 Cooking Instructions:
Step 1.
Start by boiling your potatoes in a large pot with water until they are soft. Before boiling I used a fork to poke holes allowing them to cook in the middle more quickly. You will also want to preheat your oven to 375 for the next step.
Step 2.
Next we are going to bake our tofu and brussel sprouts. For the brussels just chop into halves and place on baking sheet with a little olive oil, salt, and pepper. Now for the tofu. In a large bowl mix 3/4 cups flour and 1/2 cup corn starch, add in 1 cup of non diary milk and whisky until it becomes a smooth batter. Chop up your tofu into squares and prepare a medium sized bowl with breadcrumbs. Dip each piece of tofu in the batter then in the breadcrumbs, and place on baking sheet. Bake the veggies and tofu on 375 for 25 minutes, flip your tofu and brussel half way through to brown on both sides.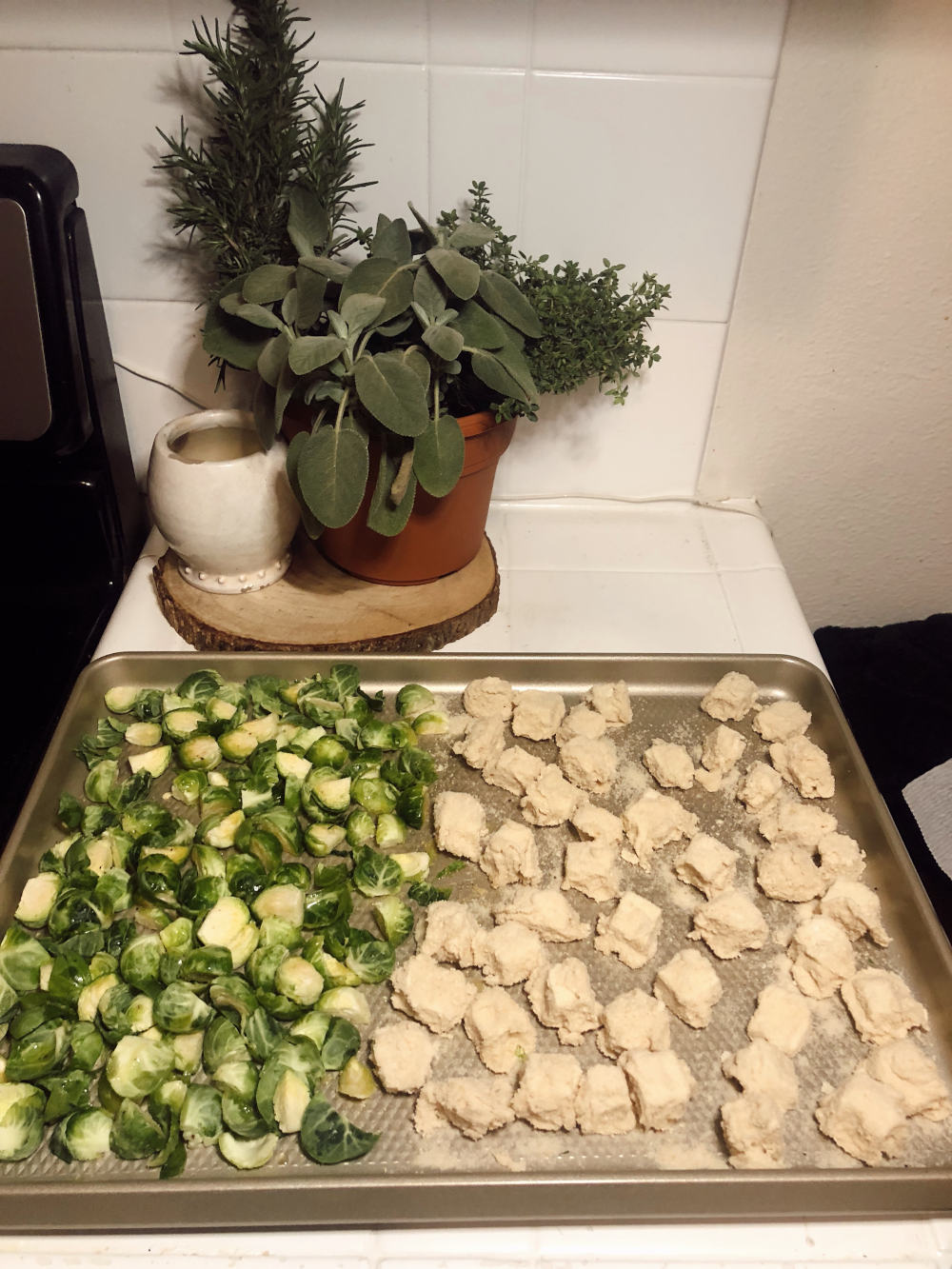 Step 3.
While those are baking hopefully your potatoes are softened. In a large bowl place your cooked potatoes and mash, I used a large spoon and a fork. Once potatoes are slightly mashed add 3 tbs butter, 3/4 cups non-diary milk, salt, pepper, garlic powder, and onion powder as you see fit for taste. Just keep trying them and add what you'd like!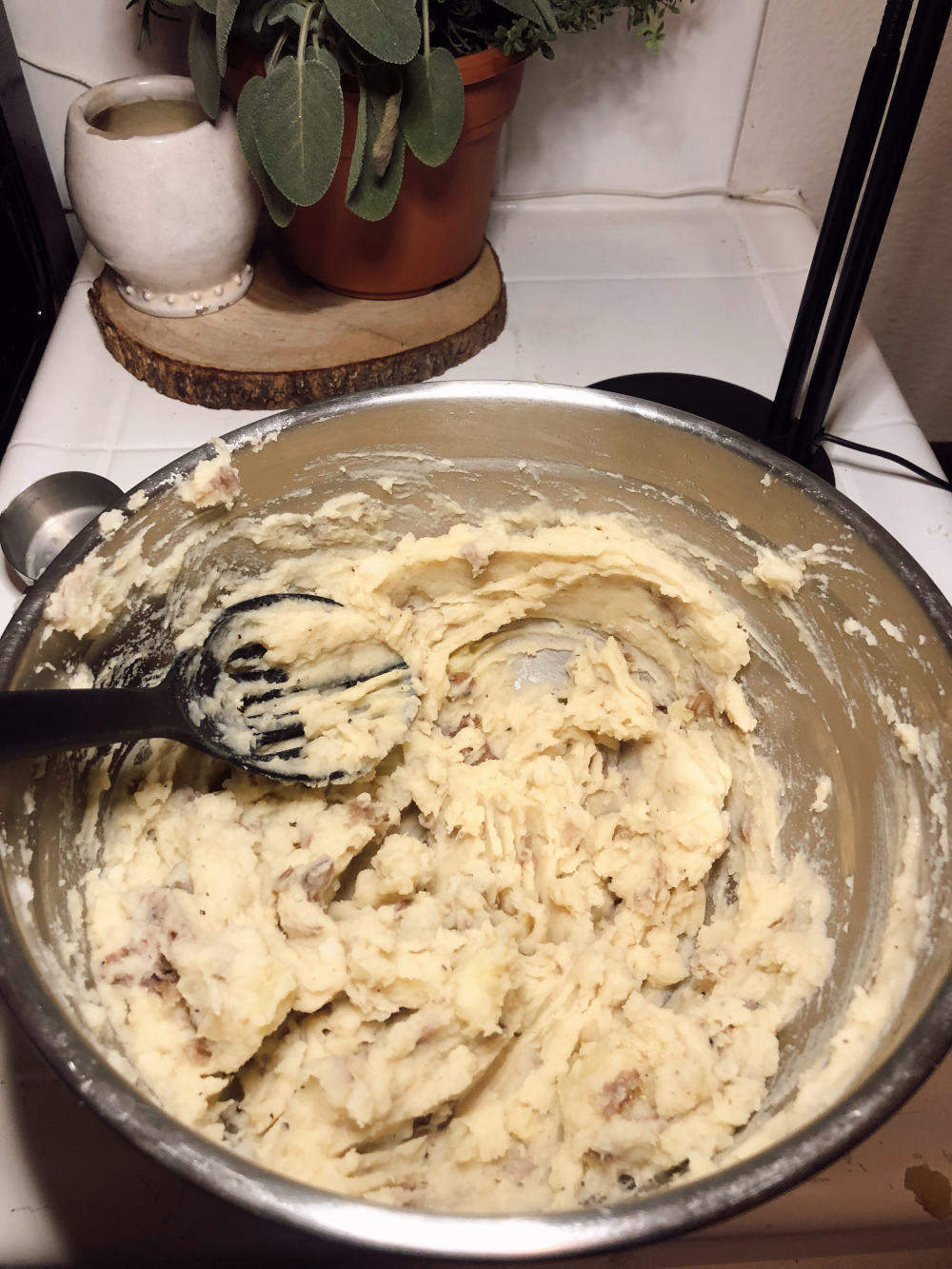 Step 4.
Lastly I made the corn and gravy. For the corn drain the can and heat in a skillet with 1 tbs butter and some pepper until warm. The gravy mixs are just add water or if you go with the canned mushroom gravy, just heat in a small pan!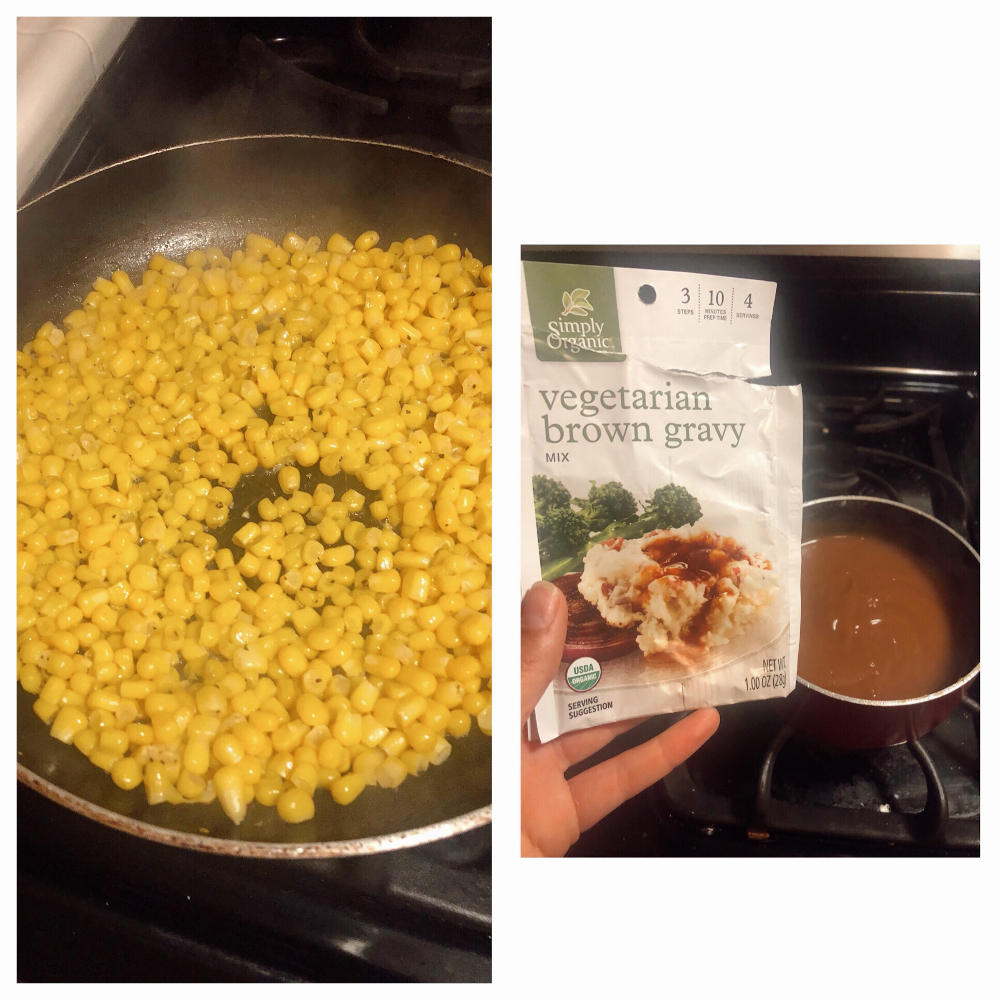 Step 5.
Combine your mashed potatoes, tofu, brussels, and corn in a bowl and top with gravy!
Wrap Up:
Give this crispy tofu a try as opposed to a chicken option and help to save animals just like the chickens who get to live out their days here at FAR! Share your recipes with me on Instagram if you try them out! @carlye_lavonne_14