Tofu scramble is a great vegan substitute for scrambled eggs that I eat almost daily! Simple and nutritious, this scramble is perfect for topping on toast, stuffing into a burrito, or eating by itself (it really is that good).
Ingredients/ shopping list:
1 tbs avocado, olive, or vegetable oil
1 16-oz block tofu (I recommend medium or firm for the best texture)
2 tablespoons nutritional yeast
1 teaspoon turmeric
1 teaspoon garlic powder
1 teaspoon onion powder
pinch of salt and pepper, to taste
½  teaspoon kala namak (black salt), optional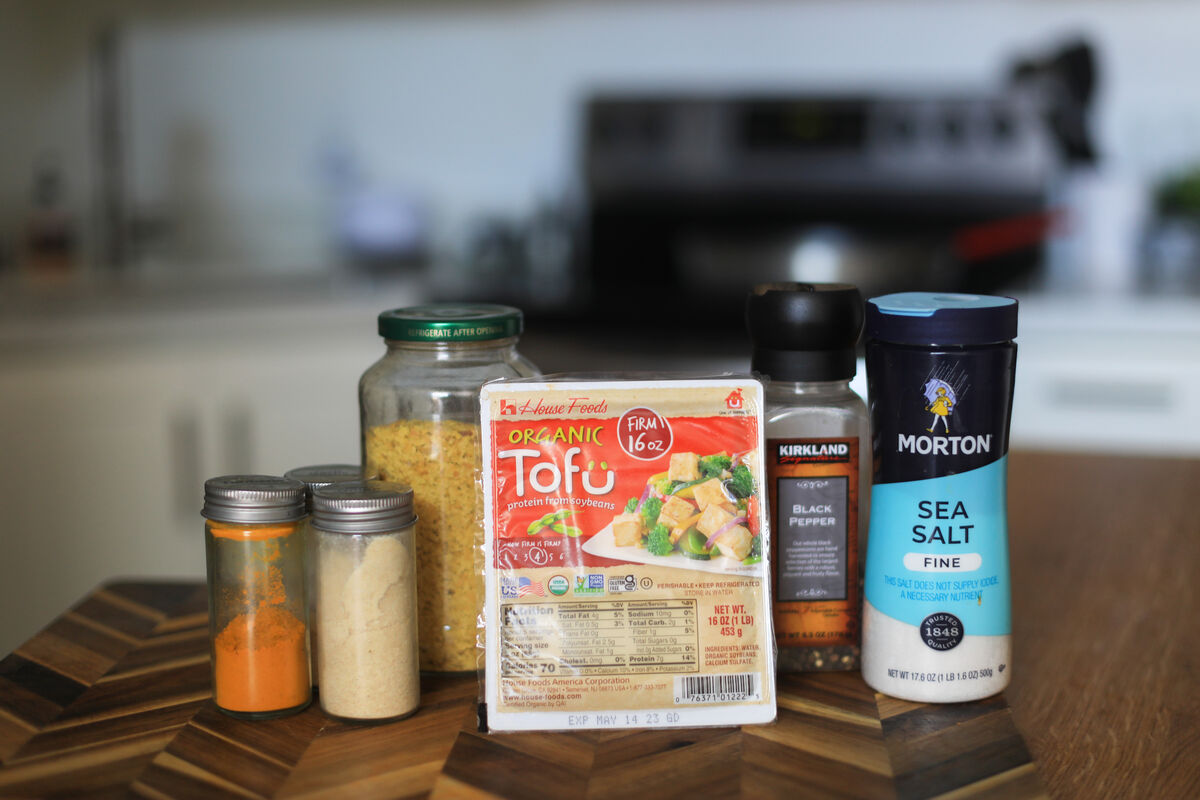 Cooking Instructions:
Step 1.
Heat oil in a pan over medium heat. Mash the block of tofu right in the pan, with a potato masher or a fork. You can also crumble it into the pan with your hands.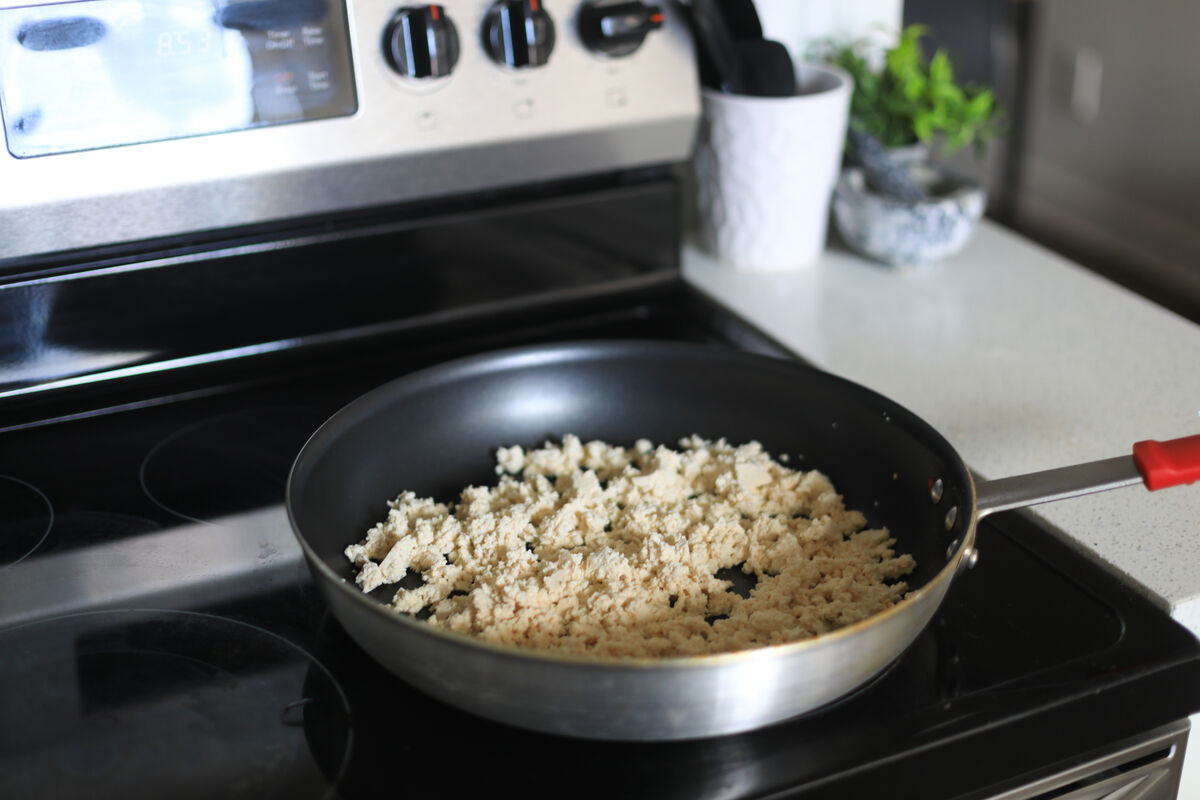 Step 2.
Cook, stirring frequently, for 3-4 minutes or until the water from the tofu is mostly gone.
Step 3.
Add the nutritional yeast, turmeric, garlic powder, onion powder, salt, and pepper. Cook and stir for another 3-4 minutes. Remove from heat.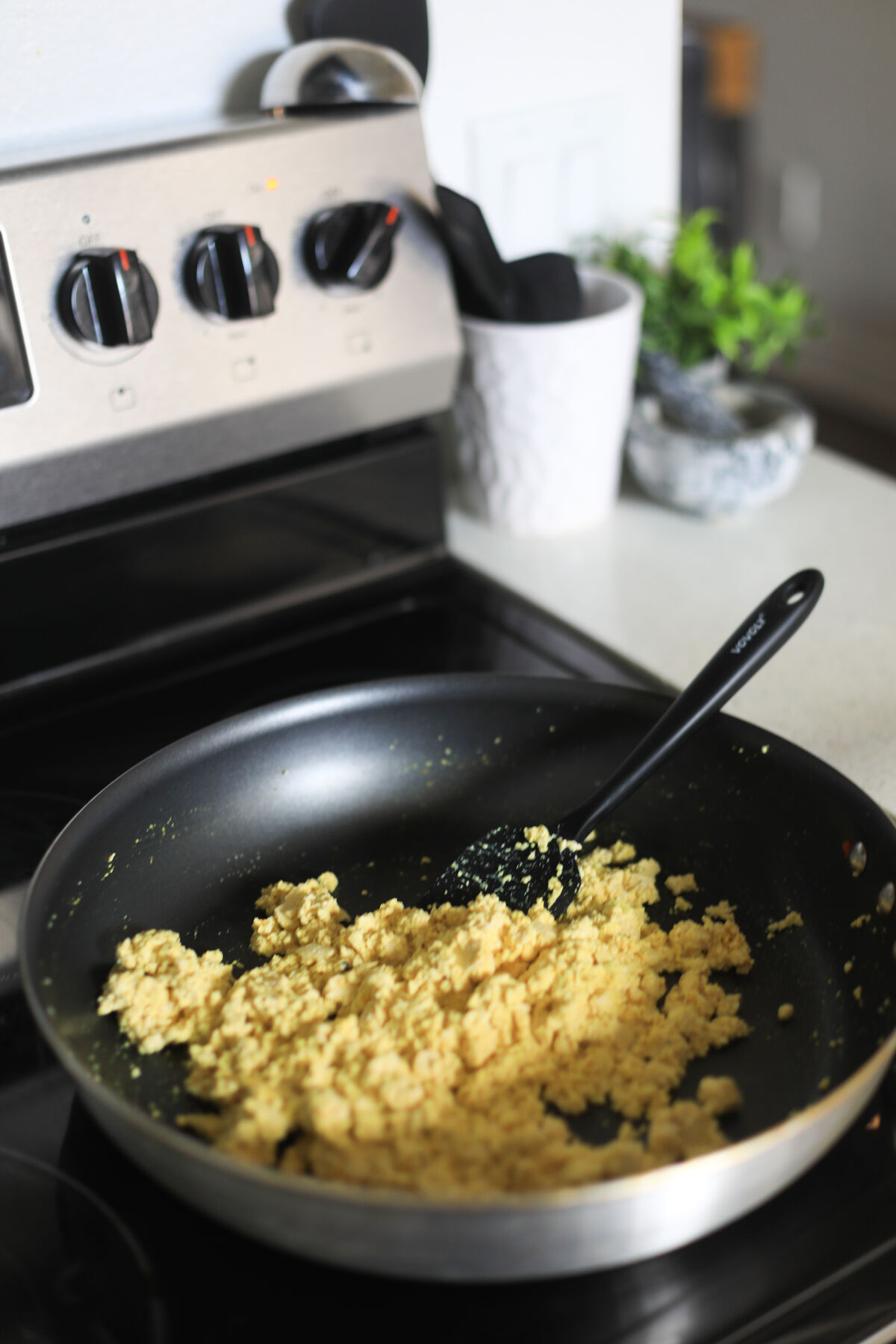 Step 4.
Optional: after removing your scramble from the heat, add a pinch of kala namak (black salt) for a more eggy, sulfuric flavor.
Step 5.
Serve immediately on toast, in a burrito, or as-is with your favorite sides. Enjoy!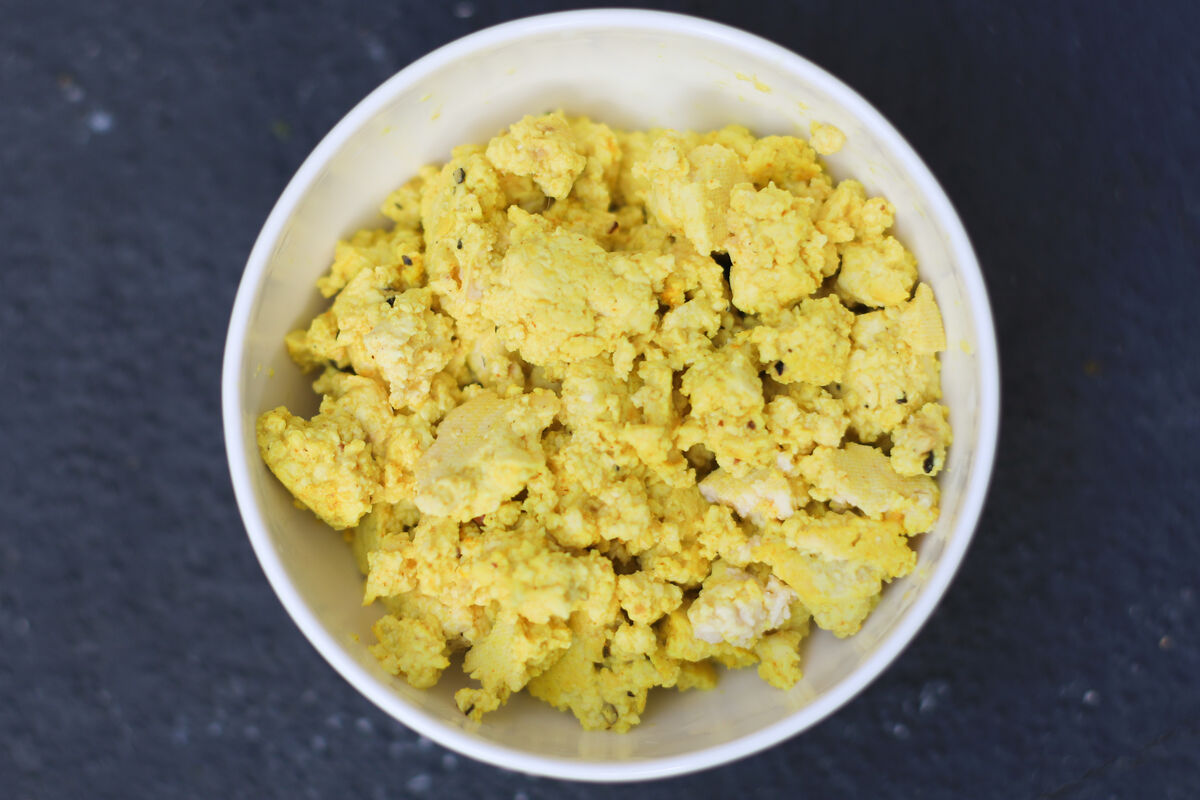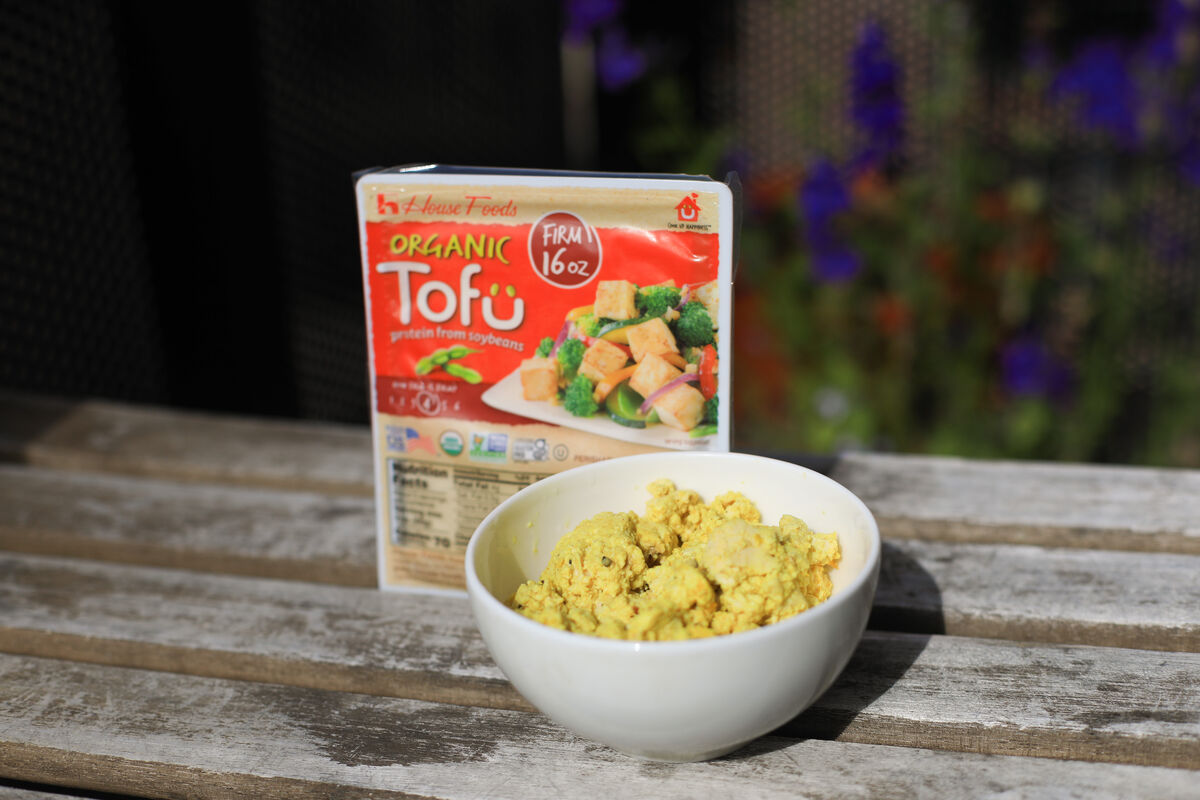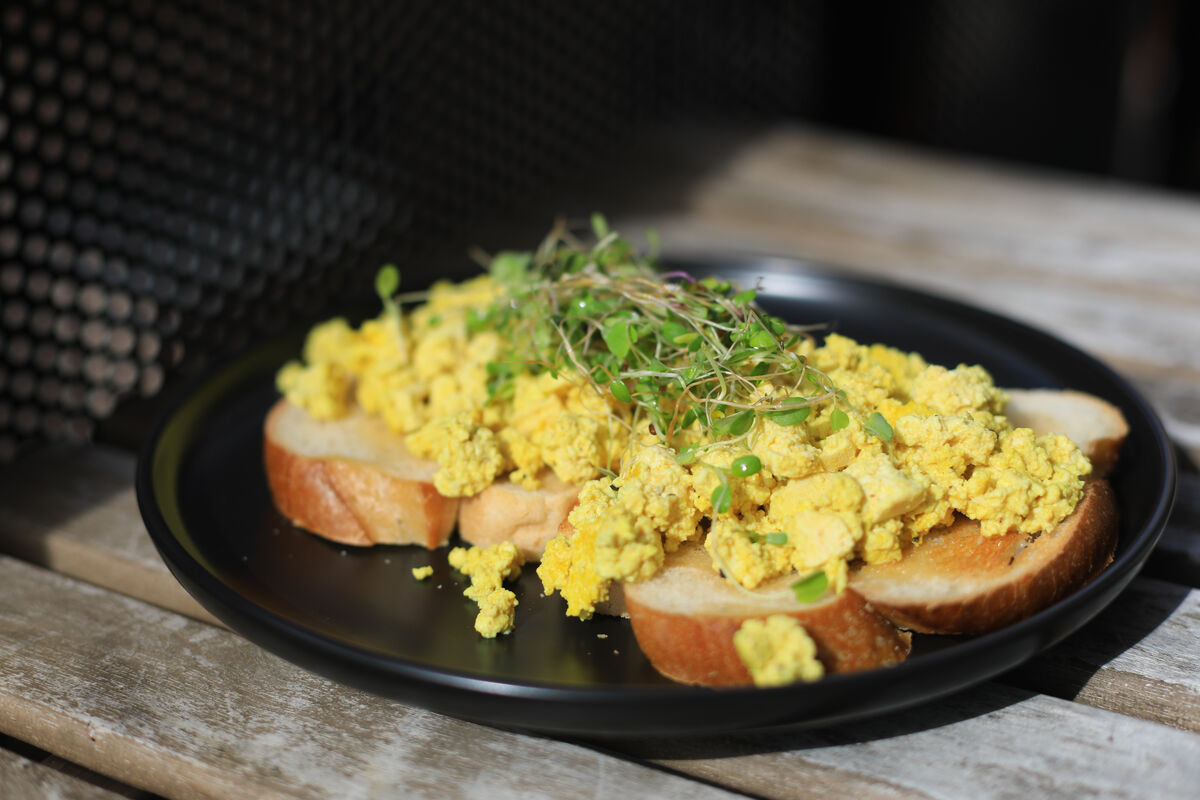 Quick tip: Want to turn up the heat? Try adding soyrizo, peppers, hot sauce, or extra spices to your scramble. Feel free to play around with other vegetables and ingredients to make it your own!