Super easy 1 bowl recipe & I bet you already have all these ingredients in your house!!
I cant help but bake when I am home all the time so I thought I would break from the dinners for a couple breakfast/baking recipes for you all! Wake your family up with these muffins this weekend and they will be forever grateful!
Ingredients:
Muffins:
2-3 mashed bananas ( 1 & 1/4 cup)
1 cup non diary milk
1/3 cup oil
1 cup sugar
2 teaspoon apple cider vinegar or lemon juice
2 1/4 cup flour
1 tablespoon baking powder
3/4 tsp salt
Crumble topping:
1/3 cup brown sugar (i actually substituted regular sugar and it turn out great still)
2 tablespoons flour
2 tablespoons vegan butter
Cooking Instructions:
Step 1.
Pre-heat oven to 400 degrees & spray muffin pan with nonstick spray or insert muffin liners.
Step 2.
In large bowl mix all muffin ingredients in the order they are listed above. Mix until smooth but slightly chunky still due to bananas.
Step 3.
Pour mix into muffin tin, this recipe should make 12.
Step 4.
Now to make the crumble topping. Add 1/3 cup sugar, 2 tbs flour, and 2 tbs softened butter to bowl and stir .
Step 5.
Ad a few drops of crumble on each muffin and bake for 20-25 minutes.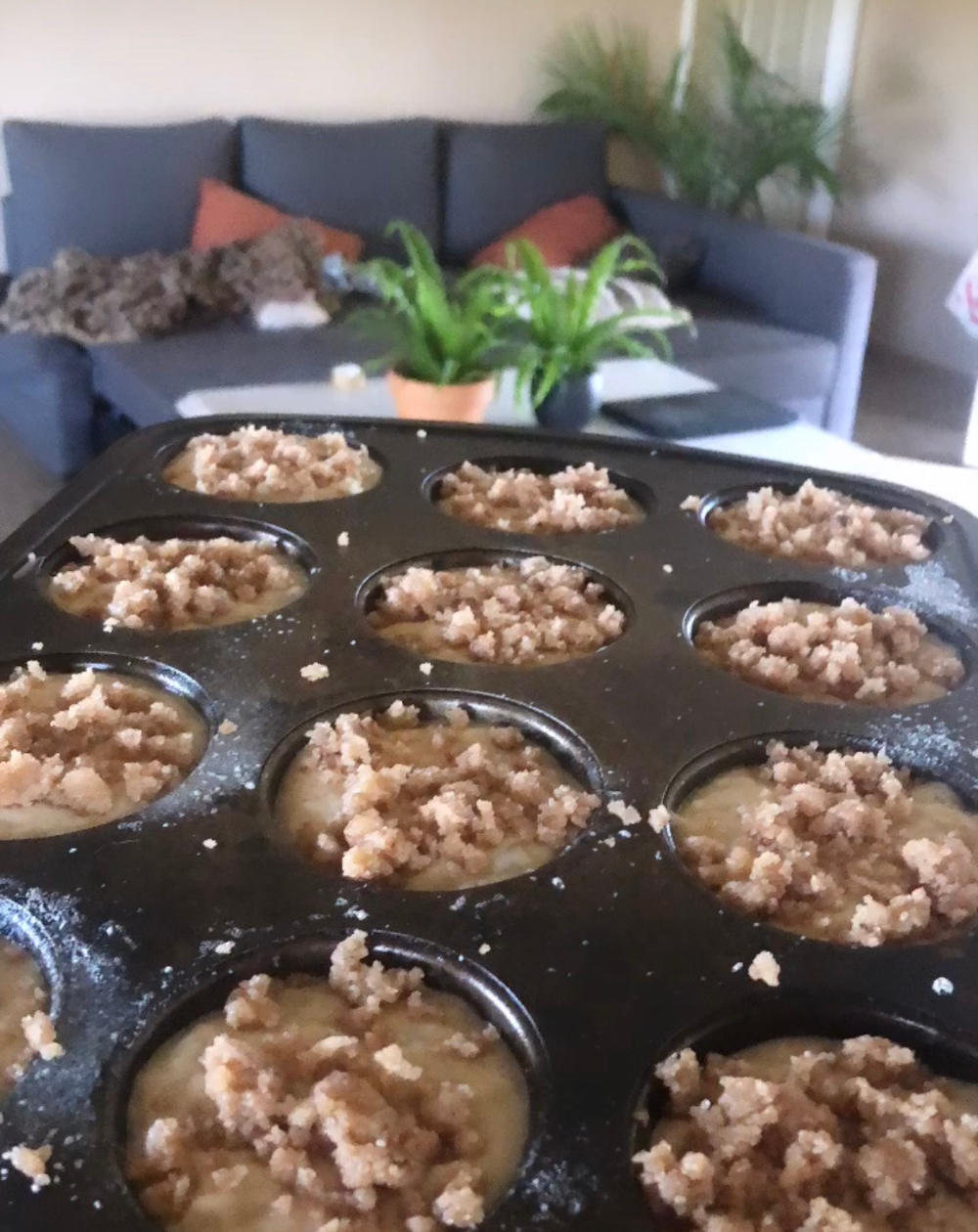 Wrap Up:
Skip the eggs this weekend and try these muffins instead! (they are way better trust me) The chickens here at Farm Animal Refuge thank you!
@carlye_lavonne_14