These sound very intimidating but they were actually pretty simple! You basically just have two parts, the outside dough and the inside cinnamon filling. Grab a large bowl and medium sized bowl and let's get started!!
Ingredients:
Dough:
2 cups flour
3 tablespoons sugar
1 tablespoon baking powder
1 teaspoon salt
5 tablespoons of non-diary butter
3/4 cups non diary milk
Cinnamon filling:
2/3 cup & 3 table spoons white sugar
2 teaspoons cinnamon
4 tablespoons butter softened
1 teaspoon vanilla extract (you can leave this out or substitute maple syrup)
Cooking Instructions:
Step 1.
In your large bowl mix all dough ingredients and mix. I then like to knead the dough by hand until it full forms into the dough. Then in medium bowl mix all the ingredients for the filling with a spoon.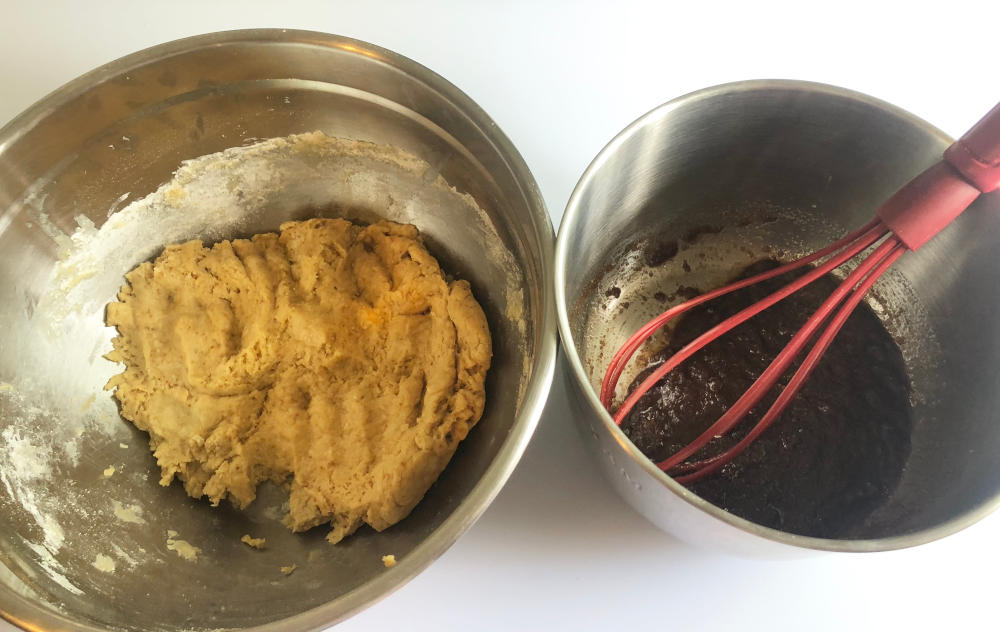 Step 2.
Roll out your dough using cutting board, flour and rolling pin. Cut your dough into long ruler like slices. I did this by rolling out a large oval, cutting it into rectangle and then slicing that into fours.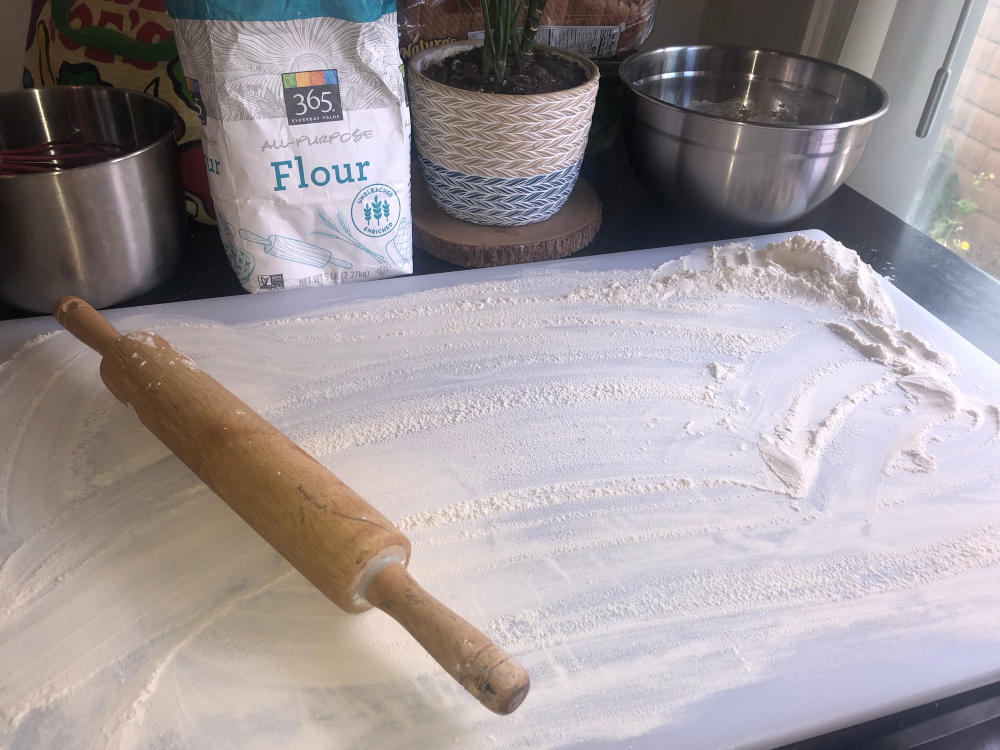 Step 3.
Using a spoon, add about 2 spoon fulls cinnamon filling to each slice of dough, then roll up. I used the rolling pin to smash them down a bit after rolling them to give them more of a cinnamon roll shape.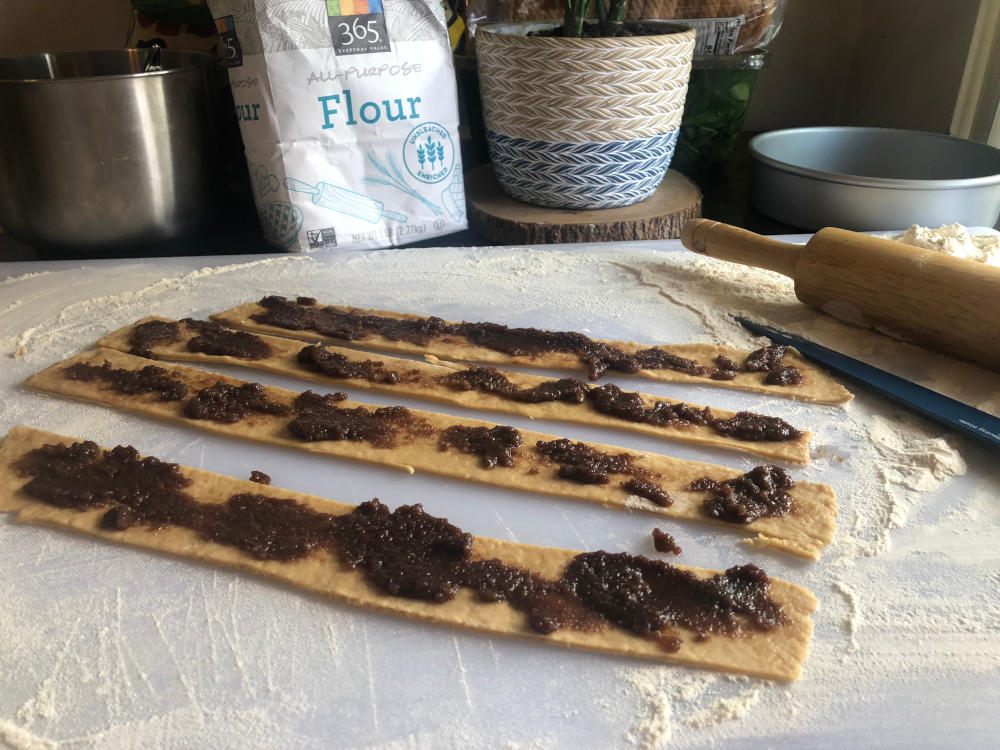 Step 4.
Bake at 375 degrees for 28-30 minutes. You will know they are ready when they start to brown around the edges.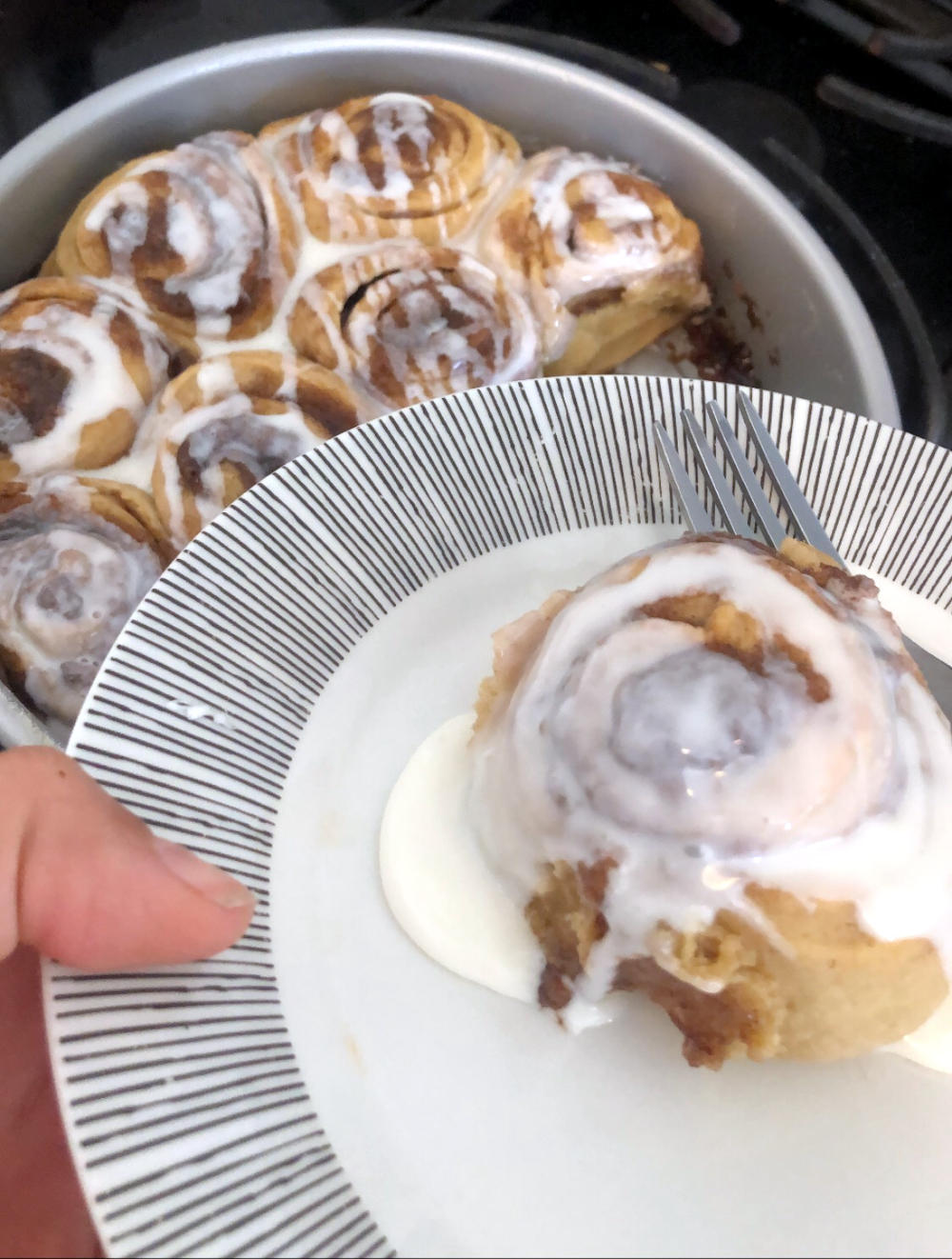 Wrap Up:
Make these easy switches to non-dairy butter and milk and dairy cows just like Gracie here at Farm Animal Rescue thank you!!
@carlye_lavonne_14