This is a perfect lunch idea for work or school! With the chickpea base you can add or substitute so many ingredients to make your own creation. I just made plain like below but some great ideas are to add are relish and cucumber to make a chickpea salad sandwich, raisins to give a "chicken salad sandwich" vibe, or curry powder for a little extra flavor!
Make two servings of this and it lasts all week for lunch!
Ingredients/ shopping list:
1 can chickpeas
Vegan mayo ( I am using follow your heart) 1 cup
Dijon mustard 1 tbs
Lemon 1 tbs
Nutritional yeast 3 tbs
Garlic powder 1 tbs
Onion powder 1 tsp
Dried dill 1 tsp
Salt and pepper
Bread
Avocado
Microgreens (optional)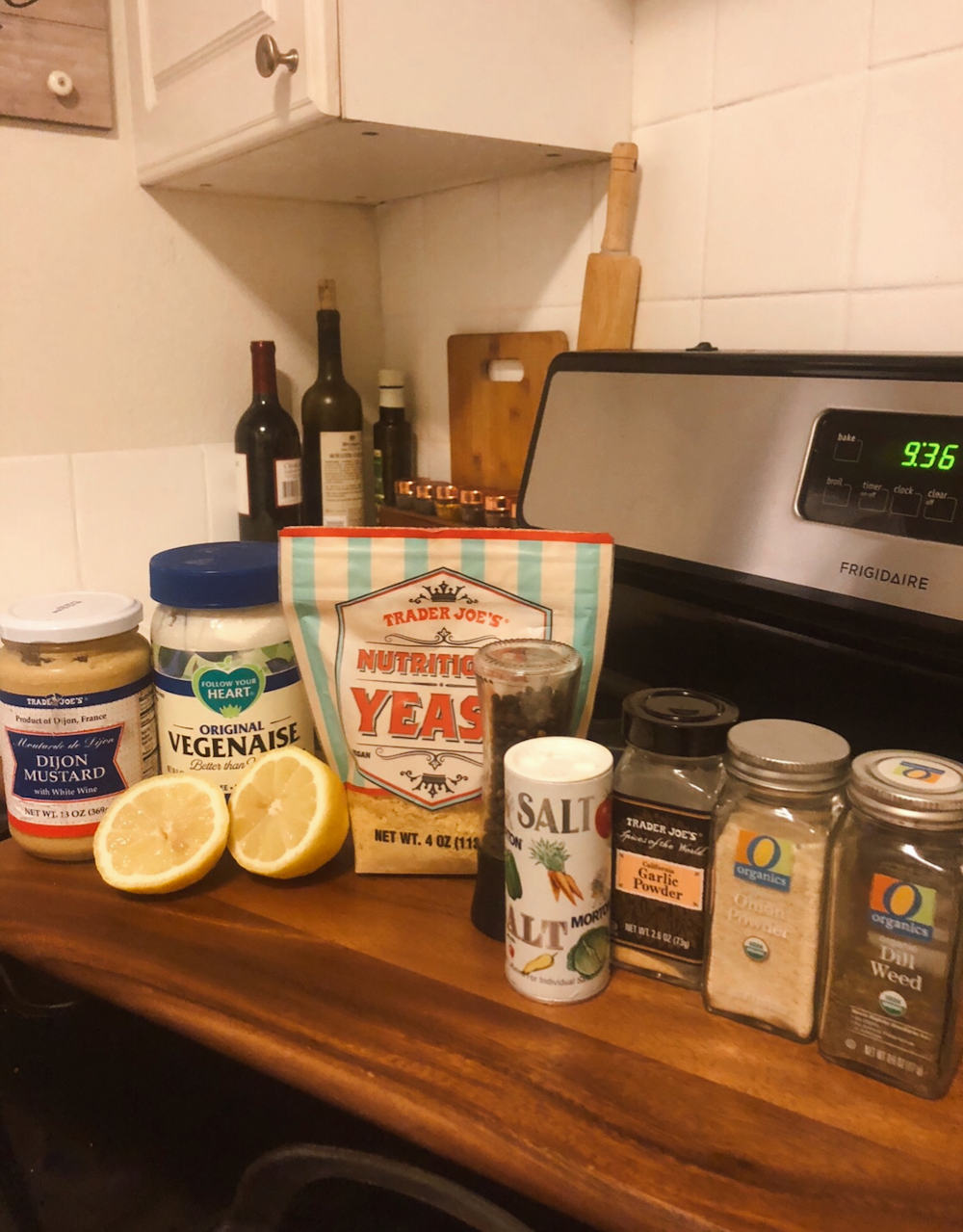 Cooking Instructions:
This is by far the easiest recipe I will ever type up, just mash your chickpeas with all the above ingredients and then add to your sandwich!
Step 1.
In large bowl use a fork to mash your chickpeas, they don't have to be perfectly smooth, then add your mayo, mustard, and spices and stir in.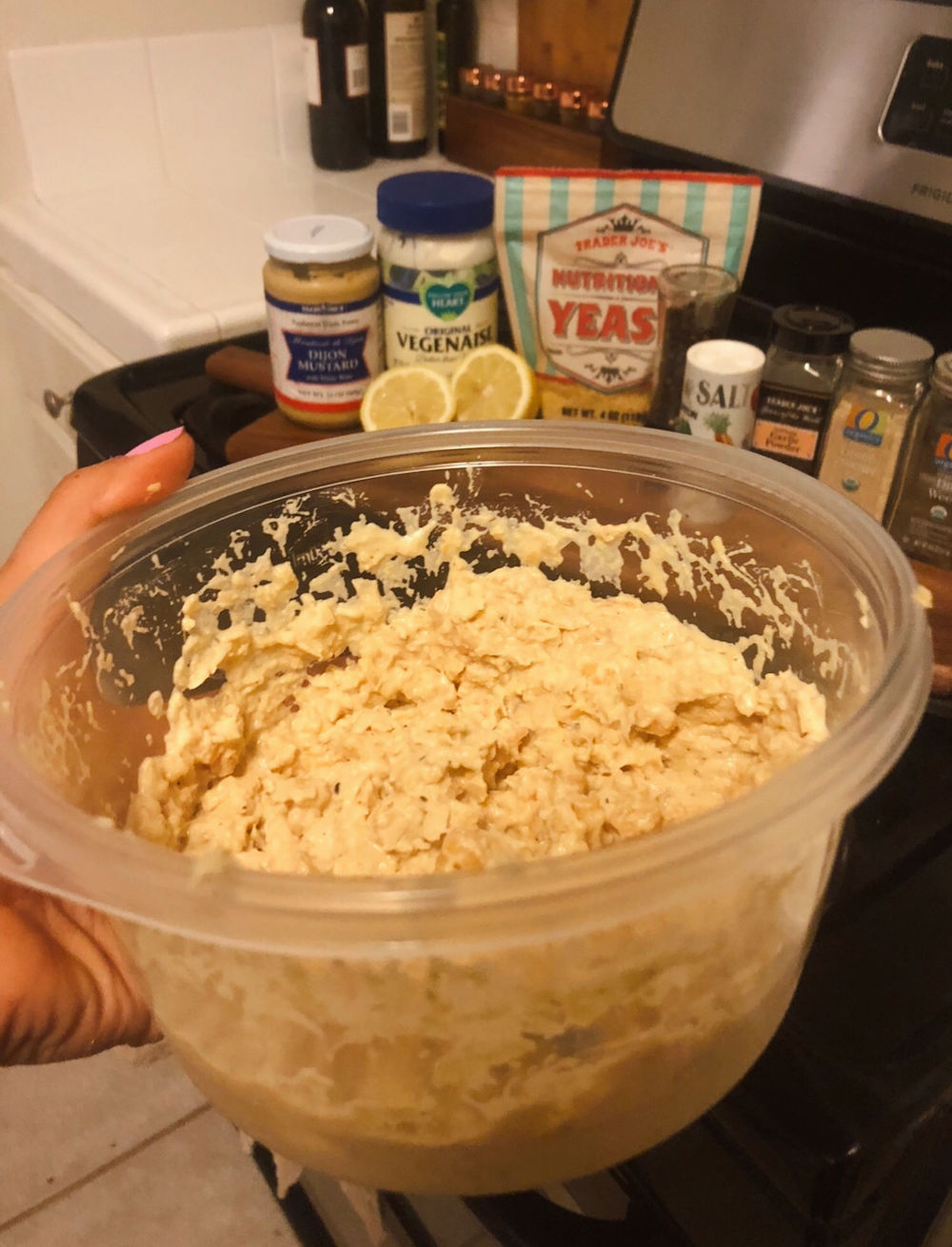 Step 2.
Assemble your bread with avocado, chickpea mash, and micro greens.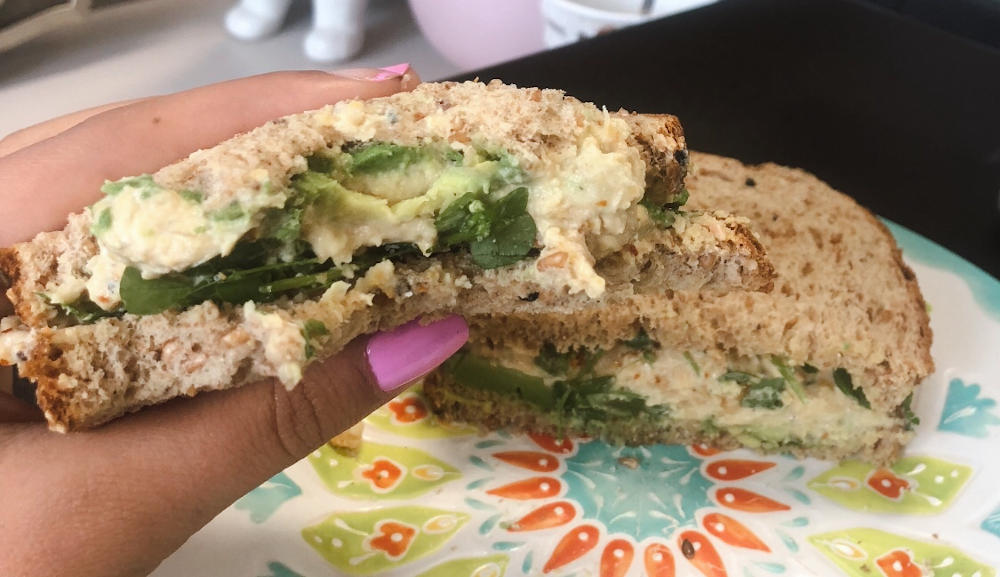 Wrap Up:
This is such an easier recipe for lunches and you can customize it to make it exactly how you like it! The chickpea center will give you protein to keep you full to get through the day and adding microgreens or veggies of your choosing will add some nutrients. I hope you all give it a try!
Try this chickpea sandwich rather your normal ham or turkey sandwich and save the lives of animals like turkeys and pigs here at Farm Animal Refuge.
Give this recipe a try and share your results with me on instagram by tagging me! @carlye_lavonne_14