I mostly made this recipe as an excuse to make this vegan Alfredo again because it's my favorite thing EVER. The chopped up lasagna noodles also make it a bit different than a normal pasta which i love! Hope you enjoy!
Ingredients/ shopping list:
1/2 pack lasagna noodles
Broccoli 1 small bag or one head
1/2 pack gardein strips
For the alfredo sauce:
One 12 oz pack of silken tofu
1/2 cup nutritional yeast
1.5 tsp onion powder
1 tsp garlic powder
1/4 tsp chipotle powder (optional)
2 tsp dijon mustard
1 tsp salt
1/2 cup non- diary milk (I used oat milk)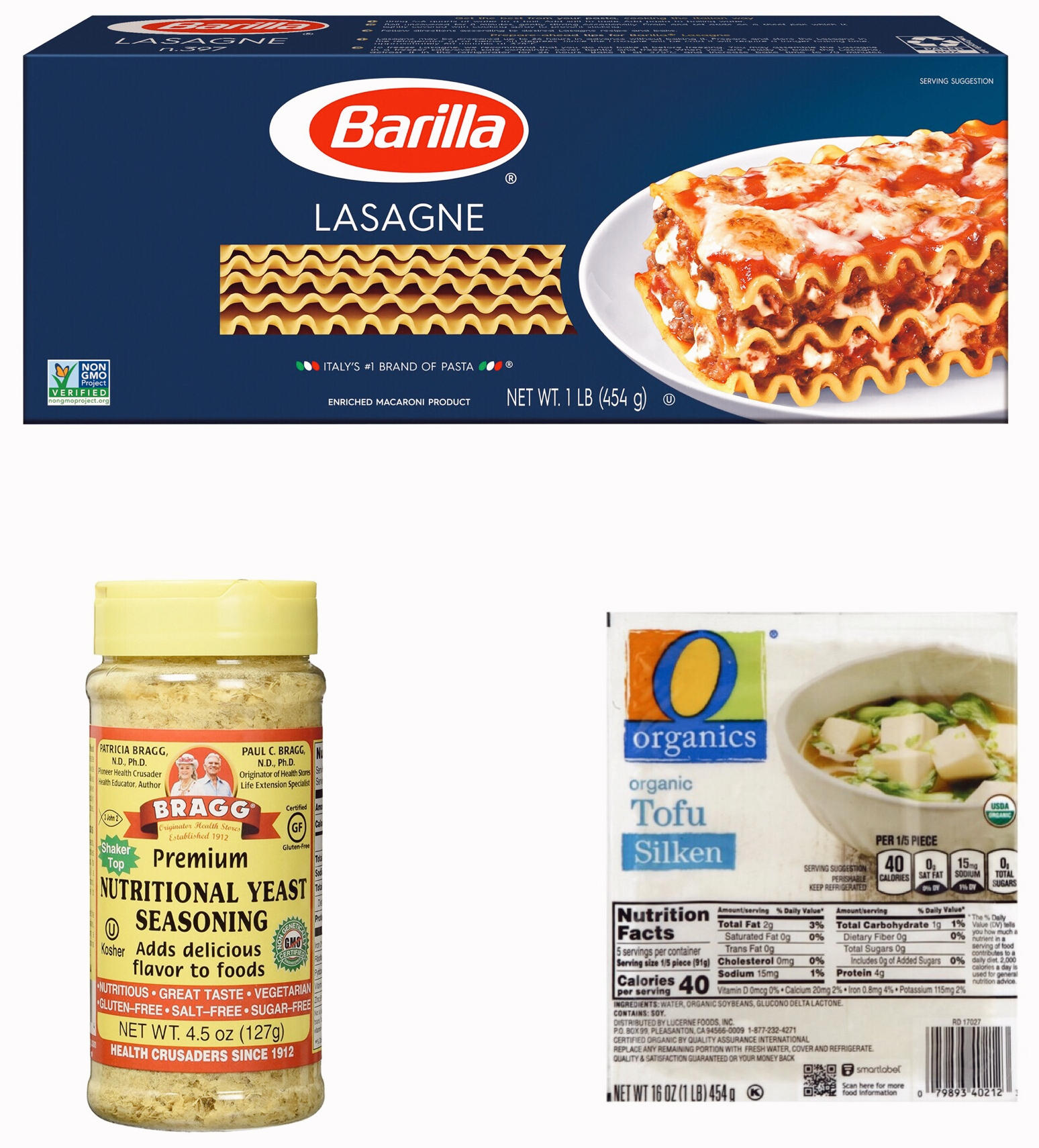 Cooking Instructions:
Step 1.
Lets start with the alfredo sauce. Add your tofu, nutritional yeast, seasoning powders, mustard, and milk to food processor and blend. Yes, that it is literally the extent of the sauce recipe and it tastes like you spent hours on it!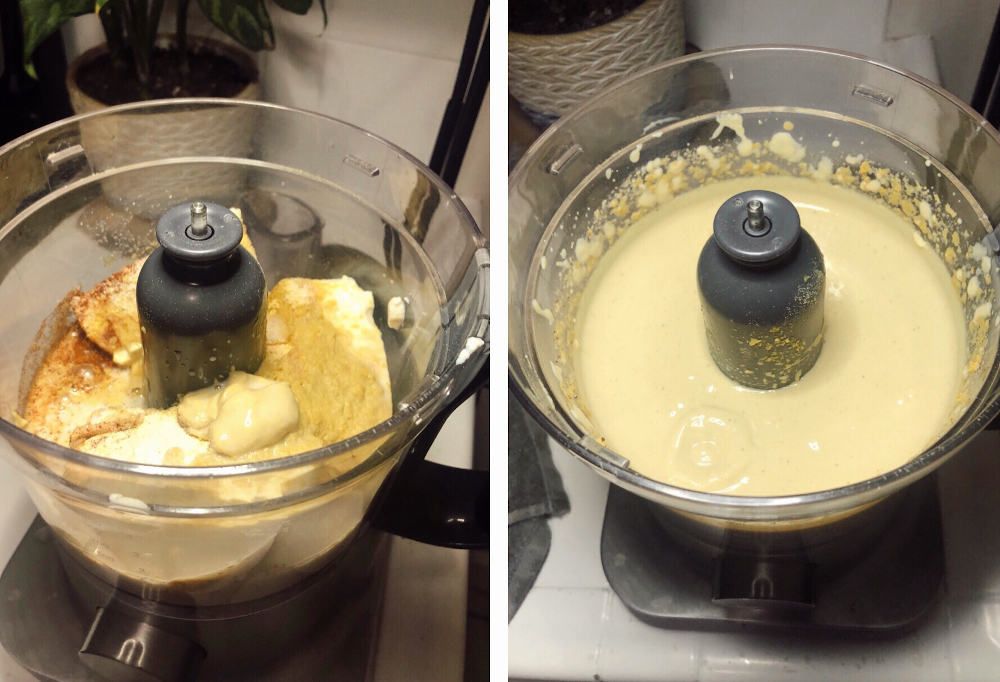 Step 2.
Bring pot of water to boil and start cooking your lasagna noodles, i only used 4 pieces or about half the box.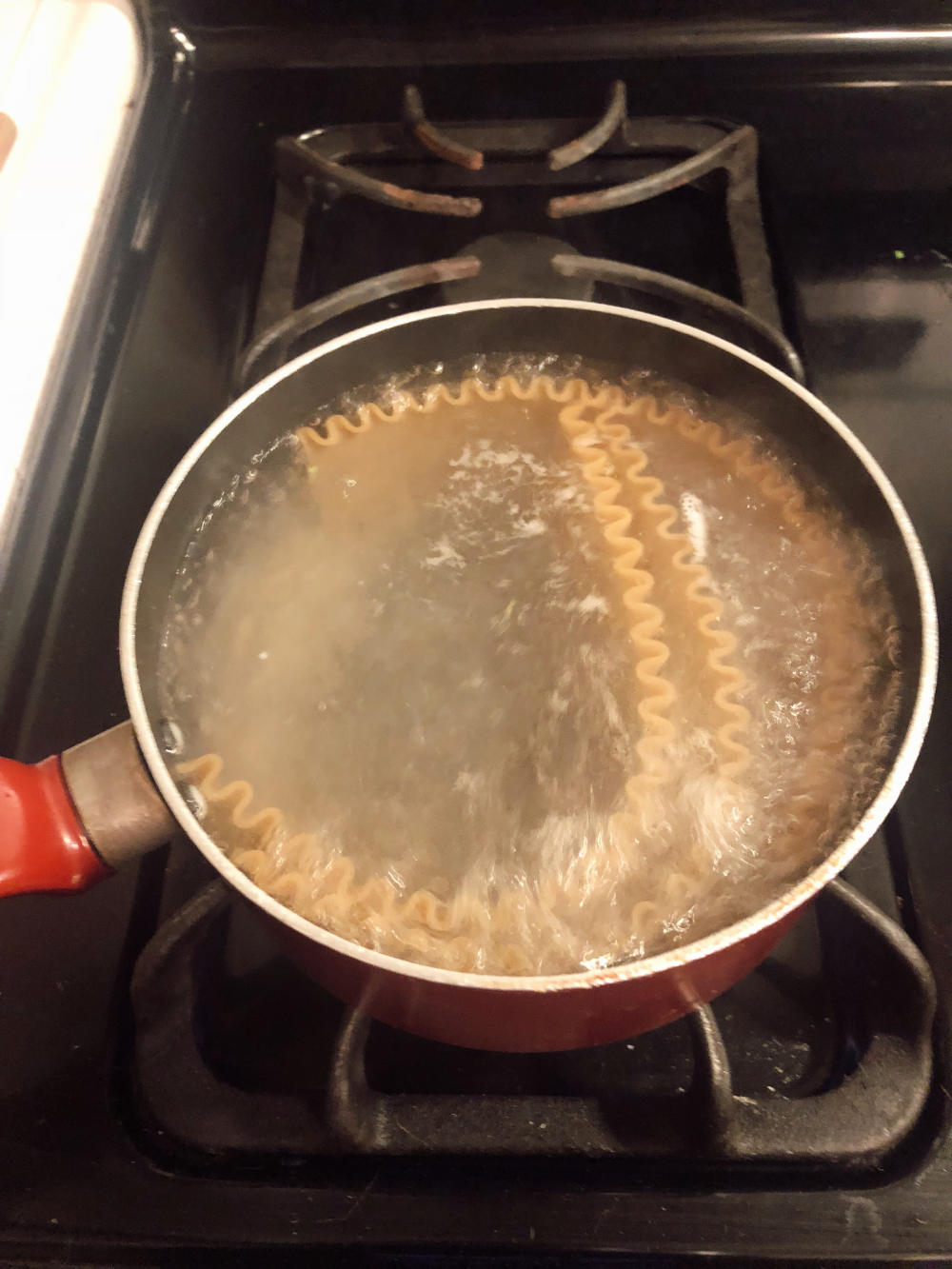 Step 3.
While your noodles are cooking, in a large skillet cook your broccoli in olive oil on low and cover skillet to steam. Heat your gardein strips in the microwave and add to the skillet.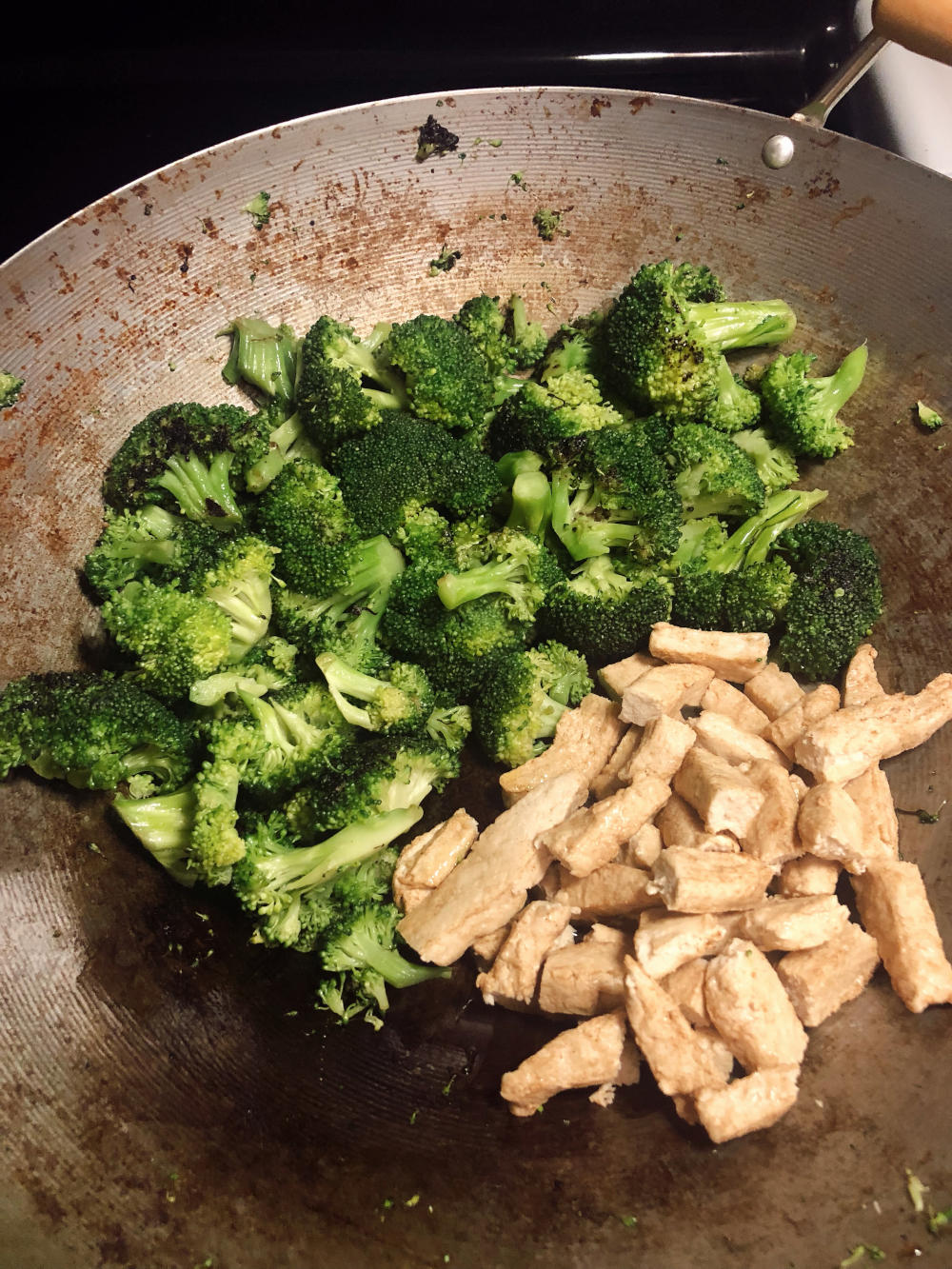 Step 4.
After your noodles are cooked i slices each strip into three pieces long ways and three pieces sideways and added to the skillet.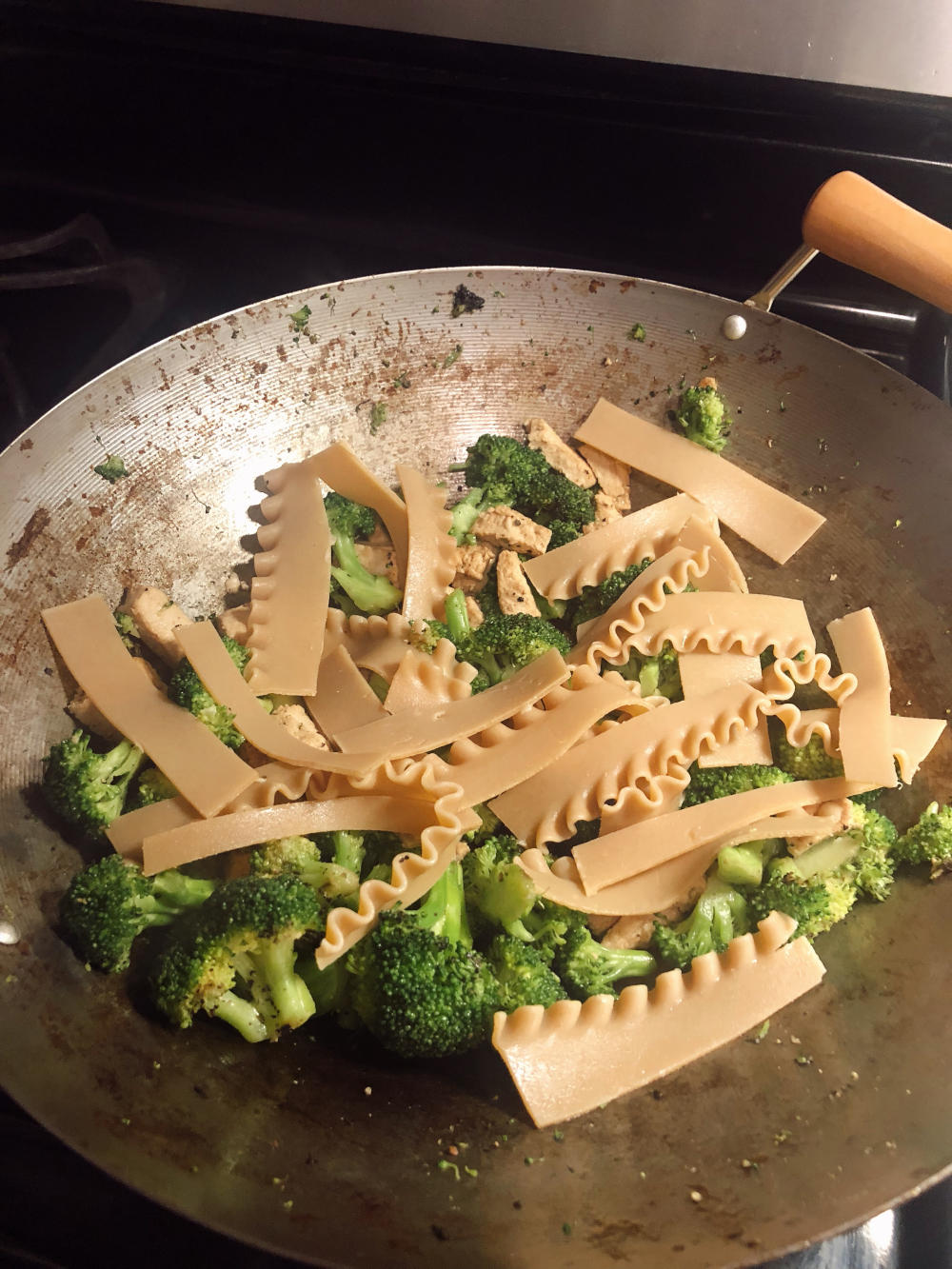 Step 5.
Finally add your Alfredo sauce and heat.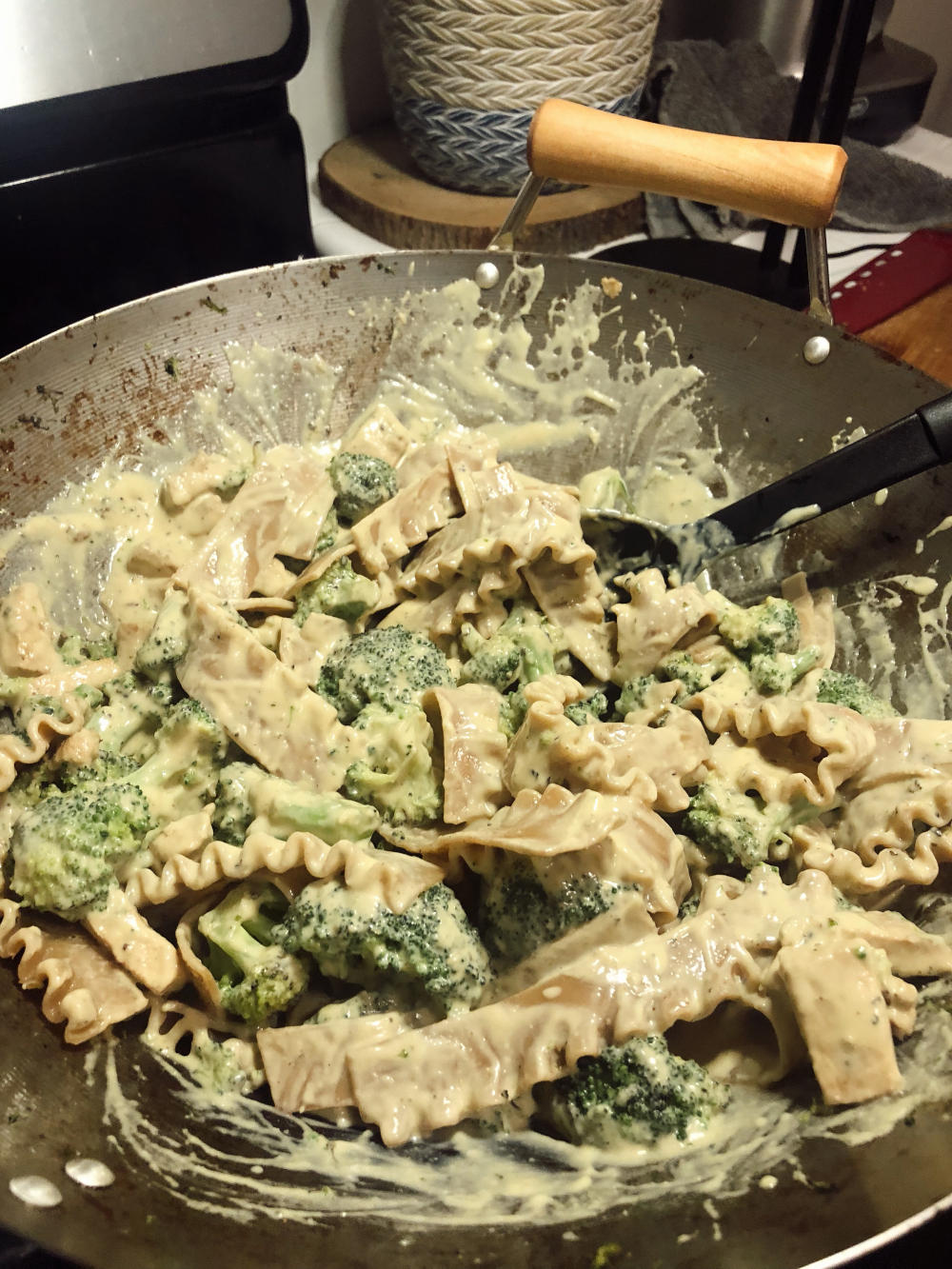 Wrap Up:
Give this creamy pasta a try instead of a dairy version and help to save dairy cows just like Gracie here at FAR! Share your recipes with me on Instagram if you try them out! @carlye_lavonne_14