These vegan skewers are perfect for an everyday dinner or a barbecue with friends! You will not believe how easy and delicious these babies are!! The first time I made this I wound up snacking on the leftovers all night.. whoops. Feel free to substitute any of the veggies in this recipe for your favorites. The part of this recipe that really takes it to the next level is the grill pan I used which left the skewers with a perfect charred and caramelized taste! However, you can use a regular grill, or if neither of the other options are available to you, I would recommend using a large skillet and make sure it gets as hot as possible before dropping the skewers on to cook 🙂
Ingredients/ shopping list:
1 pack of "gardein" chicken strips ( If you traditional like you skewers with beef, "gardein" has an option for that as well!)
1 bag of green giant brussel sprouts ( I like using the bagged brussels as you can cook them in the microwave which saves time)
1 red onion
1 zucchini
1 can water chestnuts
1 can pineapple
1 pack of "the little potato company" potatoes ( these are found in the produce section normally below the potato stand, again i like these because they cook in the microwave)
1 bottle of teriyaki sauce ( my favorite is "very very teriyaki marinade" but any will work)
Olive oil to drizzle before cooking, you only need a few tablespoons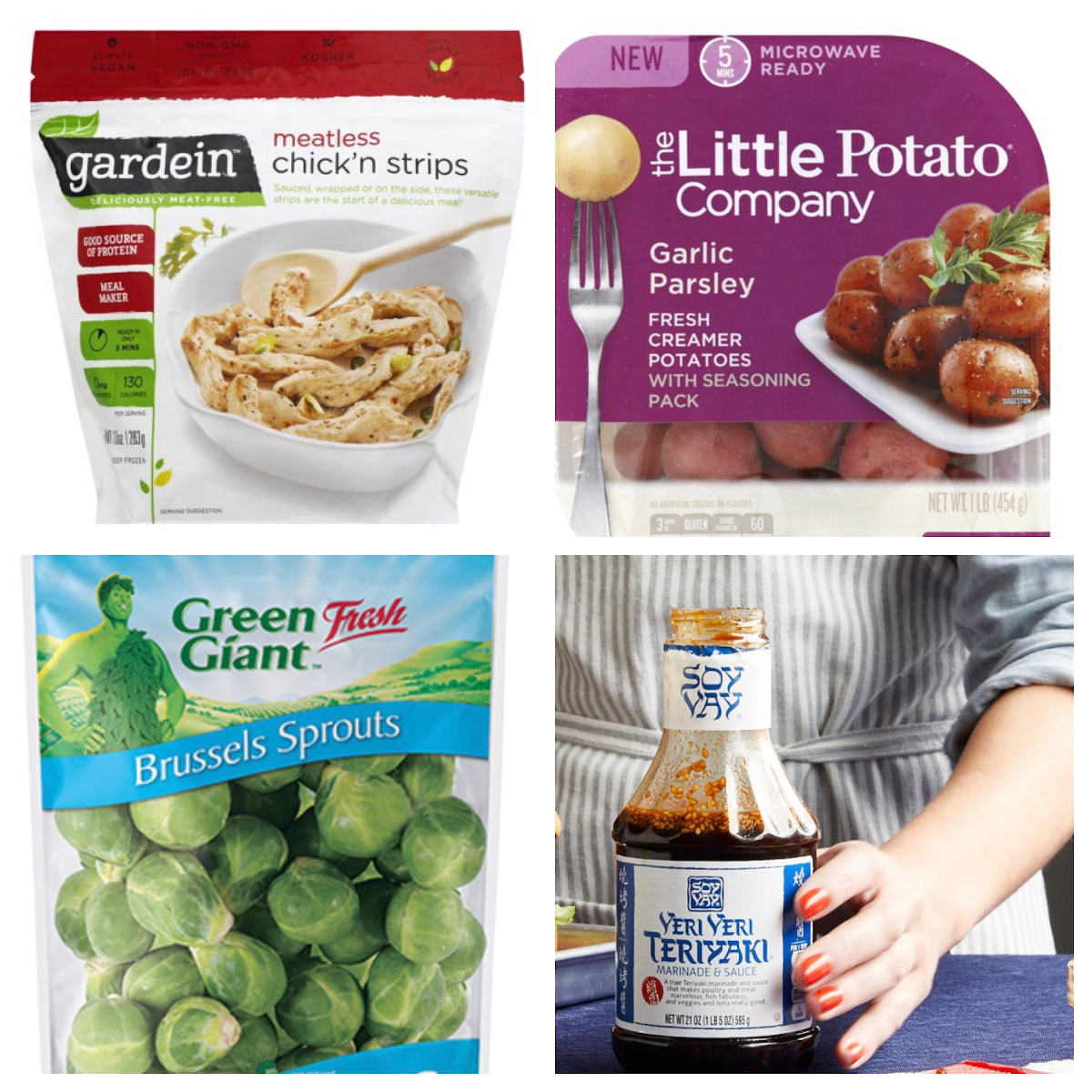 Cooking Instructions:
This recipe is so simple! It is basically 4 steps: prepare the chicken, then the veggies, add to skewers, cook!
Step 1.
For best results I recommend marinating the "chicken" in teriyaki the night or morning prior. However, if you do not have time to do this they will still turn out delicious so not to worry! All you need to do for this step is microwave the chicken strips for the time listed on the back of packaging and place into a bowl or tupperware with the teriyaki sauce.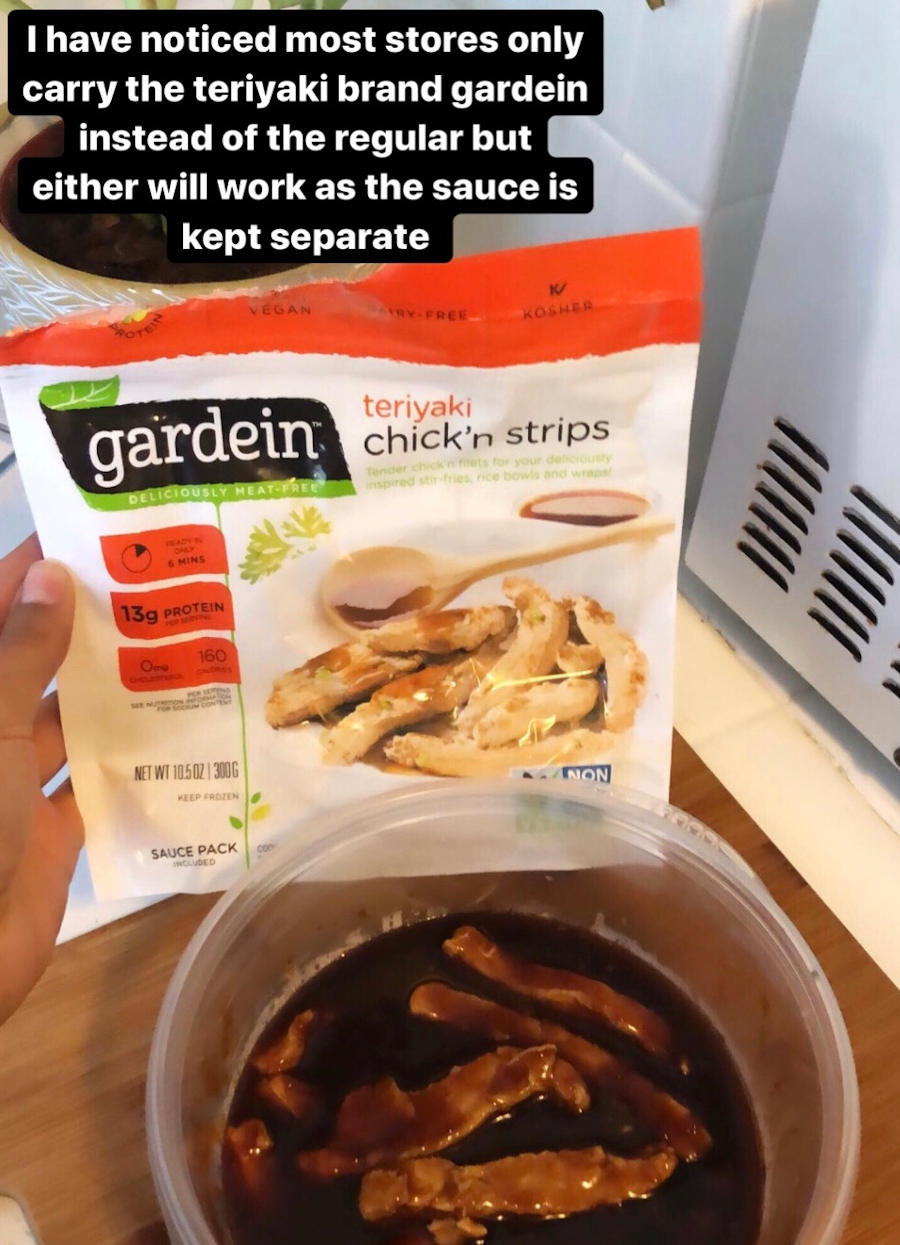 Step 2.
Next you are going to pre-cook you brussels and potatoes to soften them because the skewers will only be on the grill for a few minutes and you don't want to be eating hard potatoes or brussels am I right? Both of the brands I listed above all you have to do is microwave them; 3 minutes for the brussels and 5 for the potatoes. While those are microwaving, go ahead and chop up your onion and zucchini and open up your pineapples and water chestnuts.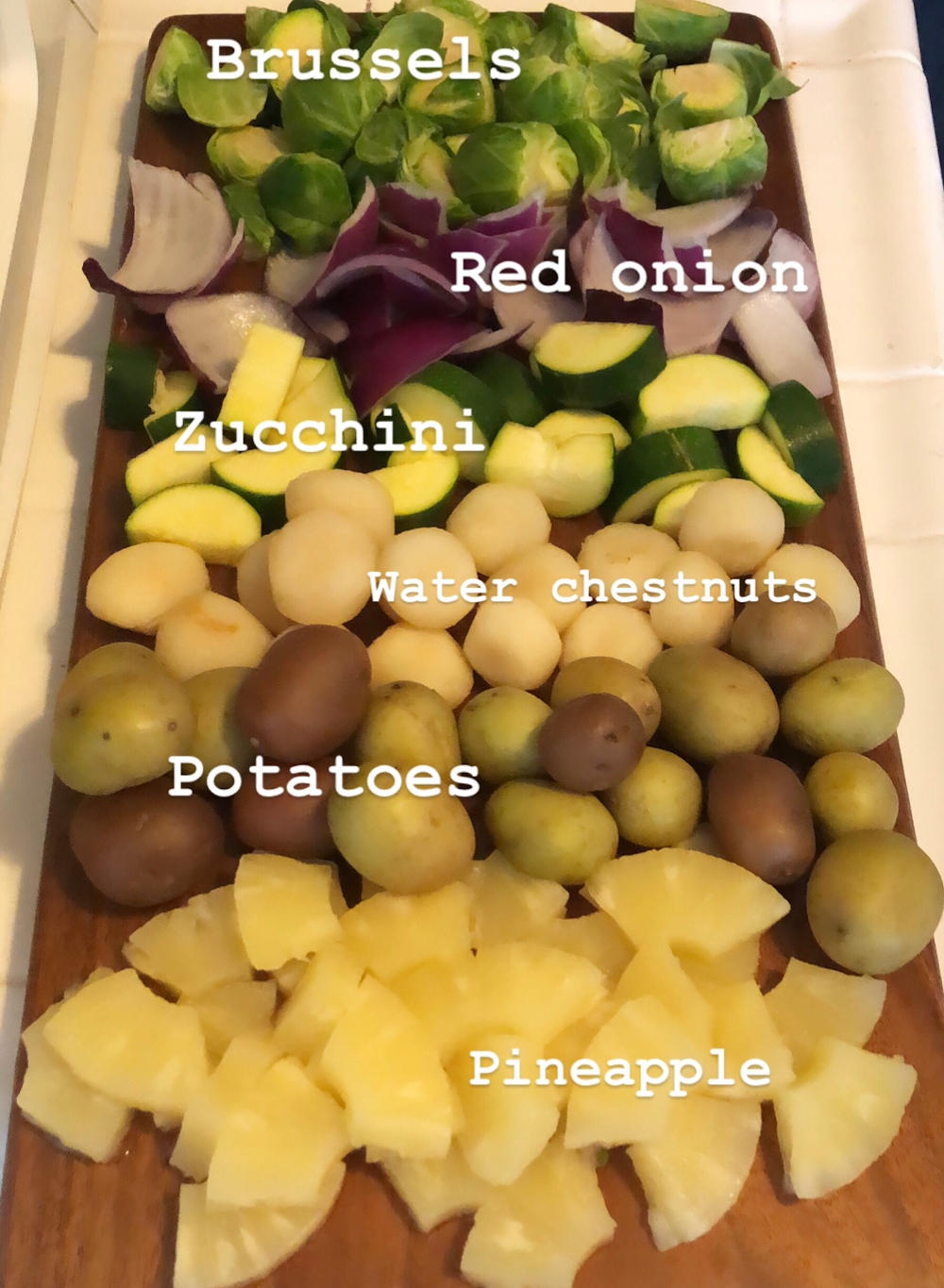 Step 3.
Put them all together on your skewers!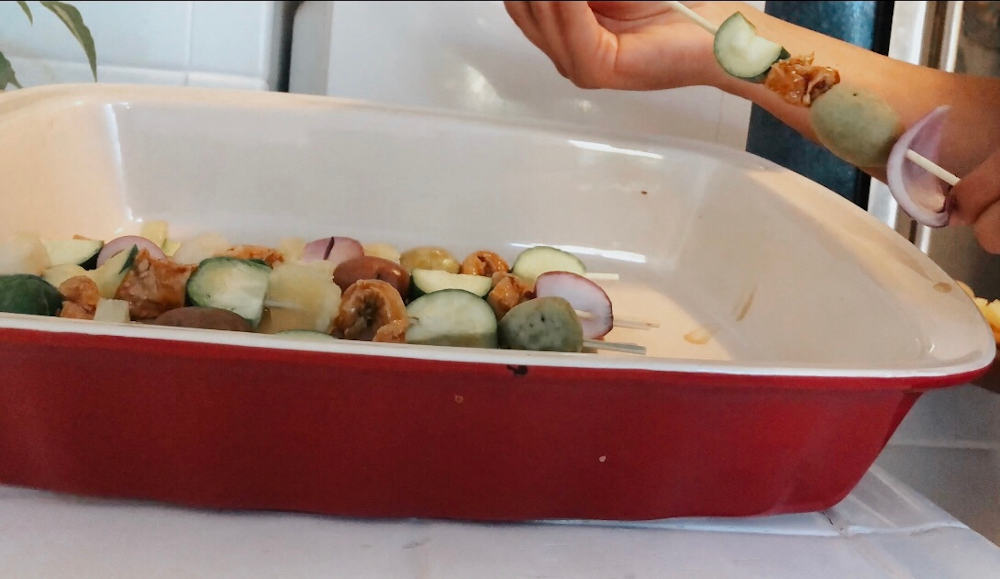 Step 4.
Heat up your grill pan, traditional grill, or skillet and add some olive oil drizzle so they do not stick (if you are using a regular grill i would brush a little oil on with your fingers before grilling). Then go ahead and drop your skewers on! I let them grill for about 2 minutes on each side but you will know they are ready when you start to get little burnt marks on your veggies. ( If you didn't have time to marinate the chicken first I recommend adding a little bit of the teriyaki sauce onto the grill pan to add more flavor)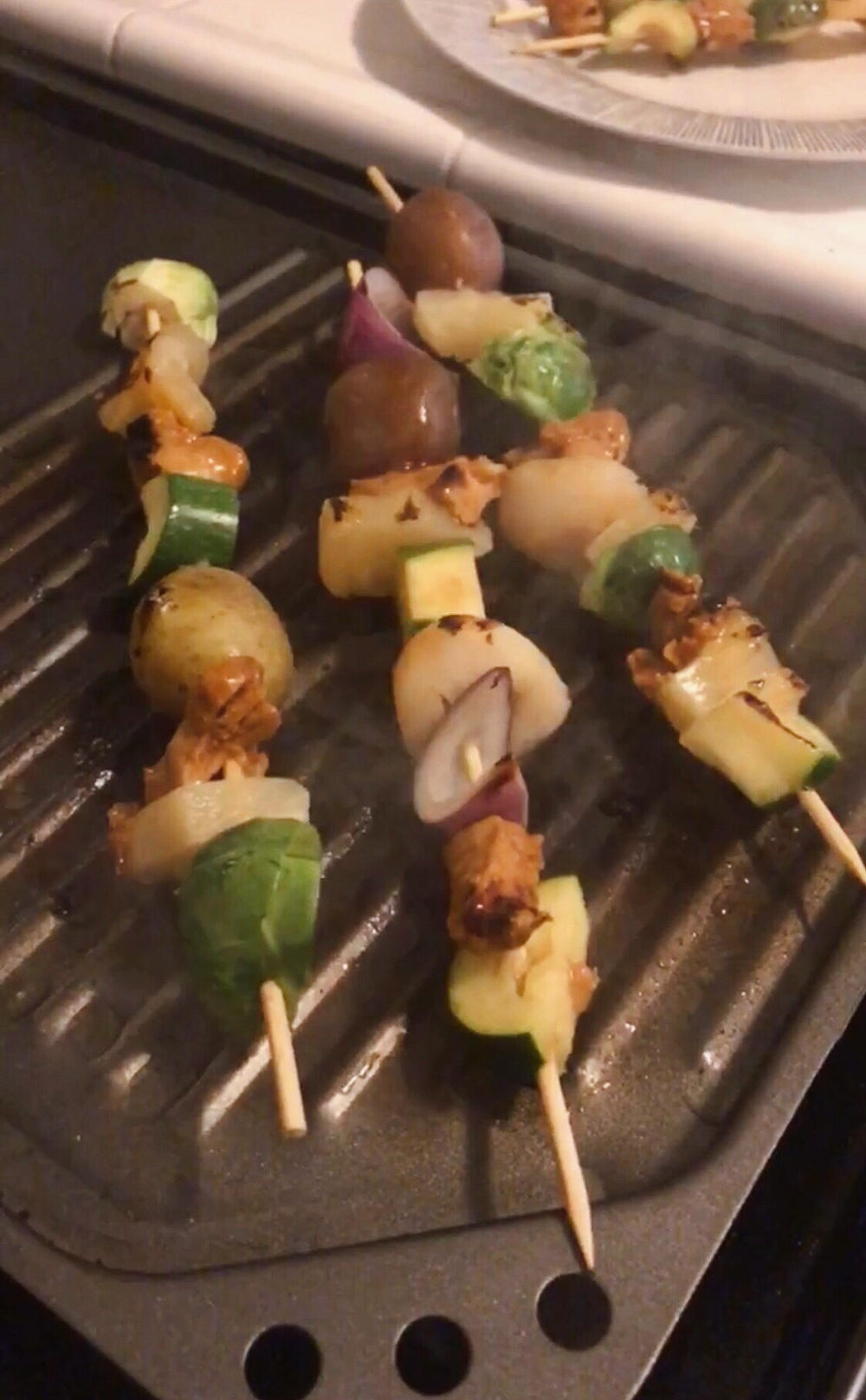 Wrap Up:
The "gardein" chicken will give you 36 grams of protein with only 360 calories not to mention all the nutrients you will get from your added veggies.
Finally the absolute best part about the recipe? By using this vegan chicken option as opposed to regular chicken or beef you will help save the lives of chickens and cows born into slaughter who were not fortunate enough to land here at Farm Animal Refuge such as India and Mary. I hope you enjoy this recipe as much as I do and if you want to share your results with me (please do!) tag me on instagram @carlye_lavonne_14.