Another great dinner recipe for you guys! This vegan take on a traditional Chinese meal is so flavorful, delicious, and quick to make! I made a half portion for my dinner for one tonight so the picture attached may look a like a small portion but i am adding the full recipe below, it feeds about 4 people. Hope you enjoy as much as I did!
Ingredients/ shopping list:
Gardein meatless strips
1 zucchini
3 large carrots
1/4 chopped cabbage
1 cup cashews or peanuts
Jasmine/ white rice
1 tbs cornstarch
2 tsp sesame oil
3 tbs green onion chopped
3 cloves garlic, minced
1/2 tsp red pepper flakes
1/2 tsp ground ginger
2 tbs rice wine vinegar
4 tbs soy sauce
2 tsp sugar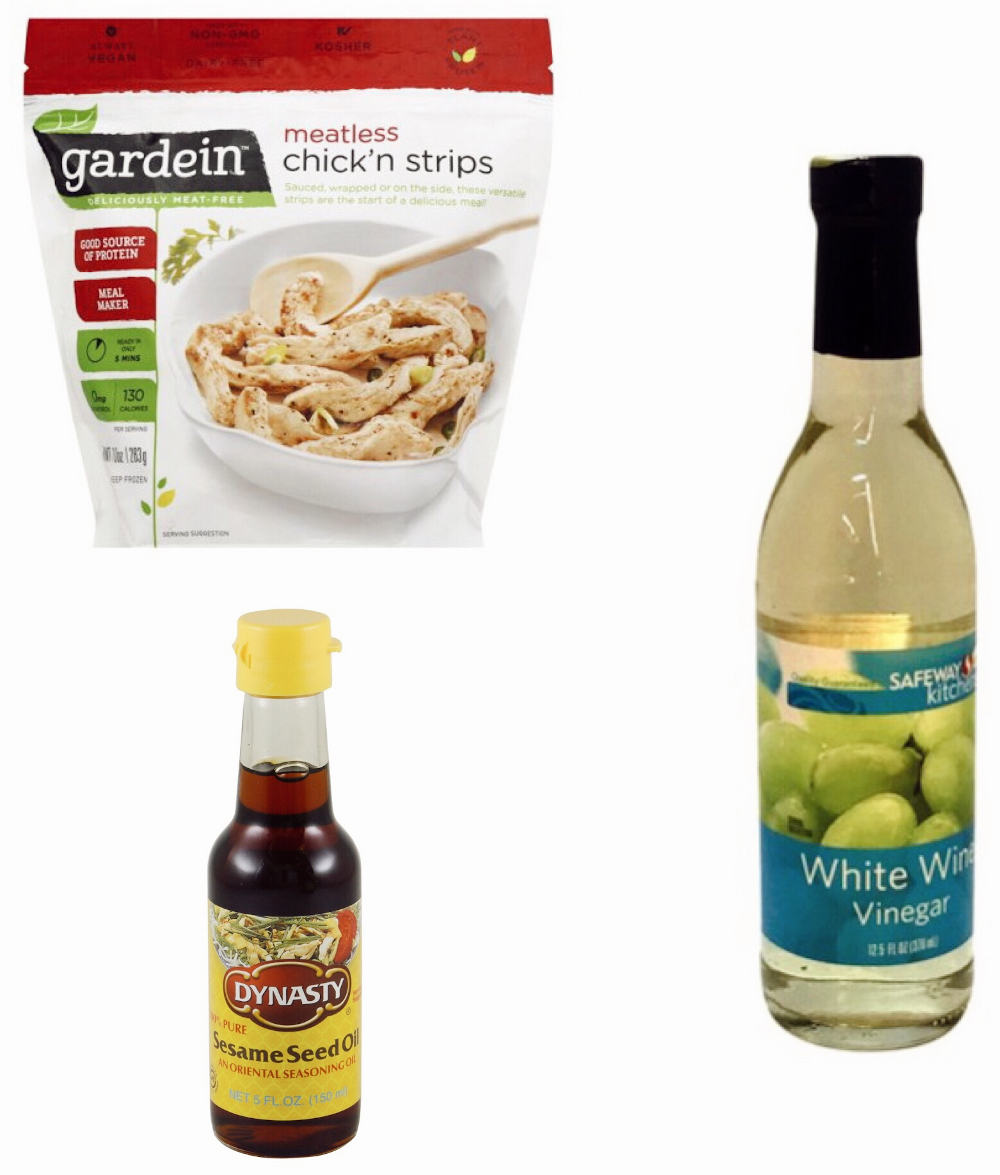 Cooking Instructions:
Step 1.
Start by chopping your carrots, zucchini, and cabbage. I used a wok to cook everything but you can use your largest skillet as well. Drizzle wok with fair amount of olive oil, heat, and start by adding the carrots. Mix carrots and when you see them starting to fry up or brown add zucchini, repeat and add cabbage, then nuts. Once everything is cooked and browning, set veggie and nut mixture aside.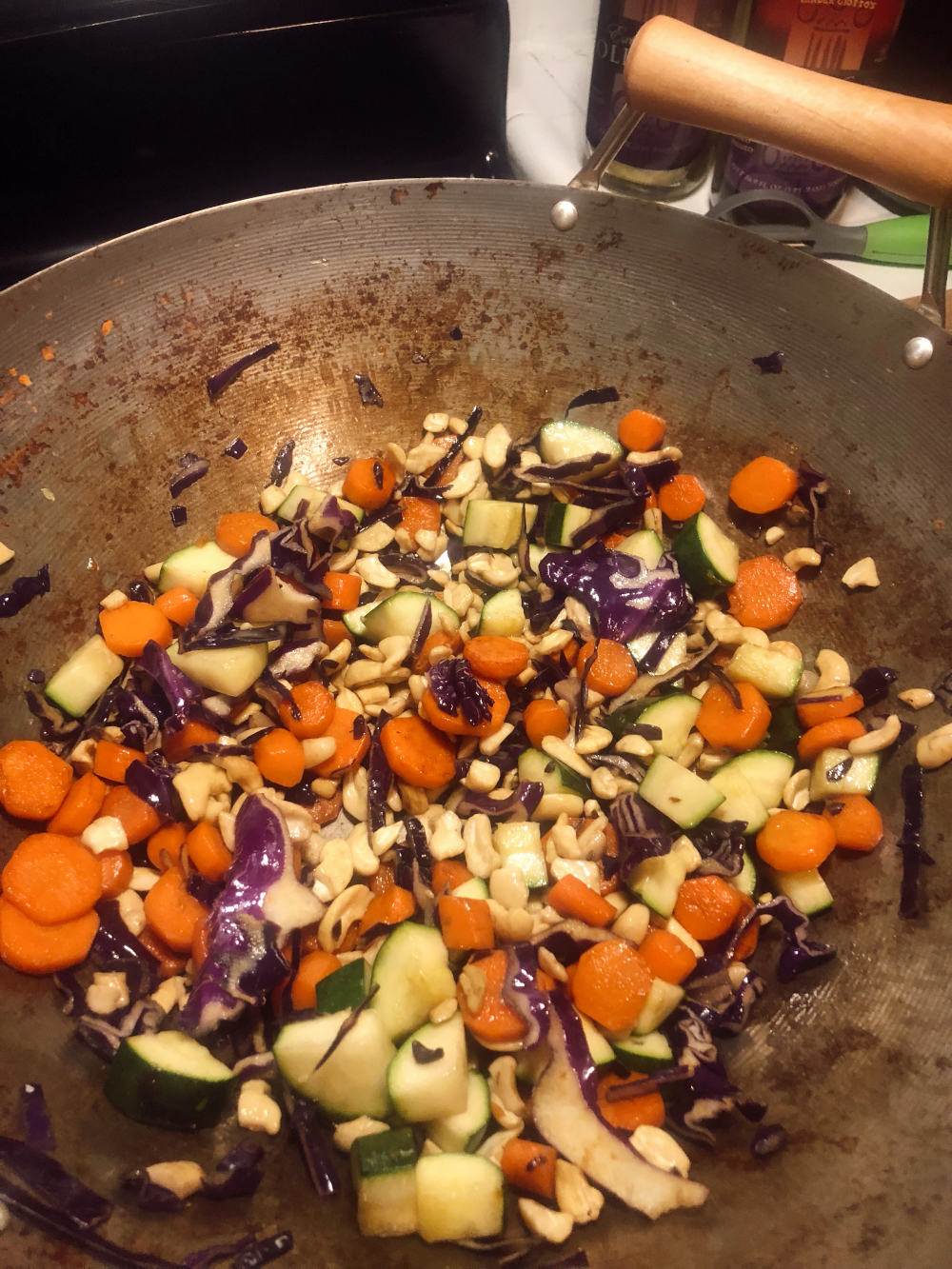 Step 2.
Next, heat your gardein strips in the microwave for 3-4 minutes. Chop them into squares and place in bowl. Add 1 tablespoon of con starch and mic until coated. Drizzle your pan again with oil and fry up your strips until crispy and browned. Then add back in your vegies and reduce heat to simmer.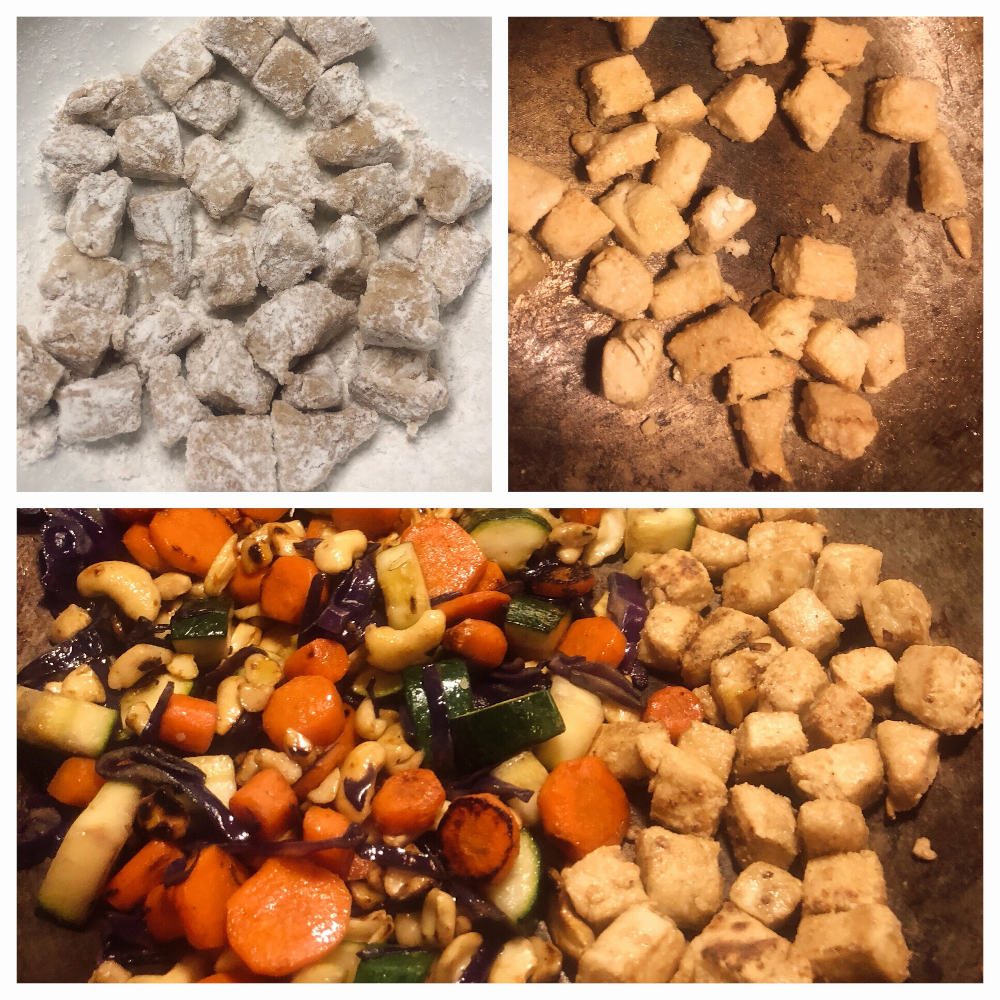 Step 3.
Add to wok or skillet your green onion, garlic, red pepper, and ginger. Turn heat back to medium and stir mixture.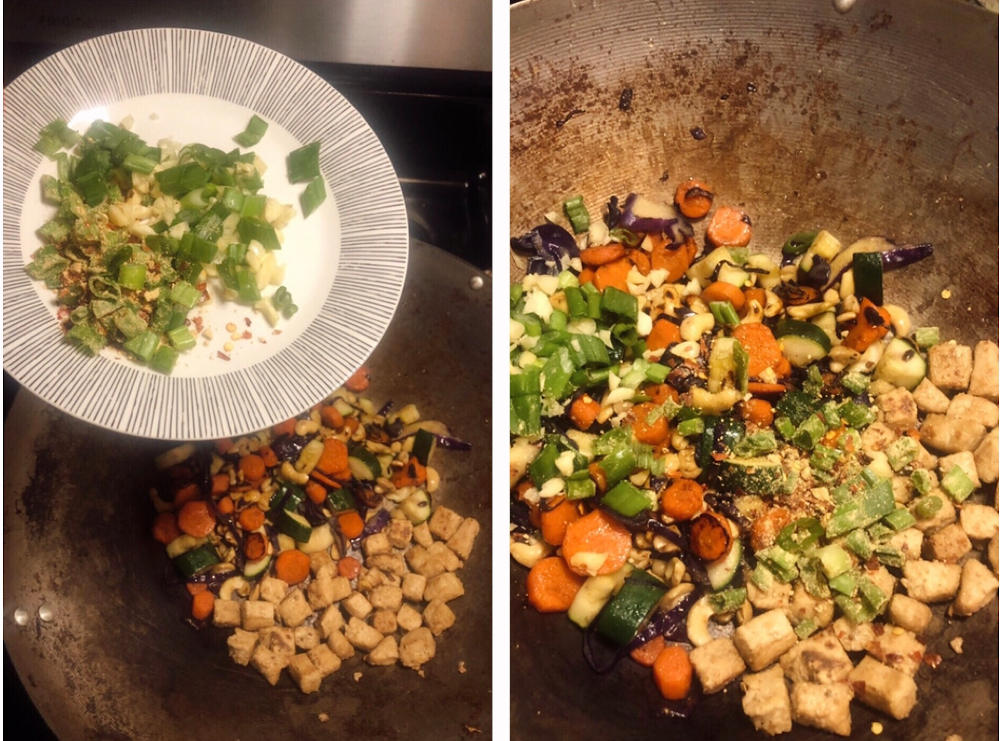 Step 4.
In small bowl mix your sesame oil, rice wine vinegar, soy sauce, and sugar. Then add mixture to your skillet or wok. Let the entire mixture fry up for another 2-3 minutes with sauce.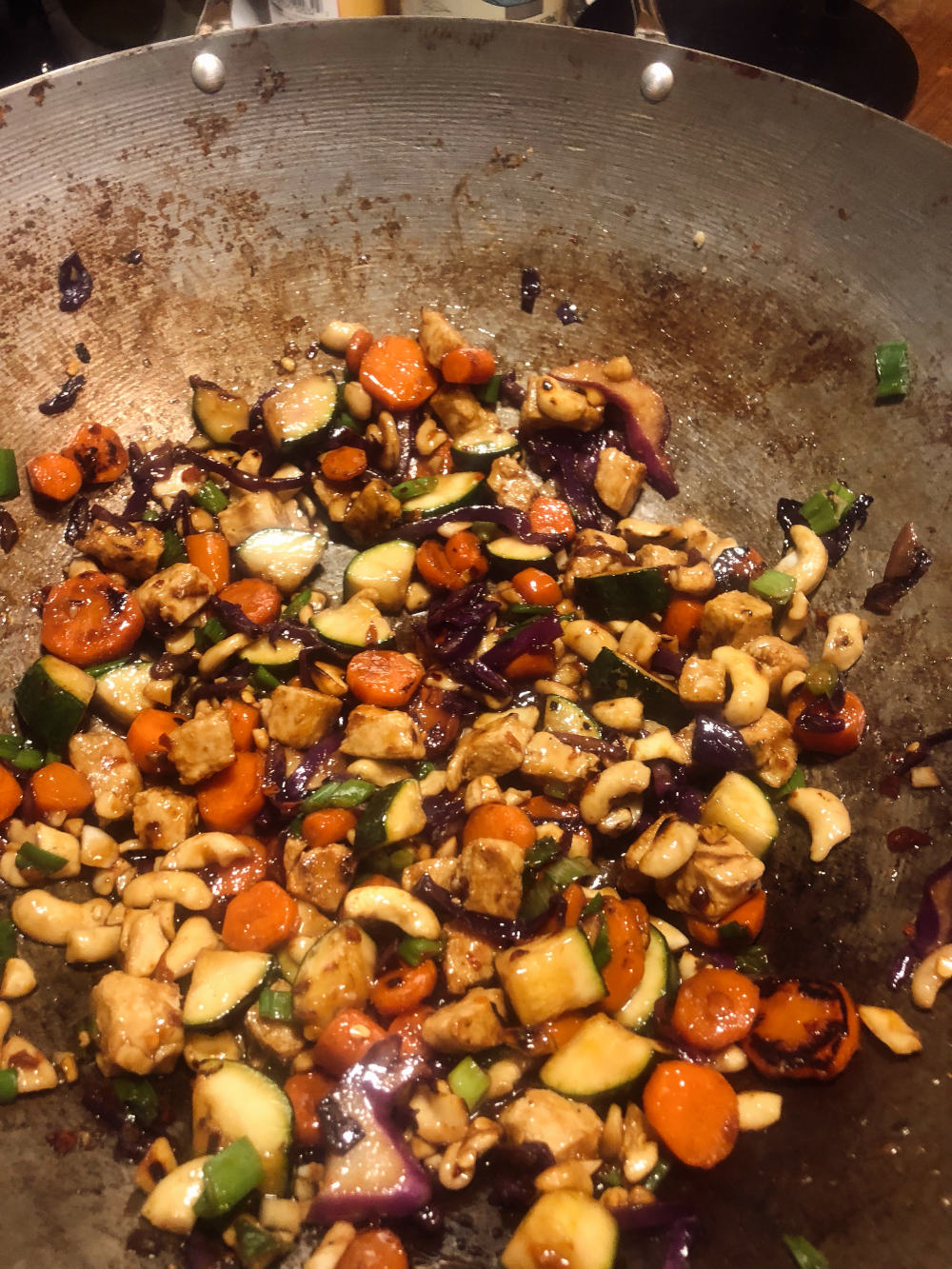 Step 5.
Serve over white rice!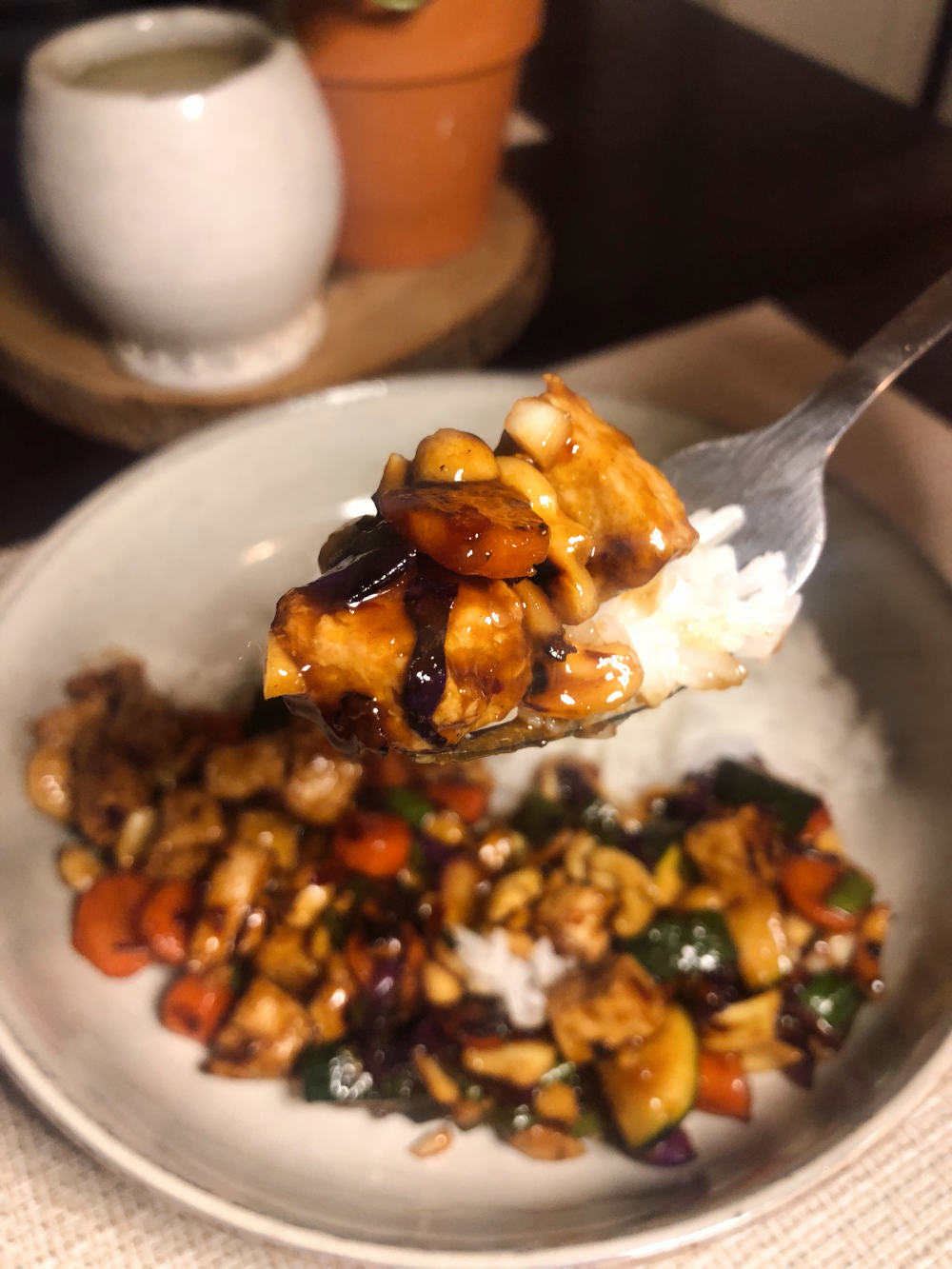 Wrap Up:
Give this vegan kung pow a try as opposed to a chicken option ( you will not be disappointed) and help to save animals just like the chickens who get to live out their days here at FAR! Share your recipes with me on Instagram if you try them out! @carlye_lavonne_14